Get Ready for KAMCon 2019!
It's that time of year again. Summer is wrapping up and we're swapping our shorts for flannels and putting the boats and wakeboards away in favor for boots and snowboards. Do you know what else rolls around this time of the year? Our annual KAM conference, affectionately known as KAMCon.
Every year here in Boulder, Colorado, we invite some of the biggest names in the account management world to come and learn, network, and grow together. There isn't any other dedicated account management conference like this out there and every year, Kapta aims to make it bigger and better than the last.
The date is quickly approaching, so if you want to get in on this (you really should), here's all of the info you need to know.
Take Your Key Account Management Game to the Next Level
KAMCon is all about bringing executives, account managers, leaders, innovators, and customer experience experts together to share and spread the best tips, tricks, practices, and tools in the business. Nowhere else are you going to find the biggest names in the business all in one place and every year, we work hard to make this year's KAMCon bigger and better than the last.
At KAMCon, you'll have the opportunity to learn from the most trusted names in customer success and strategic account management. By attending KAMCon, you'll be able to learn actionable tips, knowledge, and skills that you can bring home and put to use almost immediately.
There are also benefits that extend beyond the workshops and seminars. KAMCon provides attendees with the opportunity to meet fellow account managers, leaders, innovators, and customer service experts. Networking makes the business world go round and at KAMCon, you'll have the chance to find your next management rock star or learn how you can become one. That opportunity is worth the price of admission alone.
A Stacked Lineup of Speakers
Kapta works tirelessly all year to maneuver around the endlessly-busy schedules of our world-class speakers to bring them all here for three days only. We pick the best of the best to speak at KAMCon and even as personal friends, we still learn so much from them every year that they speak. This year, you can expect to take your account plans to the next level, optimize your account management processes, better understand change management, and so much more.
Here are the speakers slated to present at KAMCon 2019:
Alex Raymond – CEO of Kapta, Discussing "State of the Industry and Overview of the Know-Act-Measure (KAM) Methodology"
Warwick Brown – Founder of Account Manager Tips, Discussing "How to Get in Front of the C-Suite and Get Results"
Danielle Matteson – Director, Global Accounts of AVI-SPL, Discussing "5 Ways to Create an Impactful KAM Program"
Gail Montgomery – Founder of ExperienceYes, Discussing "Thinking on Your Feet: Applying the Rules of Improve to Account Management"
Jermaine Edwards – Customer Growth and B2B Relationship Specialist, Discussing "How to be the Advisor Your Customer Never Wants to Leave"
Lesley Poladsky – Strategic Account Management Coach at Kapta, Discussing "How to Use SWOT Analysis for Account Planning"
Jay Nathan – Founder of Customer Imperative, Discussing "Exploring the Value-Relationship Matrix in B2B Customer Engagement"
Jim Dickie – Sales Transformation Analyst, Co-Founder of CSO Insights, Discussing "Augmenting Your KAM Process with Artificial Intelligence"
Denise Freier – CEO of The Strategic Account Management Association (SAMA), Discussing "Why Bother with Account Management (what the research shows)"
Megan Macaluso – Vice President, Strategic Development at ESG, Discussing "The Journey Map: Uncovering Your Customer's Buried Treasure"
Tim Pollard – Founder and CEO of Oratium, Discussing "Building a Message That is Worthy of Your Solution"
Each of these speakers is an expert in the field and they all bring decades of experience collectively to KAMCon. Without our speakers, we'd just have a room full of people and it's our distinguished guests that really make KAMCon what it has grown to be.
What We're Going to Cover
To put it simply, you get your money's worth when you attend KAMCon. It's probably going to be some of the most jam-packed days of learning you've experienced since college (there won't be a test, don't worry). During the three days, you'll learn more about the following through the presentations and workshops:
Getting the Buy-In for Your Key Account Management Program
Key Account Management Process Optimization
Tips and Tricks for Change Management
How to Coach Key Account Management Teams for Maximum Performance
How to Implement Key Account Management Tools and Best Practices to Follow
How to Create Value and Reflect It for Your Customer
Improving Your Technology and Sales Engagement Pipelines
And so much more!
To make things a little bit easier for you to plan, here's a schedule of events for the entire KAMCon:
Day 1:
Conference Registration with Breakfast Provided
Welcome Keynote Presentation, Breakout Introductions, Highlights of the K-A-M Process by Alex Raymond
The Improv Mindset: Applying the Rules of Improv to Account Management – Gail and Bruce Montgomery
How to be the Advisor Your Customer Never Wants to Leave – Jermaine Edwards
Lunch Provided and General Kapta Demo
Breakout Sessions:
Option 1 – How to Get in Front of the C-Suite and Get Results – Warwick Brown.
Option 2 – The Journey Map: Uncovering your Customer's Buried Treasure – Megan Macaluso
A New Perspective for Segmenting Key Accounts – Alex Raymond and Lesley Poladsky
Customer Testimony (Al Henderson @ Eagle Eye) or Kapta Demo Slots
Closing
Dinner Event at Sanitas Brewery
Day 2:
Doors Open – Breakfast and Kapta Demo Individual Slots
Recap of Day One, Review upcoming day and Breakouts for afternoon
Augmenting Your KAM Process with Artificial Intelligence – Jim Dickie
How to Use SWOT Analysis for Account Planning – Lesley Poladsky
Why Bother with Account Managements (what the research shows) – Denise Freier
Lunch Provided and General Kapta Demo
Breakout Sessions:
Option 1 – 5 Ways to Create a Meaningful Internal KAM Program – Danielle Matteson and Lesley Poladsky.
Option 2 – Building A Messages that is Worthy of Your Solution – Tim Pollard
Moderated KAM AMA Panel Discussions
Wrap-up, Q&A
Nowhere else are you going to find this kind of knowledge just thrown around in back-to-back-to-back presentations and workshops. What can you do with this new information? How will your new connections help you get a leg-up in the KAM world? Here are just a few thoughts from past KAMCon attendees:
What People Have Said About Previous KAMCons
"KAMCon is intimate, very interactive, very high quality speakers."
Ed Powers, Intellisecure
"A great experience for the latest and greatest in Account Management."
Matthew Pizzolato, Open Systems
"So much of KAMCon is applicable to what I do to better serve my clients."
Joe Gannon, Belief Agency
"Great opportunities for networking!" 
David Bronovicki, Construction Specialities
Why Your Competitors Don't Want You to Go
To put it bluntly, going to KAMCon gives you a leg up on the competition. In this day and age, it's not the product that drives revenue growth—it's the relationship. The tools and skills that you're going to gain and develop over the course of the three-day conference will help you deliver better results for your clients and could be the deciding factor between a renewal and a cancellation.
Your competitors that chose to stay home won't be able to compete. Instead, they'll be running around in circles wondering why they can't stay on top of their accounts and why they are always so difficult to deal with. You, on the other hand, will know exactly what it takes to keep your customers more than happy, and they'll be excited to work with you. It took decades worth of research and first-hand experience for our speakers to gather their tips and tricks to share and you'll be able to absorb it all in just three days. Your competitors might hate you for it, but your customers will love the impact that this conference has on your work.
Exclusive Pre-Conference Workshop from Jermaine Edwards
Jermaine Edwards is a heavyweight in the account management game and we're so fortunate to have him here at KAMCon 2019. During the event, we'll be offering an exclusive pre-conference workshop that supplements a lot of the information from the other presenters. If you're struggling to create account plans that your customers and you can trust will lead them into success, you do not want to miss this.
On Monday of the conference, you have the option to participate in Jermaine's interactive half-day workshop. As an industry expert, Jermaine Edwards will share all of his insider knowledge and experience during the "How to Create Strong Account Plans You Can Trust" workshop. Creating and managing account plans is a common pain point for a lot of us, and he has the insider tips and secrets that will help make the process simple, and way, way more efficient and effective. How goes through the entire process he follows to create a strong account plan, walking you through the beginning stages of building the template all the way through the implementation process.
Among other things, during this workshop, you'll have the chance to:
Learn about the four most common pitfalls that people run into when creating account plans that ultimately lead to poor results, unfulfilled promises, and higher churn rate.
Discover the six critical pillars for account plan success.
How to overcome your customers' cognitive bias that negatively hurts the relationship.
Learn about your natural advantages that bring customers to you over the other guys
Plan and outline the activities to focus on to boost ROI in a big way and minimize wasted efforts.
Build an Account Plan template specifically with your customers in mind with Jermaine's help.
If even just one of those bullet points sounds interesting to you, we highly encourage you to attend this exclusive event!
And It's in Boulder!
If all of this wasn't enough to convince you that KAMCon is the must-go event for account managers, the beautiful natural surroundings, crisp mountain air, and bustling area of Boulder should be enough. Just about 45 minutes from Denver, Boulder is the mountain getaway most people go to for vacation if they're lucky enough to take some time off, and you get to come for fun and knowledge too! We're happy to have you here and know that you'll love the area just as much as we do.
Summary
KAMCon only comes around once a year, and if you've been to a previous one, you know that it's well worth it. Nowhere else in the world are you going to find industry knowledge this thorough, researched, and put to practice than right here during KAMCon. If you want to step up your key account management game and be the Trusted Advisor your customers rely on, you owe it to them to attend. Plus, you have tons of opportunities to make new friends in the field and enjoy the beautiful natural surroundings of Boulder while you're at it! Get your tickets today.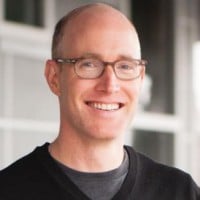 CEO at
Kapta
Alex Raymond is the CEO of Kapta.