When you invest in a new software tool, you want to know for a fact that you'll have success with it. If you've ever had to use a platform out of sheer upper management force and hated it, then you know how much work it can be just to avoid it than it is to use it. Kapta is different, as it stands out from other key account management platforms for its ease of use and intuitive features account management teams actually want to use. Even so, you might still be a little skeptical.
Here at Kapta, we get asked a lot about how exactly our tools can help you be a better account manager. It makes sense to have a little bit of skepticism when there are so many enterprise tools out there, some performing better than others. When you're going to shell out thousands to install a new platform onto your machines and spend the time to learn it, it's worth knowing that it will help you in the long run and provide real results.
Today, we're going to take a look at six elements that will help you get the most out of Kapta after you deploy it. With these elements in mind, you'll be able to get up and running faster, and your clients will notice the difference in your proactive approach and the strength of your relationship.
1) Crawl – Walk – Run
As with everything in life, you have to crawl before you walk, and walk before you can run. The same is true for Kapta. Many people find that it can seem a little bit overwhelming when they first start using a software tool. It doesn't matter if it's Kapta or Microsoft Excel, some of us are more technically adept than others but that shouldn't be a sticking point or an excuse to never try something new.
The secret to being a Kapta success story is to start small and avoid overstretching either yourself or your team past its limits. Take the project one step at a time and build from there. Even if the first step is spending the afternoon importing all of your contacts from your pipeline, the first step can help you become a little bit more familiar with the tool.
It also helps to evaluate your team's current skills and competency with similar tools. Find out who the tech superstars are and who the cavemen are and assign tasks accordingly, having the superstars help other team members along the way. This way, the team can build itself up, and you ensure everyone is filling in their knowledge gaps.
2) Trust the Process
We pride ourselves on having a superior account management team ourselves which means we're always ready to help and have basically seen it all over the years. Whether you need help with the basics of getting started or have high-level advanced questions about how Kapta is going to change your account management processes for the better, we can help.
From our experience and working with account management teams over the years, we have a wealth of information and methodology that we're ready to share. With these resources, you can improve your chances of success and get the program off the ground and running in little time.
The thing is, some account management teams think they can just go it alone and figure it out themselves. Kapta isn't really like any other key account management platforms out there so it's not always going to be a super easy shift. Trust the process and trust our resources. We've seen a lot over the years and chances are, no matter how unique your account management team might seem, we've seen one similar and are ready to make your implementation a success.
When you get off to the right start, you can limit downtime and lags in communication with your clients and instead can start rolling and moving forward with your account management team, bringing your practices into the 21st century.
3) Stay in Communication
Communication is key to everything in life and without it, most projects fail. Making assumptions about how everyone on the team feels about the new program or what Kapta can help and can't help you with is setting your project up to fail. Although we wish that we were mind readers, more times than not, whenever we try to help a key account management team implement a new change using Kapta, if the communication isn't there, we can't do much.
Throughout the project, things are bound to come up. As with most software packages, it was written to meet the needs of the masses rather than specific to your organization. In this sense, there will be a few growing pains and mishaps along the way to getting it implemented into your system like a glove but we'll help you get there. The thing is, we can't help you solve a problem if we don't know that it exists! Get ahold of your appointed account manager on our end and let them know about any and all issues you might experience.
Make sure to keep all lines of communication open with the Kapta team as well as your own team. Have your team report any issues to you directly and collect any comments about their experience. During your scheduled meeting with your account manager, you can bring these things to their attention. We typically pre-schedule meetings and calls throughout the start of the implementation process and it's crucial that you attend. They are incredibly valuable and can ensure that your new account management program starts off right.
4) Come Prepared
Piggy packing off of the last point, along with communication, preparedness is what will give your key account management program the legs it needs to take off running. Too often, when we show up to meetings with clients, they might have the questions they need in mind, but they don't have the right information and data to uncover the answers with our help. The more that you can prepare for meetings and data requests, the faster you'll reach your goals.
It might come down to pressing your clients for more information. Maybe you're creating a revenue growth model for them but are missing key points of information from them. While you could ask us to help you create the report and send it to them, we can't fill in the blanks for you. That's on you and your team. While it's not the end of the world to show up to one of these meetings underprepared without all of the information that you need, it wastes time and slows down the project.
In the SaaS world, you're paying a subscription fee, so the longer that the startup and implementation process takes, the more the likelihood that you're wasting money on the subscription. Ge the most out of your plan by getting through this startup period as fast as you can so you can start creating real results for your customers.
5) Celebrate Your Successes and Wins
Building momentum is a snowball effect. Just as you start out with a small ball before rolling it around and gathering more and more snow, you need to start small to build success with your new key account management program. We call these quick wins, and when you work with Kapta, we'll help you get the quick wins that you need to inspire your team and make your clients happen during the transition period.
Every organization will have different quick wins. For some, just generating reports in a single click is a quick win while others might find a different feature of Kapta to be the most significant aspect of the program. The key is to identify these quick wins and capitalize on them to create that much-needed momentum. If you aren't quite sure what easy wins are out there for you and your account management team, ask us at your next meeting and we'll identify them for you based on your business model, current clients list, and history of success with these clients. The reality is there are probably easy and difficult wins out there that you and your team are more than capable of achieving.
Once you do achieve a quick win, no matter how small it might seem at the start, you need to celebrate it and acknowledge the work and the progress of the team member. This serves to inspire the rest of the team to seek greatness and will make success a habit for the rest of the team.
6) Don't Go It Alone
Finally, the worst thing that we've seen managers make when implementing Kapta into their key account management is going alone. They drop off the face of the earth and we never hear from them again. If they don't do that, they isolate the other departments of their organization and instead put their nose to the grindstone and try to figure it all out by themselves. Why is this a problem? Because this isolationist view of account management goes against all of the principles of our industry.
We're supposed to be collaborators, finding solutions by putting our heads together, meeting, discussing, and working on something greater together. When you cut out all other outside parties and instead rely on only your abilities, you're essentially shooting yourself in the foot and dragging your feet on bringing your account management department into the future. You need to get everyone relevant involved with the implementation of Kapta or any other enterprise system for that matter.
For starters, IT should stay in the loop and you should go to them for quick questions or anything that is sensitive and can't leave the building. You might want to consult with your change management gurus inside the organization as well to make the process go much smoother. Also, you might find that the end-users can provide you with the most valuable insight. They are the ones that will use the system frequently, so their input will be valuable and highlight areas that you need to improve upon for future success.
Summary
Working with Kapta is almost as easy as it gets and we are proud of the platform that we've developed with the support systems to back it up as well. With that in mind, as with everything in life, it's best if you can get a glimpse of the cheat sheet so you can better plan for your implementation period.
Make sure that you are keeping everyone in the loop, coming to all meetings prepared, asking the right questions, and looking for the quick wins to build momentum. Also, you need to make sure that everyone is included in the implementation process and you're truly bringing your team together rather than simply delegating.
Change can be scary for most of us, but when you can plan it out effectively and better prepare yourself and your team, you can build momentum from the start, and your end results are worth the effort.
About Kapta
Kapta is an all-in-one enterprise account management platform that enables account managers to drive more results with less technical effort. Instead of having to jump from program to program just to accomplish a simple task, Kapta puts it all in one place. This means that you'll spend less time bogged down with your office technology and instead dedicating more time to your clients and their goals. Kapta is the ultimate relationship management platform with tools like Voice of Customer (VOC) Insights, account planning templates, health scores, and more right there for you to manage your accounts and see where you stand at a glance. If your goal is the strengthen your relationships and achieve even more win-win solutions, you need Kapta.
Schedule a free demo of Kapta and see for yourself here.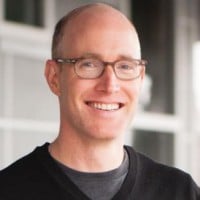 CEO at
Kapta
Alex Raymond is the CEO of Kapta.