It's a Small World After All: 7 Industries Where Key Account Management is King
in Customer Engagement
/
As the saying goes, it's not what you know—it's who you know. This is especially true in niche industries, where everyone knows everyone, and the same people pop up over and over again over the course of your career. For these industries, key account management (KAM) isn't optional. It's essential. Here's why:
In niche industries, there are only so many players. You can't grow the market the way B2C retail companies can; you can only grow within your market.
Your demonstrated results are your chief marketing strategy—not big ad buys. If you understand customers, act effectively on their behalf, and demonstrate measurable results, you'll build strong relationships and a reputation that speaks volumes on your behalf. If you let your customers down, that reputation will follow you, too—and it will be hard to escape.
Finally, KAM not only strengthens your organization's value in a niche industry, but also increases your value as an individual contributor. Your relationships are one of your biggest assets as you move through your career—particularly in a specialized field.
Here are 7 examples of highly consolidated industries, where the market is limited and the key players are few. If any of your customers are in these industries, you can't afford not to engage in KAM practices:
Aviation
Healthcare
Government/municipalities
Automotive
Wireless/Telecom
Food service
Satellite TV
Key Account Management Overview
For organizations whose B2B clients live in any small, niche industry, it's imperative to deliver on your customers' needs, over and over again. Doing so takes both intention and infrastructure.
Intention means you cultivate a customer-centric culture at every level: In your own personal approach to work, and in your organization as a whole. You understand and support your customer's strategic objectives, keep your promises, and prioritize your customers' growth over your own (knowing yours will follow).
Infrastructure means you have the people, process, and technology required to operationalize a customer-centric approach. You need a roadmap to consistently deliver customer value; a repeatable process for KAM; and a tech stack that integrates customer knowledge, account plan, and KPIs into your teams' daily workflow.
Our KAM ProcessTM
At Kapta, we've built our platform around a proven methodology:
Know your customers. Understand their objectives, pain points, and motivators. See where they sit in their organization and their marketplace.
Act on their behalf. Develop meaningful tactical plans laddering up to stated strategic objectives, and keep the end goal front and center, even as you work on smaller tasks.
Measure your results. Track internal and external KPIs so you can demonstrate value throughout the course of your engagement.
Your KAM Platform
If you truly want to build customer engagement, CRM is not enough. CRMs have their place; however, they reinforce a transactional culture, rather than a truly customer-centric approach. This may work in a broad market, where the goal is to reach as many potential customers as possible. But in a niche industry, where the goal is to build strong, lasting relationships with a limited group of customers, CRM will fall short every time.
Kapta is a purpose-driven, customer engagement platform. Kapta prompts and rewards the behaviors that strengthen customer relationships—everything from probing to learn more about their strategic goals, to building an action plan that delivers, to measuring and reporting real-time results. Kapta is the platform that supports your people and frames your process—in other words, it's the glue that ties your infrastructure together, so you can deliver on your intentions.
Conclusion
We're firm believers in Key Account Management, and we see its value across multiple industries. That said, the stakes are particularly high in niche industries, where your number one asset is your relationships, and those relationships are built on your ability to deliver on customer goals. There's no hiding in a niche industry—if you're good, everyone will know it. If you're not, everyone will know that, too.
To see how Kapta can help you grow your market share in a niche industry, schedule your personal demo today.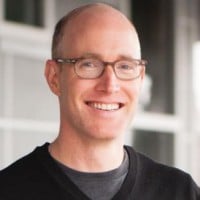 CEO at
Kapta
Alex Raymond is the CEO of Kapta.