Top Key Account Managers (KAMs) continually build their skills and knowledge. Research shows that without consistent coaching, feedback, and reinforcement, KAMs will quickly forget what they learn.
Regardless of if learning or knowledge acquisition is through training, like KAMGenius, or by consistently improving an account manager's adherence to a KAM process, accountability is essential.
There's no doubt that coaching boosts rep productivity and effectiveness. However, leadership often believes it's up to them to provide all the coaching and seldom feels there are enough hours to do it all. But coaching doesn't necessarily mean KAM leaders must find time to do more coaching.
Implementing peer-to-peer (P2P) coaching for your KAM team is a win-win. Peer coaching is another layer of accountability for KAMs to continually grow and evolve in their role. Plus, it takes the additional coaching off the leader's plate while increasing the amount received per individual team member.
How peer-to-peer coaching works
Peer coaching is a simple concept. All the account managers on your team possess differing levels of maturity, career histories, backgrounds, strengths, and weaknesses. P2P coaching leverages all this knowledge and skills to boost knowledge retention and accelerate continuous skill building while supplementing the coaching provided by leadership.
The steps involved in the peer coaching process include:
Pairing up reps - This can be done by the KAM leader based on various factors or set up as a round robin with reps switching peer coaches after a designated time. Factors to consider for pairings include AM's strengths and weaknesses or level in the KAM Maturity model. Another option is creating accountability buddy teams to reinforce new skills and techniques they learn in training. These partners hold each other accountable for applying their learnings and provide feedback for continuous improvement.
Setting a frequency and duration - How often the peer coaching sessions will be and for how long. For example, a weekly hour-long coaching session over the course of three months.
Setting specific personal objectives – Each individual selects a specific area of focus for improvement and communicates it to their P2P coaching partner. In the case of ongoing training, both members can reinforce new learnings and techniques throughout the course.
Sharing and preparing - Each peer shares something for the other to review in advance of each session. It could be a QBR they have prepared, or an account plan. For buddies progressing through training together, they should plan to share how they are applying their new learnings.

Provide feedback - During each session peers provide feedback about the item reviewed. They share one thing that was good and one thing that needs improvement as well as suggestions of how to improve it.
Repeat - Continue by holding each other accountable on previous tasks, using the same process, until the desired skill level is achieved or until it's time to switch peer coaching partners.
How to teach your team peer coaching
A great way to get started is by using the peer coaching technique in team meetings initially. Set aside a segment of your team meetings where one KAM will be in the spotlight. Have them select a focus area and share the appropriate example with the team in advance of the meeting.
During the meeting, have the spotlight team member review the sample briefly, indicate what was best about it, what needs improvement, and how they believe it can be improved. Then all team members should take turns providing feedback to the spotlight KAM in the same way.
The result is a body of feedback that reinforces what the KAM is doing well and helps them continue improving on their weakest areas. Plus, they are exposed to different perspectives other than that of leadership, further boosting progress and professional growth.
Focus topics for KAM peer coaching
There is no shortage of topics for KAMs to focus on during P2P coaching. Here are some examples to get your creative juices flowing:
The steps of the KAM process:
Know
Org chart—complete and up to date
Voice of Customer (VOC)—consistently engaging with clients across all levels of the client organization and striving to continuously improve the quality of VOC questions
SWOT analysis—complete and up to date
Act
Measure
Keeping abreast of--customer health, progress toward customer goals, and internal metrics
Additional peer coaching focus areas include:
QBRs—creation and strategic preparation
QBR follow up
Trusted advisor status progress such as:
Remaining strategic, not tactical
Staying proactive, instead of reactive
Staying customer focused – not company focused
Practicing internal communication and evangelism
Get started today
With so much information to learn and skills to master, coaching is an excellent way to accelerate your KAMs progress toward proficiency. This boosts their productivity and efficiency. Coaching isn't the sole responsibility of account management leadership. Peer-to-peer coaching is an excellent supplement, increasing the amount of coaching KAMs receive while providing an additional perspective too. A bonus is that it helps your team gel as a team and become more effective collaborators.

Looking for account management training for your KAMs to peer coach each other through? Register for KAMGenius Plus, the only online video course taught by KAM experts in easy-to-consume bite-sized videos full of actionable tips plus 5 live sessions and certification.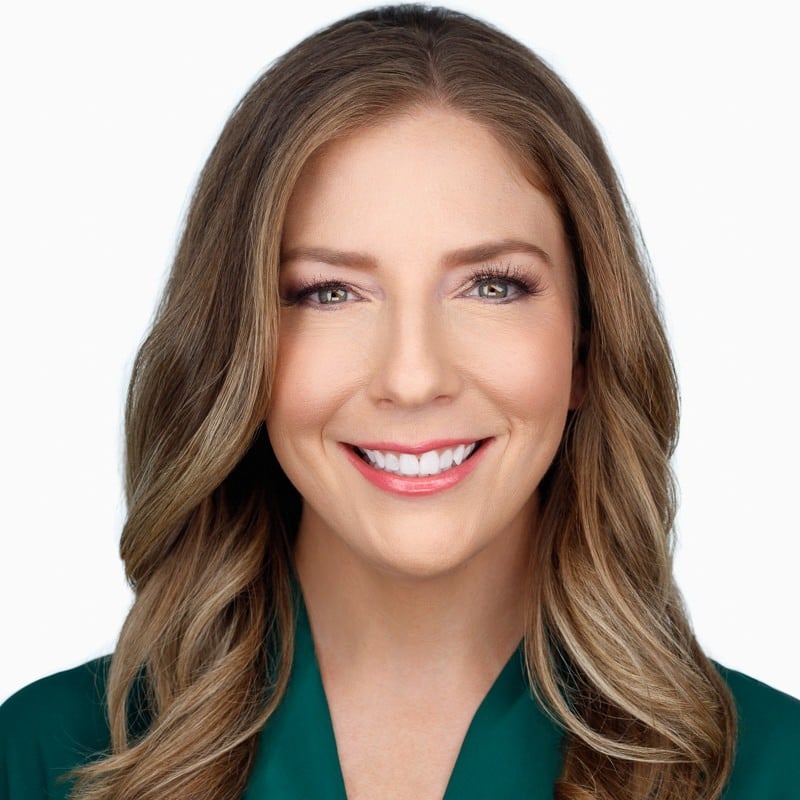 Senior Engagement Manager at
Kapta
Jennifer is a Senior Engagement Manager at Kapta