Creating a long-term plan for every client in your company's book of business isn't just a valuable habit for growing revenue and building a stronger relationship. It also allows you to cultivate a predictable revenue stream, which can be even more important when your focus is organization-wide revenue. Not only do you and your team need to be able to determine the likely revenue, sales opportunities, and growth potential of a given key account, but you also need to be able to assess the costs of providing those services, the unique requirements or complications they might present, and other negative — or at least confounding — variables.
That's where a SWOT analysis comes in. With this tool, you can gain a better understanding of your client's perspective, their goals, and what pain points may be in their way. By stepping back and seeing your clients' perspectives and your own business as one of their tools, you can create a better strategy for becoming invaluable.
This is a unique competitive advantage. According to Bridges Business Consultancy, "70% of leaders spend less than one day a month reviewing strategy." By taking the time to create a strong understanding of your clients and identifying objectives that your clients do or need to care about, you build better customer strategies. See how a SWOT analysis can provide an important piece of the puzzle.
Check out the in-depth guide on how the key account management process feeds into the KAM software.
What Is a SWOT Analysis?
A SWOT analysis is a basic framework for assessing the strengths and weaknesses of an organization. Users can assess current factors, how to address or resolve strengths and limitations, and gain a deeper understanding of their organization. However, users aren't limited to just doing SWOT analyses of their own company's competitive position. SWOT frameworks can be used to assess competitors as well. In the key account management world, they can also be used to assess client organizations.
This style of analysis flips the conversation from how your organization can upsell or cross-sell to an existing client to how they can best implement your available products or services to strengthen their organization. If your key account teams can assess the long-term health of a client, determine how well they are doing in light of current economic turbulence, or predict moments for strategic upsells, your financial teams can better predict your organization's own financial health and growth opportunities.
How to Conduct a SWOT Analysis
A SWOT analysis has a simple breakdown; it focuses on four basic areas: strengths, weaknesses, opportunities, and threats. There's no single formula or procedure for completing an analysis. Your account managers will need to research the client and have a thorough understanding of the client's industry (as well as business in general) to complete a reliable analysis.
Consider these factors in each of the four areas:
Strengths
In this quadrant, identify the unique value propositions this client offers their customers. Consider what they excel at (especially in relation to their competitors) and their strategic advantages that will lead to more growth in the future.
Weaknesses
Identify limitations that this client has. This can include weaknesses relative to their competitors (such as if they're competing with a major brand) and internal weaknesses that could be holding them back, such as poor organization, bad credit, or incohesive brand identity.
Opportunities
Opportunities are chances for growth or developing strength in their market position. Look for external factors that the client could use to their advantage. This could include changing consumer trends, increases in industry demand, and even catastrophes their competitors are going through, such as scandal or bankruptcy.
Threats
This quadrant should be kept distinct from weaknesses. Consider external threats that could jeopardize the client, how their weaknesses could cause damage to their organization, and other factors that can interrupt their ability to seize opportunities.
How to Use a SWOT Analysis to Build a Successful Customer Strategy
When you're first creating your SWOT analysis, don't simultaneously consider your perspective as a service provider that wants to grow your own business. Layout an impartial analysis first to truly know your customer. Then consider these aspects to build your specific strategy.
Build Off Strengths
Identify the contacts in the client org chart that are strong performers. If you develop relationships with them, you can build your services to fulfill their needs and provide support for their growth. Also, if you understand your clients' core objectives, you can discuss their strengths with them and showcase how your business can help those strengths stay competitive.
Work on Weak Areas
Every client organization has weaknesses that third-party services can bolster or even help resolve. Create an approach where you can honestly discuss those weaknesses with the client and make suggestions to address them.
Work to Remove Threats
Most of the threats captured on your SWOT analysis will be external. Talk with your client about how you can future-proof their business model, how they can outperform adjacent competitors, and ways your products or services can knock out the competition by raising your client's organization.
Utilize Opportunities
Opportunities can be a surprisingly hard sell. Your client may not want to take risks, or they may not want to pivot on a dime. Taking the long view and broaching potential opportunities before they arrive can help your clients better envision success (and your organization's role in achieving it).
Look for Connections
The quadrants don't exist in isolation. Consider how resolving client weaknesses can protect them against future threats or leave them in a better position to jump on opportunities. The more robust your presentation for upsell or cross-sell opportunities is, the better.
Choose Your Priorities
You can't get buy-in from your client on all of your ideas at once. So strategically prioritize different elements to strengthen both the relationship and the service contracts. For example, a new client may be willing to try adjacent services that support your core product, but they might not be willing to completely overhaul an aspect of their business. An older client that's more familiar with your organization, however, may take bigger gambles.
Get the Most Out of Your SWOT Analysis With Kapta
A SWOT analysis is just one step of your journey to creating robust account management strategies that help both your clients and your own business grow. At Kapta, we've developed key account management software that helps you organize client information, create strategies and task lists, and maintain complete insight into every account. Contact us today to learn more or to schedule a demo.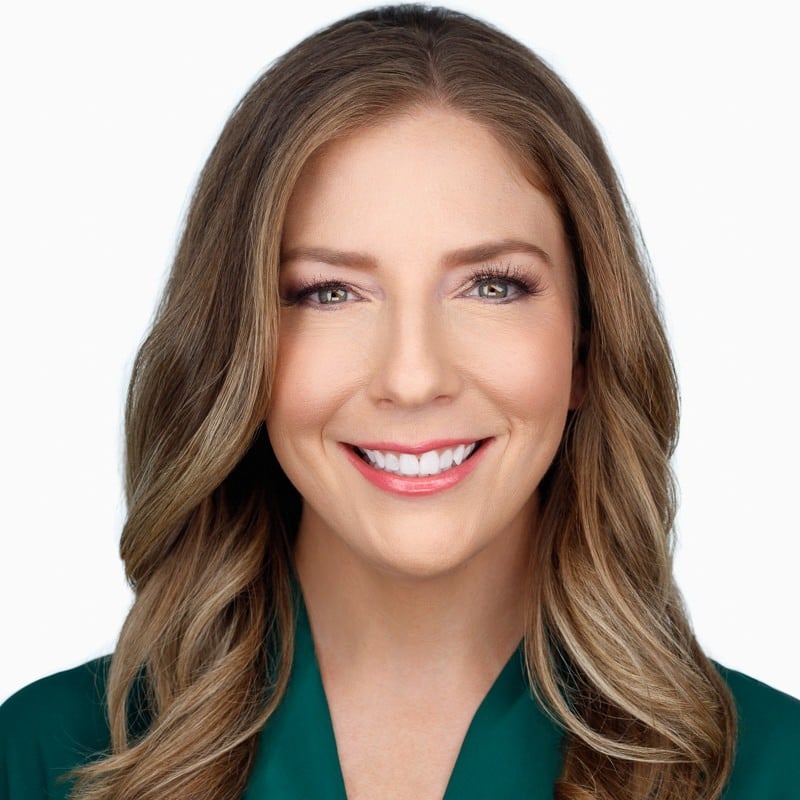 Senior Engagement Manager at
Kapta
Jennifer is a Senior Engagement Manager at Kapta