Relationships are at the core of every account. But it takes more than personable, highly qualified account managers to make that relationship grow. Without the right support and software infrastructure in place, it can be impossible for your teams to keep all of the details of a key account organized and stay on top of anticipating the account's present and future needs.
This Entrepreneur article outlines the three key areas that account management should focus on — and thereby, what your plans should include: executing the work, expanding relationships, and developing new clients into bigger accounts.
Balancing out all three areas is crucial and requires a replicable, well-thought-out approach. That means finding the right software that provides infrastructure for your account managers.
While the individual workflows and strategic account tactics for every organization are different, a lot of the core requirements for strategic account planning software are the same. As you search for strategic account planning software that can help your teams manage all three areas, look for platforms that offer these five specific elements:
1. Interactive Org Charts
Org charts are at the foundation of your strategic account planning process. To truly understand an account, its manager and support team needs to know how each contact for the account relates to decision-makers within that organization.
While you don't need to have every slot in a client company's organization filled out, it's important to know the C-level executives, the department heads in the specific departments or service areas you serve, and each of the contacts you interact with or can weigh in on current and future service orders.
For example, if you offer paid ad management support, your primary contact could be a director of digital marketing. You need to know their position, who they report to, and members of their team that interact with your platform or brand.
An interactive org chart element lets you and your team modify a standard organization chart to match the actual structure of your client's organization and fill in relevant details. Then your team can refer to this again and again as they deepen the relationship, interact with new contacts, and learn more about each of the individual contacts. As you're looking for software, look for an interactive chart that allows for easy modification, additions, and room for contact details and person-specific notes.
2. Seamless CRM Integration
While key account management (KAM) software is essential, it's not the only software your organization needs. Your teams will probably also have a customer relationship management (CRM) platform like Salesforce for bringing in and organization new business, as well as acting as a shared platform between all of the revenue teams.
Both KAM and CRM platforms are crucial tools for every organization, and they each fulfill different roles. However, they're tied together every step of the way, from tracking the development of accounts to making sure the lifetime experience of every client is as positive as possible.
So look for KAM software that can integrate with your existing CRM. Your account managers and support teams shouldn't have to manually enter details into both systems. Instead, they should "talk" to each other, share complete client and contact records, and allow accounts to transfer smoothly between the two systems as accounts shift in status between standard, key, and strategic throughout their lifespans.
At Kapta, our KAM software is built to integrate with Salesforce so you can integrate the software into your technical systems and your preferred workflow processes.
3. Transparency and Reporting
Strategic account managers may interact with the KAM software on a person-by-person level or account level to enter new information, stay on top of deliverables, and strengthen those relationships. But managers and analysts need more from the tool.
Look for account planning software that allows your team to sift through client records and histories to gain insight into how your teams and organization are performing through different lenses. With the right tool, you should be able to track performance, which accounts need attention, and which accounts warrant increased investment.
The right software will do more than provide internal insight. It will also give your team the ability to provide insights to the client. For example, you can pull reports about your success rate on providing deliverables or exceeding service levels and provide those to your contacts. This information can showcase your value during renewal periods or when clients are deliberating if they can increase the use of your services.
For both client-facing and internal reports, look for a tool that is easy to use, provides a lot of insights in easy-to-understand formats, and fits seamlessly into your routine.
4. Deliverables Tracking
One of the biggest elements of account management and planning is executing the work — that is, providing the deliverables. Every account manager needs to have real-time, 24/7 insight into where their clients' orders stand. At a basic level, having easy access to this information allows your team to always have the right answer to client questions.
More strategically, your account managers can proactively keep clients apprised, organize communications based on where the deliverables are, and manage the clients' expectations.
Deliverables tracking is even more essential if your organization might miss a deadline. Getting in front of the problem and communicating with the client puts you in a far better position for maintaining the relationship than making the client chase you for negative answers you don't have.
5. Customizable Account Planning Templates
While most key and strategic accounts have the same core requirements for good planning, the accounts themselves are each unique and need their own unique plans. Look for software that gives your team access to a wide array of planning templates, as well as templates that can be customized into new templates or one-off formats.
When the framework for building a plan is easy to customize, your account managers will have an easier time crafting the right approach instead of fighting with their tools. Custom templates give your team a strong foundation for creating relationships while still giving them flexibility.
Strategic Account Planning Software That Fits Your Business
Strategic account planning software should support your teams' planning efforts, not get in the way. So look for flexible software that accommodates your existing routines, tactics, and CRM platform.
At Kapta, we provide key account management software that is built to help your team meet their goals and develop unique, long-lasting relationships with profitable clients. Contact us today to learn more about our platform.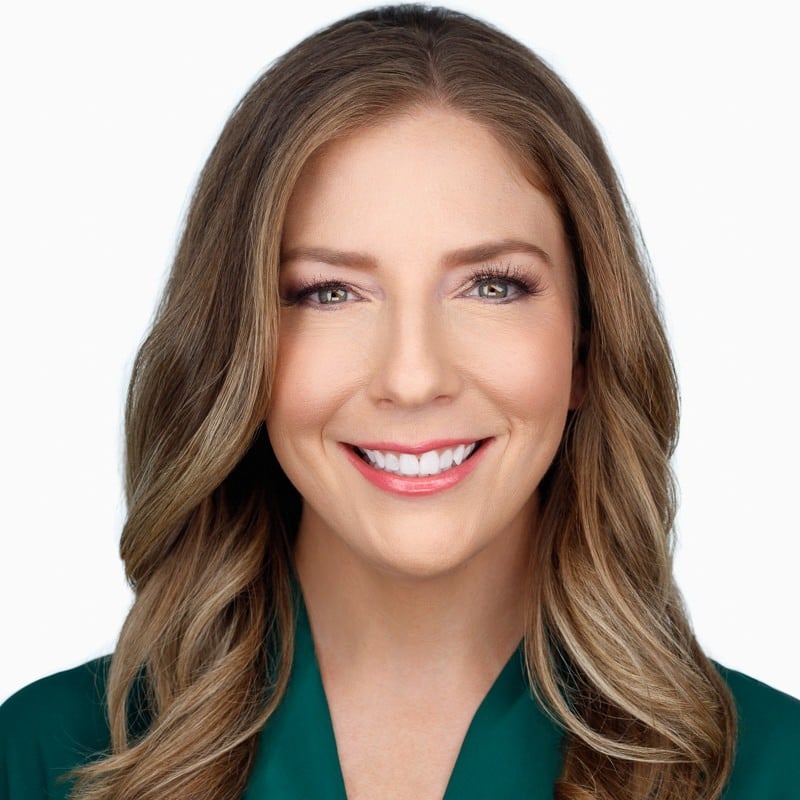 Senior Engagement Manager at
Kapta
Jennifer is a Senior Engagement Manager at Kapta