You know that building real, human relationships with your clients is crucial, but it's hard to standardize the process of building and nurturing the relationship. Upright changes in the client's trajectory, turbulence in the supply chain, and general uncertainty can make a relationship flounder.
There needs to be a clear direction for any client relationship so you and your team can predict their needs, keep them happy, and reach your own internal metrics. Strategic account planning — or following a standardized process to outline and plan your future interactions with a client — optimizes both predictable revenue and authentic relationship-building. HubSpot highlights the importance of account planning succinctly:
Once the deal has been closed, the company needs to be able to dedicate efforts [to] maintaining and growing these relationships. In doing so, existing accounts can grow, offering many benefits, including:
Shorter sales cycles
Reduced acquisition costs
Priority relationships
Greater access to decision-makers
Automation, and automated tools, allow strategic planners to do it all more efficiently, as manual and non-creative tasks get managed by software to support your relationship strategies. In this article, we'll explore how automation is becoming more prominent in strategic account planning and how it can benefit you and your business.
The Truth Behind Automated Strategic Account Planning
Like you already know, there's no way to take an account or relationship manager out of the relationship. The human element is too crucial for forming a connection, building trust, and bridging any conflicts that arise along the way. Dedicated human attention is vital because of these three components:
Personal Attention
Key accounts need — and deserve — to have someone overseeing the account to make sure everything is running smoothly. These relationships are too crucial for revenue or reputation to leave in the hands of a passive support queue or automated, generic messages.
Strategic Thinking
Key accounts often have unique problems and perspectives that fall outside of automated operational processes. So not only do they need more personal attention to keep things running smoothly, but they also have plenty of opportunities for growth — provided there's a person there to facilitate it. Some common types of strategic growth that account managers with a plan can enact include:
Cross-departmental sells to enmesh your company more in the client's processes
Upsells by predicting the client's short-term and long-term growth needs
Referrals for other business partners the client regularly interacts with
Human Connection
Ultimately, human relationships provide human connection, and that's what is going to make your brand stand out among your competitors. Your key account clients are aware of their value, and they expect a human-driven relationship where their needs are predicted and they can reach out to a single, dedicated point of contact. Technology is still a far distance away from being able to replicate this element.
The Usual Benefits of Automation Can Hurt Your Business in Key Account Management
Far from just not being good enough to meet the needs of strategic accounts, automation systems can actively hurt the relationship. People know when they're receiving automated emails and messages. For most customers, this is fine. It gets them fast, cost-effective answers and promotional deals.
But for key account contacts, they don't want emails that aren't perfectly aligned to their needs, and they don't want to be on call or mailing lists. These minor annoyances can be very dangerous to building a relationship that's based on customized, personalized attention.
But if automated messaging isn't useful for managing strategic accounts, what can it really do for you?
How Does Strategic Account Planning Software Help?
Like we discussed, automation can't stand alone in your strategic account planning process. In fact, all five steps of account planning require human attention and expertise. Those five steps are:
Account overview, where an experienced account manager needs to determine which details matter
Objectives, which account managers can use automated prompts but most ultimately decide which goals and metrics matter most for the client
Solution, where you craft a unique combination of products and services
Action plan, which is a high-level outline of the steps you (not an automation tool) need to take to achieve your goals
Change management, in which the key account manager exercises judgment to determine if the account is on the right course or if changes need to be made
But an automated software assistant can help with those steps. Kapta's account planning software is built to make it easier to manage all of the moving parts, add structure to ideation stages, and help manage your system of communications and updates.
A Closer Look at Automation of Org Charts, VoC, and SWOT
Look at how automation software can help with managing a client relationship:
Org Chart
Our software can import and organize the organizational chart of your client's company so you and your team know who the key stakeholders are. It can help structure the information so you know who to contact and what their preferences, motivations, and pain points are. It can also bring any gaps to your attention so you can prepare in advance.
Voice of Customer (VoC)
This dynamic element of the software can help you craft messages and really understand your client's motivations. The software provides surveys and customization options so you can quickly build profiles and gain a real understanding of their needs and how those needs are changing over time.
SWOT
Our software enables SWOT frameworks and analyses. This lets you test out your client's strategy and identify areas for improvement or optimization. Being on top of the account plan before face-to-face meetings makes you more valuable to the client. Using automated software can help guide your thoughts through evaluating a plan's strengths, weaknesses, opportunities, and threats so you streamline the process.
Strategic Account Planning Support From Kapta
Automation software isn't going to replace relationship managers — but it can certainly help them share information with teams, organize client profiles and resources, and stay on target. Contact us today to learn more about how Kapta can help support your key account management practices. You can also visit our blogs for more insights into the role of technology in sales and account management.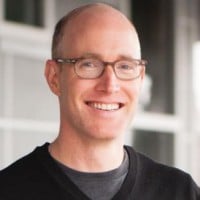 CEO at
Kapta
Alex Raymond is the CEO of Kapta.