Key Account Management (KAM) is an essential function in your organization, especially in times of uncertainty. With 80% of sales coming from 20% of your customers and existing customers being the source of 70% of revenue, account management protects, retains, and grows this more profitable segment. To ensure optimum KAM success, you need to provide them with the right tools.
CRM may be useful for tracking contacts and past account history, but they are not effective for monitoring the long-term strategic elements of key account plans. KAM software, like Kapta, is a specialized tool designed to support the unique needs of your KAMs.
Kapta includes many features that KAMs use daily including Account Planning tools to facilitate the process, Voice of Customer, and SWOT tools, plus dashboards for easy access to essential information at a glance. It acts as a template-driven guide and roadmap, ensuring KAM success.
But, investing in Key Account Management software is only the first step in attaining your desired results. CSO Insights found that adoption rates greater than 75% combined with a rigorous process set a foundation for achieving better and more predictable results. To increase adoption, there are critical behaviors your team needs to embrace to get the most from KAM software.
Critical Behaviors
Having the right mindset and implementing the following essential practices drives increased adoption of your KAM software while helping to achieve your desired outcomes.
Collaboration: Your entire organization, not just the KAM, is responsible for the customer's success. Kapta's powerful collaboration tools facilitate internal team communication, enabling them to easily stay up to date so nobody drops the ball. This helps everybody stay focused on the end goal as they move from milestone to milestone along the way.
Win/win mentality: You succeed when your customers do. A key element of continuous relationship management is customer success. If your customer does well, you and your company will do well in turn. What's the best way to ensure that your customer reaches their short and long-term goals? By aligning your goals with theirs every step of the way! From Voice of Customer (VOC) tools to dynamic reporting, Kapta is built on the premise that great relationships mean everyone wins.
Full transparency: Building a long-term relationship means building trust, and that means clear visibility into processes and progress for you and your clients. Kapta helps build consistency in your internal processes, along with real-time tracking against timelines, budget, and metrics, so it's easy to keep your clients up to speed.
Customer face time: Real Key Account Management can't be fully automated. It takes face-to-face interactions, engaging workshops, and real relationships. Kapta can set you up to do those things well by providing you with tools to streamline behind-the-scenes processes, keep you focused, and track progress. But we can't do them for you, so make sure you're doing the people work that matters.
Trust the process: Kapta is intentionally methodical. Our KAM Process is a proven methodology for transforming customer relationships through Key Account Management: Know more, so you can plan better. Act strategically and effectively to drive meaningful change. Measure change across multiple endpoints.
When you implement this process, you'll build engagement, reduce risk, standardize processes and drive growth. This supports change management and helps your KAMs develop good habits from the outset, so things run smoothly for the long term.
Celebrate success: Kapta gives you lots of opportunities to recognize achievement. Our reporting tools and dashboards make it easy to track your team's progress to celebrate wins, big and small. Take those opportunities and watch your team get even more engaged — with Kapta, and with customers.
Get the most from your KAM software
Don't let your KAMs spend excessive time on administrative tasks unnecessarily. Provide them with a specialized tool, like Kapta, designed for account management tasks so they have more time to focus on people-oriented tasks, not processes. Then, to ensure you get the most from your KAM software, have your account management team adopt the critical behaviors discussed above. By doing so, you'll see results that much faster because your KAMs will be taking full advantage of their new tool.
Kapta is an all-in-one enterprise key account management platform that allows you to do more for your biggest clients. Instead of switching between apps, Kapta includes all of the tools KAMs need in one place to streamline processes and provide guidance. By integrating Kapta into your daily workflow, account managers spend less time on routine tasks or figuring out what's next. This gives your team more time to engage with your clients, building and nourishing relationships with those who matter most to your business.
Are you ready to take a closer look at KAM software or how to get started? Schedule a demo today.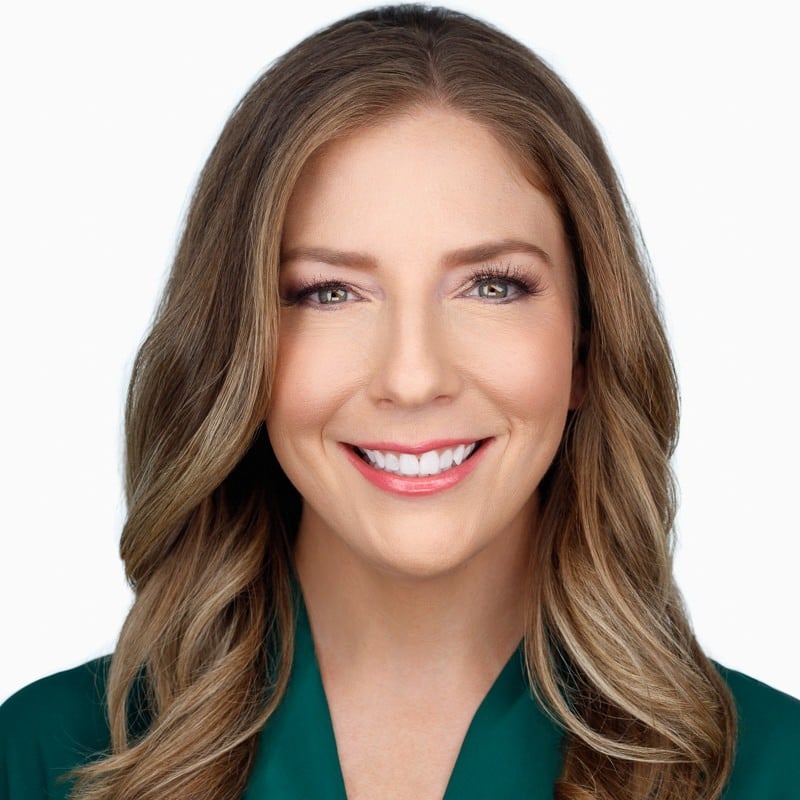 Senior Engagement Manager at
Kapta
Jennifer is a Senior Engagement Manager at Kapta