Dirty CRM data is a problem. It decays 30-70% per year depending on the industry. ZoomInfo reported that this dirty data negatively impacts customer relationships in 54% of companies, leads to 25% more time being wasted, and contributes to the failure of 40% of business objectives. Don't let it hamper the efforts of your key account managers (KAMs).
KAMs play an essential part in your company's ability to grow and thrive. They protect your top customers, the 20 percent of your existing customers who make up 80 percent of your sales each year. These existing accounts represent 70 percent of your revenue and are historically more profitable. KAMs are dedicated to building and nurturing loyal, long-lasting relationships with these clients, becoming strategic partners to them, and helping them meet their goals. This increases account retention and growth.
CRM is not suitable for KAM or customer engagement tasks
While CRMs are useful for tracking leads, contact management, and deal progress for sales. It falls short when it comes to key account management processes like strategic account planning, voice of customer (VOC), and tracking real-time progress toward specific customer goals. This reduces KAM effectiveness and productivity by hindering their ability to easily access essential data and complete the processes that drive success.
Don't leave your KAM team stranded
Invest in dedicated KAM tools like Kapta. It supports KAMs as they get to know their clients, develop tailored action plans to help them reach their goals, and measure their progress against their client's goals as well as their own. Kapta tracks what is most important to Key Account Managers: The health, engagement, and activity of their specific account(s). Kapta is a template-driven guide and roadmap for KAM success, including all the tools your account managers need in one easy-to-use platform to streamline processes and eliminate guesswork while increasing productivity.
Most CRMs have lots of data that is not relevant to account managers
It's likely that your CRM contains information such as marketing data, operational data, dormant accounts, and contacts who have long since left the company. Not to mention all the duplicate, triplicate, or quadruplicate accounts and contacts, and years of old irrelevant notes. And don't forget all those required fields you thought were so important 5 years ago but are totally useless today.
All this extraneous information makes it difficult for KAMs to focus. KAMs, by definition, focus on the small number of accounts that really matter. Too much data makes their job harder and makes them ineffective. They manage enough information, data, and processes without having to wade through mountains of data that are irrelevant to them.
A tool like Kapta can be a great addition to your tech stack
Even if your CRM data sucks, you can still leverage the benefits of KAM software by being selective about which data you bring into Kapta, such as account, contact, and opportunity information. Kapta syncs seamlessly with your CRM to import account history and contact info, plus it automatically shares updates between both platforms. This avoids double entries and errors while encouraging collaboration across your organization for maximum productivity.
Then you have a clean version of your data in Kapta so your team can focus.
Removing all the extraneous data enables your KAMs to efficiently operate without distraction. Built to support the activities and behaviors that make KAMs successful, Kapta simplifies consistent client communications, action-oriented account planning, and tracking meaningful metrics. It includes key tools and templates to:
Build org charts and detailed account profiles
Conduct voice of customer (VOC) interviews and SWOT analyses for deeper insights
Develop

account plans

by breaking customer goals into milestones and actionable steps
Track progress toward goals by viewing easy-to-read dashboards
Run reports quickly to answer customer questions at any moment
These tools, templates, and guides streamline and simplify behind-the-scenes KAM processes, freeing up more time for account managers to engage with clients.
Don't despair: even if your data is awful
Kapta can quickly give you the visibility you've been looking for, so your KAMs can excel, setting your organization apart from the rest. You'll be able to easily:
Build solid relationships with existing high priority customers
Collect, save and analyze key account information
Create forecasts
Track milestones toward goals
Monitor threats or opportunities to the account
Deliver value while helping key accounts hit their goals
Build trust and loyalty through a mutually beneficial relationship
Remove distractions
Kapta helps you overcome the challenge of dirty CRM data. It enables you to arm your KAMs with the tools they need to succeed without dealing with all the distracting clutter and obstacles of excessive or outdated data. This enables your KAMs to operate at peak efficiency to provide the exceptional value key accounts expect.
Kapta is an all-in-one enterprise key account management platform that equips you to do more for your biggest clients. You don't need to toggle between apps. Kapta includes all the tools key account managers need in one place. Integrating Kapta into your daily workflow, reduces administrative time and gives KAMs more time to interact with clients, building strong relationships with the people most important to your business.
Ready to learn more about KAM software? Schedule a demo today.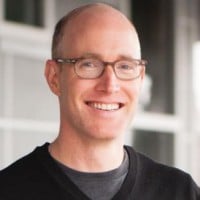 CEO at
Kapta
Alex Raymond is the CEO of Kapta.