Customers hate account turnover. It usually means that they have to re-explain everything to their new account manager (AM) and start from scratch. Plus, they've come to rely on their previous AM as a trusted advisor meaning your AM has big shoes to fill and trust to be built.
At Kapta, we are experts in account management strategy and how to set up account managers for success. And if you want to set up your account managers more quickly, you need to have a set strategy and process in place.
A predictable process
At Kapta we recommend our Know – Act – Measure process:
· Know customers better so your AMs can be more strategic and effective for them. Digging deeper to understand client organizations, objectives, and goals, plus factors contributing to or blocking success.
· Act by creating strategic account plans to reach big mutually set goals through manageable action, stay organized to work through the plan and work collaboratively with internal and client teams.
· Measure progress with real-time data tracking and dynamic reporting to assess specific KPIs, overall account health, and internal success.
Our KAM Process™ is a proven cyclical methodology for transforming customer relationships through account management to build engagement, reduce risk, standardize processes, and drive growth.
A strategy for easy account transition
Our account management platform is integrated with the strategy so your reps can transition accounts easily, identify weak areas and account risk, as well as opportunities for expansion. Kapta includes Voice of Customer (VOC) and SWOT tools to capture this information and simplify these processes.
VOC is a strategic tool that provides a framework for AMs to manage accounts. It is essential when dealing with multiple parties within a Key Account, providing a systematic understanding of these complex long-term business relationships. These interviews provide a deep understanding of a customer's wants and needs, enabling Key Account Managers to deeply understand their clients' goals and objectives, identify risks, and see areas for growth and expansion.
SWOT analyses help AMs formulate their own strategy for success by leveraging their strengths and being aware of their weaknesses. These analyses also uncover threats so you can create contingency plans in case these risks become real problems. And performing a SWOT helps identify opportunities for growth within key accounts as well.
Get AMs up to speed faster
Even the most seasoned account managers need time to onboard. Having a firm process and strategy in place with your account management software helps reps get up and running significantly faster than simply tossing them the account notes and Salesforce notes.
This is especially true with most account reps throwing their notes into google docs or Evernote. Having an account management software with customer analytics dashboards and action items helps you keep everything in the company's network and within the CRM.
Customer analytics dashboards in Kapta pull data from multiple sources. They track embedded success metrics for each account, client outreach efforts, and overall customer engagement, as well as internal metrics like revenue and organic growth for existing clients. These dashboards provide continual feedback on business results, account relationships, and account health. These at-a-glance consolidated insights, eliminate guesswork, allowing Key Account Managers and their teams to effortlessly measure their progress and pinpoint areas requiring improvement.
Account Plans in Kapta include the customer details, an org chart, a SWOT analysis, VOC information, and an action plan. An action plan takes all this knowledge collected by the AM combined with the key account's goals, their understanding of what it takes to retain the customer, what they value, and how to measure success. The action plan is prepared by breaking each goal for the account into objectives, actions, and smaller tasks to be completed daily, weekly, and monthly to consistently work toward achieving those customer goals.
These dashboards and detailed account plans enable account managers to identify which key accounts require their immediate attention to head off problems before they progress too far. And detailed account plans make it possible for onboarding AMs to pick up where their predecessor left off, without dropping the ball.
With all the account knowledge in the CRM and account management software, your new account managers will have the crucial context they need when onboarding, to get them up and running with customers faster.
Interested in hearing how Kapta can help you onboard your account managers more effectively while improving the overall productivity of your entire team? Schedule a demo today.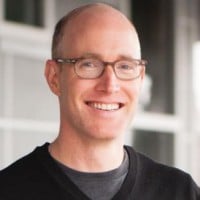 CEO at
Kapta
Alex Raymond is the CEO of Kapta.