It is estimated that people change jobs an average of 12 times from ages 18 to 52. If you do the math, that's only 2-3 years per job. Of course, depending on the particular position, the costs of replacing an employee can add up by the time you consider recruiting costs, training, onboarding, and lost productivity.
But when it comes to losing a key account manager (KAM) or account manager (AM), the costs and risks can be substantially higher. These are the people responsible for retaining and growing your most important existing customers who have the ability to substantially impact your bottom line.
When done properly, KAMs get to know their accounts so deeply that they become a trusted advisor and resource to them. AMs accomplish this by demonstrating value, strategizing to help key accounts reach goals, and communicating with them consistently. So, there's a lot at risk when a KAM or AM leaves your company.
What happens when a KAM or AM leaves your team?
These team members have such deep relationships with your most valuable accounts that they know more about them than anyone else. They've become a reliable partner to these accounts and are often able to anticipate upcoming challenges or changes even before the customer because they have also become experts in the customer's industry. So, what happens with your AM's depth of knowledge when they leave?
Do they take all their customer knowledge, data, and contacts with them to potentially lure them away to a competitor? Or do you have a clear record of everything they have been working on?
And even if you have records, are they easily accessible or a mishmash of notes strewn across an assortment of applications?
How quickly can you get a new KAM or AM up to speed?
On average, it takes up to 9 months to onboard a new sales rep to the point of proficiency. So, if you're hiring someone new to pick up where the departing KAM left off, you're putting those existing accounts at risk while the new AM becomes acclimated to your company and processes. If you're transferring the accounts to an existing KAM, they still need to get up to speed so you don't lose ground with these key customers. After all, they've grown to trust their KAM, expect a specific level of service, and would like to continue striving for the goals already put in place.
If the departing AM took all the knowledge with them, you've got a lot of catching up to do and a pretty good chance that you'll be losing some if not all of these accounts since most won't be willing to wait for long while you make adjustments.
How well-documented are your processes?
Do you have a consistent, repeatable methodical process set in place for your KAMs to follow or do they have to figure out what's next at every juncture? Leaving them guessing will only serve to slow down your new AM, further delaying their progress toward reaching trusted advisor status with these existing accounts. But it doesn't have to be this way, you can provide your KAMs with clear guidance and a well-defined path to follow so they always know what's next.
Create a seamless transition between KAMs
If you invest in KAM software, like Kapta, gives you a seamless transition as KAMs join or leave your organizations. Kapta is a template-driven guide and roadmap for KAM success, including all the tools your account managers need in one easy-to-use platform to streamline processes and eliminate guesswork while increasing productivity. With Kapta all your records are in one place so all your "customer intelligence" is at your fingertips, including:
Contacts

– detailed profiles for individual key contacts with name, phone, email, contact preferences, top day-to-day challenges, and additional personal information
Org Chart

– the overall structure and culture at each client's organization, making it easier for another KAM build customer engagement more quickly. This stakeholder mapping, documents decision making process, buying committees, and additional champions within an account.
Contracts and Opportunities

– an at-a-glance view of the status of existing contracts, and current or identified potential upsell, renewal and expansion opportunities
SWOT Analysis

– an assessment of your position in the market used to formulate strategic plans around threats and opportunities relating to each account for greater success.
Voice of Customer Data

— extremely important insights for dealing with multiple parties within a Key Account. VOC facilitates interactions with each layer of decision-making within the account. It provides a systematic understanding of the customer, setting great KAMs apart from the rest.
Account Plans

– showing current goals, milestones, and tasks based on customer input. This is essential, so the new KAM on the account can pick up where the former KAM left off and ensures nobody on the KAM team drops the ball.
Notes and History

– this is where additional captured information and insights are documented, filling in the blanks between all other account details.
All these resources combined paint a complete picture of key accounts held by your departing KAM so they can't take all their customer knowledge, data and contacts with them. The new AM on the account can pick up where their predecessor left off with minimal disruption because they can get up to speed quickly without needing to start from scratch.
Don't risk your business if one KAM leaves the team. Be smart and invest in key account management tools today. Schedule a demo to learn more.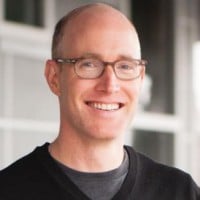 CEO at
Kapta
Alex Raymond is the CEO of Kapta.