It's the final quarter of the year—time to assess where you stand, identify gaps, and make adjustments to ensure you hit your goals. Doing so allows you to proactively realign yourself with your customers and get back on track for a successful year end. Plus, you'll set yourself up for an excellent start in the new year. But what steps must you take now, internally and with your key customers, to set yourself up to close out the year strong?
TALK to your clients
Customer communication is essential —it strengthens relationships, and builds engagement, while keeping you up to date on their challenges and goals. This enables you to provide proactive, productive client service. But be sure to prepare for each call to ensure efficient and effective communication so you're providing value with each interaction.
Ask questions and update your Voice of Customer profile
Voice of Customer interviews help you determine where you stand with your accounts. These conversations elicit your customers' feedback about their experiences with and expectations for your products or services. They focus on customer needs, expectations, understandings, and product improvement.
It's common for account managers not to contact clients until a problem arises or it's time for a Quarterly Business Review. But it is critical to the health of client relationships that you conduct VOC interviews with them routinely. This keeps you up to date on the account's problems, pain points, and the overall health of the working relationship.
Your VOC help you check in with customers and learn how their goals and expectations have changed since your last interview while keeping current with client needs, expectations, and satisfaction.
You also need to supplement your client VOC conversations with customer insights from people in your organization who know the customers best so you get a more complete picture of what the client may not be saying. All this VOC information prepares you to make an action plan to grow the business in a truly customer-centric way.
Find out what's coming up for THEM in 2021 and beyond
Be sure to ask your customer about current challenges they are experiencing as well as short-range and long-range projects they are planning. This enables you to get ahead of the curve by:
Learning about these plans
Tracking their progress
Discussing their goals
Determining who is involved in each
Finding out how you can help them
Identifying opportunities to forecast and work toward for a mutually beneficial win for you and your customer.
Dust off your SWOT
A SWOT analysis examines Strengths, Weaknesses, Opportunities, and Threats. Strengths and Weaknesses are internal; Opportunities and Threats are external. It gives you a clear sense of internal and external forces working for and against you, so you can adjust your plan accordingly.
You can jump on a call with your customers to update their SWOT analysis. It's a worthwhile means of engaging your client contacts while showing your commitment to consistently updating your shared strategic action plan.
Conduct a SWOT internally with input from stakeholders across your organization to gain insights from various perspectives. The ultimate goal of a SWOT analysis is to develop an action plan that leverages your strengths and opportunities to address key weaknesses and threats. Once you have an accurate internal assessment you can decide as a team what to prioritize in the coming year.
Then, you need to complete an updated SWOT analysis with each of your key accounts. Your SWOT analysis and strategic priorities have changed. Your customers have as well, so now is the time to complete an updated SWOT with them. Having this updated feedback enables you to proactively address their weaknesses and threats. This builds your customer engagement and provides you with a strategic advantage during turbulent economic times.
Make sure your org charts are up to date
Org charts need to be kept current, reflecting changes as they occur. This aids in building customer engagement and prevents unexpected surprises when account contacts are promoted or leave to work for another organization. Mapping stakeholders facilitates influence, intelligence, and resilience within your key accounts, making it easier to support them in pursuing their goals.
What contracts are expiring or renewing? Do you know the risk of churn?
Knowing when contracts are expiring or renewing and who's at greatest risk of churn can guide where to focus your efforts first. Of course, it's best to maintain relationships with all your key accounts so there aren't any unexpected surprises at renewal time, but sometimes it feels like it's completely outside your control. When there is a surprise, it often means you weren't watching closely enough for the right indicators.
Customers are now more difficult to engage and easier to lose, especially with the current business climate. So, review the health of all your major accounts—identify those at greatest risk and prioritize them. Make sure you've updated your SWOT, VOC, Org Chart, and strategic plan for these accounts so you can start working on improving the situation right away.
Are you correctly forecasting any new opportunities?
If you're taking all these actions, chances are that you know your customer so well, are delivering value to them during every interaction, and are aware of opportunities within each account. This enables you to forecast more accurately because you're armed with deeper insights and relationships within each key account.
If this isn't the case, you need to go back and figure out which ingredient you're missing so you can improve your forecasting ability and accuracy. Then you'll more easily meet or exceed your goals at year end and start the new year ahead of the competition.
Looking for more ways to close out the year strong? Kapta can help – schedule a demo today.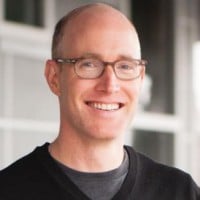 CEO at
Kapta
Alex Raymond is the CEO of Kapta.