I get asked all the time what attitudes, skills, and attributes make a great Key Account Manager.
Here are the ones that come top of mind. A successful Key Account Manager is:
Empathetic – deeply understand the goals, drivers, and needs of others
Service-oriented – ready to go the extra mile for their clients
Strategic – doesn't get trapped in the weeds, understands the bigger picture
Proactive – doesn't wait to take action, is in charge
Responsible – takes responsibility for their actions and outcomes; is accountable to other
Good communicator – writes and speaks for impact; confirms that the other side has the same understanding
Is prepared – doesn't get hit with surprises; does the preparation work that others skip
Great listener – active listener, makes sure the other side feels head
Asks meaningful questions – deep questions designed to elicit insight and emotion, not just surface content
A closer – knows when to ask for the business; isn't afraid to discuss value or money
Forward-looking – doesn't just look in the rearview mirror; always asks "what's next?"
Fact-based – based in reality; knows that "hope is not a strategy"
Always learning – invests in their skills and knowledge to keep driving forward
Fearless – takes the knocks; willing to have the tough conversations
Team Player – looks out for the team; collaborative
Good Negotiator – looks for the win/win in every situation; grows the pie
Authentic – comfortable with their true self
Trustworthy – earns and deserves the trust of customers and colleagues
Problem Solver – hustles to find a solution; willing to roll up their sleeves to get the job done
Thanks to the following people for feedback on this post: Dave Croft, Michael Green, Robert Ortega, Meghan Deshpande, Ed Sanford, Roy Hilliard, Dominykas Cibulskas and Devayani Choubal
Ready to uplevel your account management skills? Check out our new online course and watch account management videos that cover everything from basic strategy to the tactics and tools that drive better communication and results.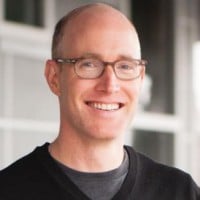 CEO at
Kapta
Alex Raymond is the CEO of Kapta.