Social media has rapidly changed society over the last decade or so. It's made us closer online, and we're able to keep in touch with practically anyone. While you might love scrolling through cute dog pictures on your Instagram or Facebook feed, one social network is making huge waves over on the professional side of the spectrum.
LinkedIn can be a key account manager's best friend, and the perfect tool that they need to do more for their clients, stay in the loop with the competition, and recruit new prospects. If you aren't keeping your LinkedIn up to date and staying active on it, you're missing out on a huge opportunity for growth and outreach.
Some assume that LinkedIn is only useful if you're on the job hunt and need to reach out to recruiters and hiring managers. While it's great for that, many companies are leveraging it for growth and some even credit it as the key to their development efforts over the years. Could you say the same?
Today, I'm going to take a look at some of the most important elements of being successful on LinkedIn, along with some of my tips to help you improve your profile. If you follow these tips and start thinking of LinkedIn as less of a social network and more of an information gathering, lead generating, and recruiting tool, you'll see why so many key account managers are so active on the platform.
Connect with Who You Know
The first step to ramping up your LinkedIn profile is to connect with as many people as you know, as you long as you do know them. Your online network should reflect your real-life connections first and then you can start reaching out to new leads, customers, and recruits with a solid backing of other LinkedIn members that can introduce you or get you connected. You should go through your contacts list (you can integrate it into your profile to make it easier) and then start adding away.
You should follow your colleagues and people that you have built professional relationships with over the years at conferences, workshops, and past jobs. Next, you want to stay connected with your customers and their companies. This way, you can stay in the loop about what's happening in their industry and organization and they can also be advocates for the great work that you're doing to their other connections.
Keep an Eye on the Competition
In addition to connecting with your customers and their organizations, you also want to keep an eye on the competition as well. You can learn a lot about a company or someone on LinkedIn because it seems like we are willing to tell the online world just about anything (for better or worst). Use this as an opportunity to gather some intel on your customer's competition along with your own competitors.
Learn more about what's coming down the pipeline at their competitor's company so you can get a jump on preparing their account plan. Figure out what your competitors are most excited about, who they just signed, or who they are letting go so you can swoop them up. All of this information is out there, just sitting around, clogging up LinkedIn feeds, and it's free for the taking. If you aren't getting on LinkedIn and keeping up with this information, you're missing out on a huge opportunity to put yourself and your clients in a better position.
You should also follow hashtags and industry insiders that regularly report on your sector. It's good to know what is happening with the industry as a whole so you can make better-informed decisions for your clients and your organization, but also so you can have the info to back up your Trusted Advisor title. You're the expert in this field, so continue to learn every day and discover new questions to ask your clients.
Figure Out What Matters Most
As mentioned earlier, people love to put a ton of information about themselves out on LinkedIn. Perhaps one of the most important things that you can learn from your connections on LinkedIn is what matters most to them. Whether your clients come right out with a long post about what they look for in a vendor or you can see a pattern based on the posts they interact with, the information is all there—you just have to look for it.
This goes for both your customers and your competitors. Learning what your competitors care about the most can give you a slight edge in many ways. For example, if you're in a bidding war with a rival over a new account, you might be able to compromise on things like revenue share in exchange for a longer contract when you know your rivals wouldn't dare offer that. While this is a pretty specific example, if you spend enough time on LinkedIn, you really can learn a lot about your competitors, customers, and even yourself in some cases.
Be Proactive
Part of leveraging LinkedIn for growth and your organization's gain means being a trusted voice on the platform. To do this, you need to be proactive and optimize your profile to the fullest. There are a ton of guides online about what to write in your bio or how to list your qualifications so I won't get into those nitty-gritty details here. I will say, however, that sharing content and interacting with 1st and 2nd-degree connections can be huge for making some noise on LinkedIn.
Content is king on LinkedIn, and the beauty of it is that you can post pretty much anything on there as long as people can gain some value out of it. Whether it's an article about a lesson you learned from a client or you have the perfect recipe for saving an account, others want to read your thoughts. The more that you can post and the more people that see it, the more your credibility rises. With that online credibility, you'll be able to grow your network, get those introductions, and get those new accounts. It's really that simple. Although it can take some time at first to make some waves on the platform, if you log on every day and are active on it, you can make it happen.
Make Connections
Along with connecting with people that you already know and have relationships with, your LinkedIn profile should be on your business card and a piece of contact information that you give and gather at trade shows, conferences, and when you're out and about. When you've built up a solid profile on LinkedIn and show that you are active, people will see you as the expert in your field and it establishes offline credibility for you and your organization as well.
With as much as we use social media these days, most people aren't too wary about giving out their LinkedIn information and it's pretty par for the course in modern networking. Because of this, rather than flat-out denying you, you might have a lot more luck with hesitant connections at trade shows. Maybe you didn't make the best first impression and they aren't quite sure about what you're offering. Even though they maybe might not give you their phone number, they'll likely give you the LinkedIn handle, and then you can use it to make a push to make a better impression the next time around.
But, chances are you crush it at conferences and don't need to worry about wary contacts. Imagine you're having a great conversation with someone but didn't get a chance to get their contact information. You can look them up later on LinkedIn and preserve the contact for the future. Even just 15 years ago this wasn't possible and many account managers and salespeople know the struggle of losing a potential lead because of lack of contact information. LinkedIn solves that problem.
Above All, Keep it Professional
It seems like it should go without saying that LinkedIn is a professional space, but it seems like some people on the site could use a reminder. When everyone has three or four separate social network accounts, it's easy for the lines to blur and Facebook, Instagram, Twitter, and LinkedIn all become kind of the same conglomerate. Fight against this and make sure that you treat each network differently, using it for a different purpose and presenting yourself differently.
While the vast majority of LinkedIn users are fairly professional, it is the internet, so every once in a while you'll run into a troll or a hater in the comment threads. Remember, your clients, coworkers, boss, and future connections can see what you post, what you comment, who you argue with, etc., so it's crucial that you always maintain your professionalism on the platform. You want to use it as a way to build your offline credibility, not hurt it. Save the slang, swears, political opinions, and flame wars for Facebook or Twitter; LinkedIn is basically your online office space.
Avoid Being Pushy
As you make new connections, you'll probably be excited to get in their inbox and start pitching them on whatever it is you're offering. Whether you have a new job opportunity or you want to sign them onto your service, you should avoid being overly pushy. People don't respond well to others delivering aggressive sales pitches to their inbox. It is annoying and gives a bad name to our LinkedIn efforts when, in actuality, there's a perfectly acceptable way to do it.
Avoid spammy-sounding messages or messages that sound disingenuous, like you sent the same exact canned response to all of your new connections. When you reach out to someone, make it personal and don't come out of the gate with a sales pitch. Think about the person on the other end of your message and treat them how you would want to be treated on the platform.
Follow Your Friends' Professional Journeys and Recruit If You Can
The final reason that key account managers should use LinkedIn is to keep in touch and follow along with their friends' professional journeys. Provide them with endorsements and vouch for them to help them land their next big job. You can also use LinkedIn as a recruitment tool if you're connected to fellow account managers working for competitors. Maybe they could be your next coworker.
Summary
If you're exclusively relying on old-school methods to make connections and network, you aren't using all of the tools available to you. LinkedIn is more than just a digital resume. It's a powerful tool that you can use to make connections, build relationships, and make a sale. There's a right and a wrong way to use it but luckily many others have broken it down to a science. Optimize your profile and stay proactive, and you'll start to see some results from your profile.
About Kapta
Kapta believes in relationships first, and number-crunching second. The Kapta platform was developed to make the modern key account manager's life easier. Rather than spending every day bouncing from app to app and staring at spreadsheets, Kapta does all of the technical work so you can get on the phone and build relationships with your customers. Kapta is the KAM platform that account managers rely on to become the Trusted Advisor for their clients and is a crucial tool to create mutual success. Built into the platform you'll find powerful tools like Voice of Customer (VOC) Insights, account health scores, account planning templates, and so much more.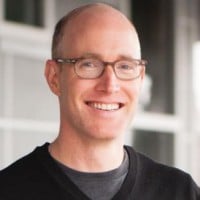 CEO at
Kapta
Alex Raymond is the CEO of Kapta.