Lack of visibility is one of the biggest problems impacting key account management, even in 2021. Isolated programs, account managers without sufficient buy-in to new systems, and broken processes compound to prevent revenue teams from gaining complete insight into accounts.
All of these problems don't just make your strategic planning and reporting responsibilities more difficult; they can result in missed opportunities that cost your organization upsells or even clients altogether. If your teams can't communicate and create useful pools of data, you're missing out on growth.
In fact, according to a research brief from SiriusDecisions, "19% more growth occurs when a business gives sales and marketing departments tools to communicate better with one another."
The right key account management processes and software set the foundation for smoother growth, better insights, and — ultimately — success for you, your teams, and your customers. When you're shopping for new KAM software or assessing areas of weakness in your current customer success software, look for these three crucial elements:
1. Data Management
Data management is crucial to every stage of account management and sales forecasting. Directors and managers need to have insight into account health and developing trends in their teams' accounts so they can intervene, provide solutions, and monitor if account growth is aligning with larger sales goals.
Key account management software needs to provide management capabilities at two key levels:
Team members need to be able to easily add in qualitative and quantitative data about sales, day-to-day interactions with clients, and more. If the systems are unwieldy or don't allow for easy data input, that will impact total data quality. KAM software also needs to be able to pull data from other sources, such as CRMs, customer service platforms, and billing tools so information doesn't have to be added multiple times to different systems.
You need to be able to pull reports and monitor trends from multiple perspectives. This can include reports about all of the accounts, accounts in specific pools such as key accounts or strategic accounts, and even granular reports about individual accounts. Without the ability to easily gain insights from the data, your teams will still lose opportunities.
Good data management systems give real-time access to data, allows you to filter data and find new insights, and communicates all of the details about an account to all of the team members who need to know.
2. Integration
Integration is commonly mentioned whenever a business is thinking about new software, but what does it actually mean? You don't want systems that are isolated and are only available to one department. It's also not good enough to have software that feeds one-way data streams to a centralized database.
Instead, look for solutions that offer back-and-forth communication behind the scenes so your team members don't have to manually add data into multiple platforms or even press a 'sync' button. Your KAM software should speak in real-time to your CRM, and vice versa, so all of the data is available and team members instantly know what tasks have already been handled.
Some of your employees will spend more time on one platform than another; an account manager, for example, will stay on a KAM platform while inbound sales representatives will stay on the CRM. Integrated tools don't let that default behavior create silos.
Key account management, especially, needs to have tools that integrate with your company's data sets. Then you can mine the data to identify accounts that should be labeled as key accounts, determine whether current key accounts should maintain that status, and always ensure new, old, and renewing accounts are properly sorted.
3. Organizational Hierarchy
One of the biggest problems that arises from poorly integrating technology and software is a lack of organization and communication. Team members can't address tasks when they don't have insight into the data; they can also form incomplete pictures and make the wrong strategic move if new data is hiding out of sight.
With tools that support organizational hierarchy, however, you can resolve fragmented teams and identify more opportunities for upselling.
Fragmented Teams
As much as possible, it's important to dissolve barriers between teams and team members. For example, a key account manager may not receive notification that there's a billing issue causing frustration; if they push for an upsell, this could jeopardize the relationship.
If a brand new account is identified as a key account, the client could have two representatives reaching out to them with mixed messaging. Reassigning the account to a key account manager could also cause hard feelings between them and the original account manager.
With the right communication tools and software, these communication issues are much less likely to develop. People interacting with an account have a far more comprehensive understanding of the account's history and recent events.
Even if your organization can't completely dissolve hierarchies, KAM software can make the organizational hierarchy more apparent and create smoother processes so fewer feathers are ruffled.
Upsells
Better organization and transparency also give your AMs a structure for approaching upsells. They can identify potential opportunities, know what decision-makers to reach out to, and streamline the process instead of being uncertain what their role is or what next steps they should follow. With the right KAM software, you can set processes in place to make strategic upsells easier.
Strengthen Your Customer Success Software With Kapta
Poor data and unclear processes make key account management far more challenging than it should be. That leads to slower growth for your business and a less than optimal experience for your clients.
At Kapta, we specialize in creating key account management software that helps your teams communicate, cooperate, and enjoy stronger client relationships with less frustration.
Contact our software team today to see how our software can address your top data management concerns. You can also visit our blog for more insights about how data-driven key account management is transforming how business teams work and make key growth decisions.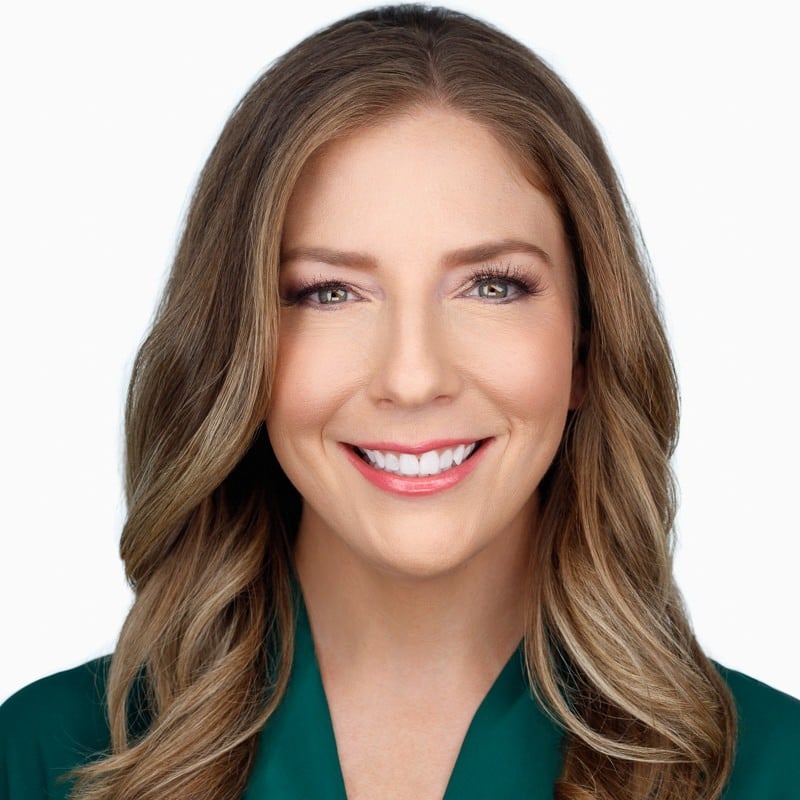 Senior Engagement Manager at
Kapta
Jennifer is a Senior Engagement Manager at Kapta