Account managers can't succeed by flying solo. Customer retention and growth is a team sport that doesn't work when done in isolation. Trying to do it alone is a losing proposition that keeps you stuck in vendor status in the eyes of the customer. Working as a team enables you to be more strategic and become a trusted advisor to your accounts.
The members of your team will vary depending on the product or service your organization is offering, but a typical team includes members such as:
Customer Success
Client Services
Technical Support
Sales
Marketing
Product Development
You must build relationships with the members of your account management team so you can function as a cohesive unit. Then you need continuous communication to ensure everyone is on the same page, making progress toward client goals, and hitting deadlines. Plus, it's essential you work together to overcome issues and prevent churn.
This may seem easier said than done, but effective communication with your internal team allows you to provide an excellent customer experience, retain your key accounts, and boost revenue. Here's how.
Build Strong Internal Relationships
Teams are most effective when they engage in team building. This takes them beyond being a group of disparate professionals, to become a cohesive team. Team building deepens team relationships by helping individual members become more familiar with one another, so they understand each other better. This increased familiarity leads to better communication and less miscommunication for an improved customer experience.
Team building can take various forms, including routine internal check-ins, offsite workshops or retreats, and social gatherings. All three options help team members get to know each other better, create a more cohesive team, and boost communications for better results.
Delegate Based on Specialty
Successful account managers possess many skills, but cannot be proficient at everything that key accounts require. So, become familiar with each of your account team members' proficiencies so you can delegate account requirements in a timely fashion. This ensures that customers get the assistance they need from the team member best suited to fulfill their requirements.
And you avoid eating up time trying to tackle processes that you aren't as adept at. For example, if a customer encounters a technical glitch, contact the Technical Support specialist on your team so they can assist the customer. They are better equipped to fulfill this need in a more timely manner.
Delegating not only results in a happier customer, but it also frees up time in your schedule for more strategic planning and activities. Otherwise, you end up focusing too much time on tactical, day-to-day activities, which is not where you should be spending your time.
Share Strategic Account Plans
Account plans should be living documents. These plans are only useful when you record them, share them with your team, act on them, and update them routinely. Otherwise, they are worthless.
These are excellent communication vehicles, telling the team everything they need to know about the customer, their preferences, the goals, and plans to reach them. So, store them in a central location that is easily accessible by all team members.
This facilitates everyone staying focused on key tasks, and milestones necessary for goal attainment. They serve as a roadmap for the entire team, guiding activities and client interactions.
Document All Client Communications and Updates
Everyone in your organization needs one central place where they document every interaction with clients. This should include email communications, phone calls and transcripts, QBRs, and Voice of Customer (VOC) surveys.
Then, whenever someone on the account management team engages with the customer, they have the most current information and insights at their disposal. This ensures they're aware of all commitments to the customer and their status so they can respond appropriately without hesitation. This also makes it possible for team members to keep track of action items and task assignments to ensure progress toward goals stays on schedule.
Conduct Routine Internal Account Reviews
Internal account reviews are essential for effective team communication. Anyone who has an interest in the success of the customer should attend these monthly meetings. Each month, discussions in these meetings focus on new accounts, those due for a Quarterly Business Review (QBR), and any accounts experiencing major changes or threats.
Any changes to account information are discussed and the team collaboratively updates strategic plans for each account based on changes and threats. Topics reviewed for each account include:
The Org Chart and Client Profiles – Changes to key contacts and decision makers within accounts
Voice of customer (VOC) responses – Changes to account needs, expectations, goals, and engagement preferences
SWOT analysis – New internal strengths and weaknesses plus customer account opportunities and threats and how to address them
Account Plans – Status updates relating to open action items and issues plus confirming progress is on schedule
Measurements – Gauging success against customer metrics and internals metrics to ensure customer satisfaction and adjust as needed to improve results
Contracts – Ensure compliance and prepare for contract renewals
Don't fly solo
Account management is a team sport. Don't try to do it alone. Engage in teambuilding exercises to strengthen your relationship with your account management team members. Then leverage individual member strengths by delegating client requests to them for faster resolution and greater customer satisfaction.
Build and share strategic account plans with your team and keep them current so you can rely on these roadmaps to attain customer goals. Document all client communications and updates in a central location so team members always have access to the most up-to-date information when engaging with customers.
Developing the routine of conducting internal account reviews is the final element of essential team communication that boosts customer satisfaction, goal attainment, retention, and revenue. Ultimately, continuous team communication is essential to account management success.
Boost your Account Management skills in 2023. Register for KAMCon now to take advantage of Early Bird Pricing through February 28th.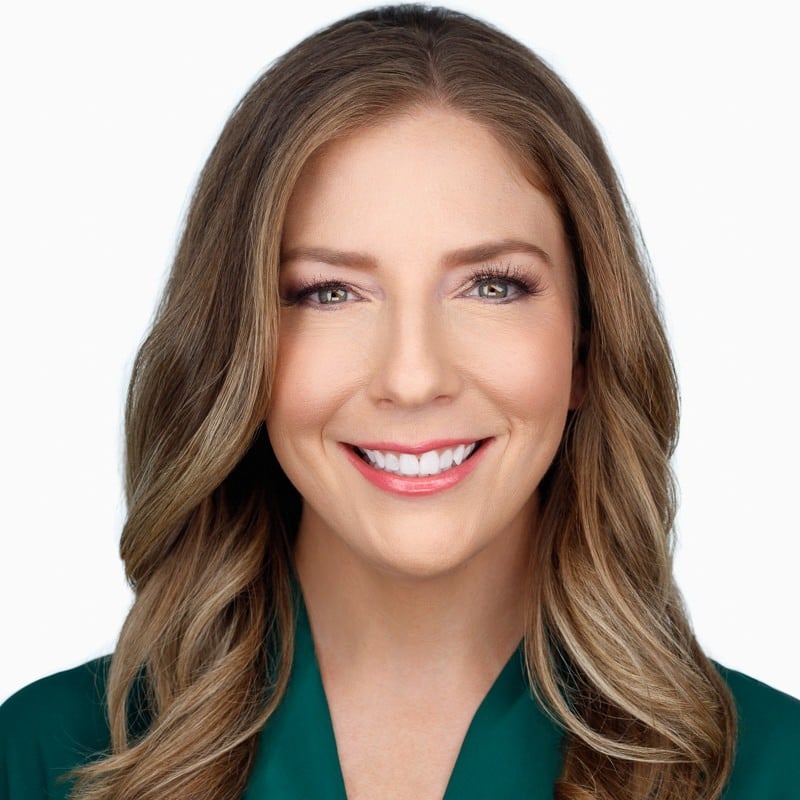 Senior Engagement Manager at
Kapta
Jennifer is a Senior Engagement Manager at Kapta