There's been a lot of talk about an economic downturn for months and Bloomberg is now saying that there's a 70% chance of a recession in 2023. This is when companies do whatever is necessary to secure their future by cutting costs, downsize their teams, and retain their client bases.
We've already seen the impact with 152,421 employees laid off in 2022, 91,000 of which were in the U.S. tech sector. Plus, we've heard talk of a lot of Account Managers being affected. So, if you've been laid off, you certainly aren't alone. It's simply a matter of businesses reducing staff count and budgets to survive until the economy turns around.
It's easy to get overwhelmed when you get laid off, but it's essential not to sit around and wallow in self-pity. This is when you need to take action. So, we've put together some steps you can take to stay on track after you get laid off to keep you moving forward.
Regroup
Take a breath. Give yourself some time to grieve the loss and prepare to move on. Remember, layoffs aren't necessarily a sign of poor performance. So, don't be down on yourself. It's important to focus on the positive at this point and look at this as an opportunity.
Assess your finances by doing things like:
Gauging how long your savings will last
Identifying cost containment measures to make savings last longer
Learning about your severance pay amount and duration
Filing for unemployment
Filing for COBRA insurance, if applicable
Then take care of yourself by exercising, eating right, resting, and de-stressing so you're refreshed and ready to pursue your next role.
Know what you want
Take some time to think about what you want from your next role. What does it look like? Do you want to work for a small company or large one? What industry would you like to work in? Do you want to continue in the same role or pivot to a different career? Do you want to stay in the same geographic location, or would you consider relocating to a different city, state, or country for the right position?
Write down what's important to you in your next role. It will help you identify the best opportunities as you proceed with your job search. And it makes it easier to recognize a role that's a poor match before you accept an offer.
Assess your performance
Honestly assess your performance in your last role. What were your strengths and weaknesses? Enlist former colleagues and managers for input here as well for added perspective and objectivity. This also helps you prepare to update your resume and for upcoming job interviews as well as identify skill gaps you need to fill. Here's a list of Account Management skills to get you started.
Write down your accomplishments
Documenting your accomplishments also helps you understand your current skills and capabilities while highlighting your successes. This boosts your confidence as you begin your job search.
This process also helps you prepare for behavioral interview questions about your accomplishments. You know, those questions about how you improved an inefficient process, solved a problem, attained a goal, aligned stakeholders, or overcame a roadblock. If you have these stories ready before interviewing, you'll feel better prepared and more poised when the time comes.
Upskill
Once you've identified your skill gaps, there are a variety of ways to develop these new skills. You can use some of these continuous learning techniques used by other Account Managers. You can also invest in your future by registering for formal Key Account Management training and community like KAMGenius.
Network and stay connected
You've likely used LinkedIn in the course of your job, communicating with past and present clients and colleagues. Now, more than ever, you need to stay connected with your network and continue to grow it.
Let everyone know that you've been laid off and are seeking a new role in a post. Then do individual outreach to your connections as well, especially those employed by companies where you'd like to work. But don't stop there. Most people will want to help, but you need to ask for referrals. Don't prejudge. You never know who will be able to assist you or know of an open role you're well suited for.
Ask for recommendations and references
Reach out to former clients, managers, and mentors to request recommendations to be added to your LinkedIn profile. These add credibility when potential employers check out your online presence. Then, you need to find out who you can list as references on job applications. This can make the difference between standing out from other applicants during the interview process.
Go to work
Now you're armed and ready to start your job search. Treat it like a job by investing time in it daily as if you were still working a full-time job. Getting a new role can take months, even if you find a job posting for your next role right away. So, treating your search like a job helps you locate and land your next opportunity more quickly.
Continue building your Account Management skills in 2023. Register for KAMCon now to take advantage of Super Early Bird Pricing through December 31st.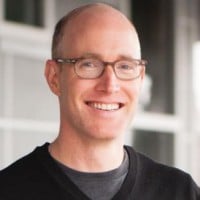 CEO at
Kapta
Alex Raymond is the CEO of Kapta.