According to research by Rain Group, organizations that are best at account management see significantly better account growth. They are:
3 times more likely to grow revenue by 20% or more in their key accounts

3 times more likely to grow profit by 20% or more

4 times more likely to experience year-over-year client satisfaction improvement
Unfortunately, most companies don't have the best account management program, but it's never too late to make changes to move the needle in that direction.
So, whether you're setting up a new account management team or thinking about how you can improve the performance of your existing team of AMs, there are some crucial considerations that make all the difference in your account management team's success.
1. Selecting Your Key Accounts
You can have the best team in the world, but if you don't give them accounts with potential it's going to be a harder uphill battle to bring in revenue. And on top of that, they may not be happy, causing them to consider leaving for greener pastures. Don't let that happen!
Instead, you should select your key accounts on more than just brand and revenue. Think about their revenue potential, your relationships within the accounts, the product fit, company alignment, and ARR when selecting your key accounts for the team.
2. Invest in Account Management Software
CRMs are great tools for tracking contacts for your sales team, but they cannot serve as a replacement for account management software. Good account management software helps your team understand their accounts better. It performs as a roadmap, so your AMs act more strategically within their accounts to find opportunities and reduce risk.
Kapta's account management software includes a dashboard. It gives your account managers a snapshot of customer's health, action items, and other alerts, so they can easily stay on top of every detail. This helps them stay focused and productive every day, always certain of what they need to do next.
Essential tools are included in Kapta to facilitate creating key account org charts, performing voice of customer (VOC) interviews, completing SWOT analyses, and preparing account plans. This streamlines these processes, increasing your account managers' productivity and effectiveness. And our analytics help your team track customer performance and their own performance within their accounts while tracking progress toward customer goals.
3. Measure, Measure, Measure
Account managers should not be measured the same way sales are measured. Their job involves more than closing business. Account managers are responsible for continuously evolving business and relationship management. So be sure to assess their progress at a minimum frequency of quarterly, if not more often to course-correct as needed. The health of your key accounts depends on your team's performance.
Consider how you can also measure customer success and engagement when setting up account management performance metrics. Both elements are essential when assessing the AM performance since they both strongly influence how much value your key accounts perceive they're receiving. If they see demonstrated value from your company and their AM they are much less likely to defect to the competition.
Some ways to measure customer success and engagement are by:
Confirming the Account Manager or CSM has set 3-5 mutually agreed upon goals with the customer

Checking to see how they are tracking toward those goals

Collecting customer feedback by sending a brief 5-question survey to the AM's clients

Tracking leading indicators related to customer engagement such as VOC, SWOT, account plans, and client check-in frequency
This will paint a good picture of the steps the account manager is taking on a routine basis with their key accounts and enable you to identify coaching opportunities for continuous growth or improvement.
Measuring your account managers' performance in this manner gives them specific criteria to track, making it easier to always be measuring their progress within each account and how they are tracking against their customer's goals.
4. Hire the Right People
Selecting the best candidates to join your account management team is essential to the overall success of your account management program. When hiring your team member, remember:
The person who is an absolute new business shark, may not make the best account manager.

Good account managers need to be self-starters so that they can get ahead of potential problems or seize an opportunity for expansion when the iron is hot.

They are expert problem solvers who need to have excellent interpersonal skills so that they can navigate the internal and external politics for their customers.

They are also calm and cool-headed under pressure. They have to be able to build relationships and work with customers for the long haul. You want someone who can be unflappable under the pressure.
Finding candidates that meet these criteria will help you hire the right people when building your account management team.
Conclusion
Companies that provide the best account management set themselves apart from the competition and reap the rewards, including substantially better account growth, revenue, profits, and continually increasing customer satisfaction. Getting your account management to that level means taking the 4 important steps discussed above.
Having the right tools in place simplifies these steps. Kapta includes all these tools to help you elevate your account management to a best-in-class level. Interested in learning more about how Kapta can help? Schedule your demo today.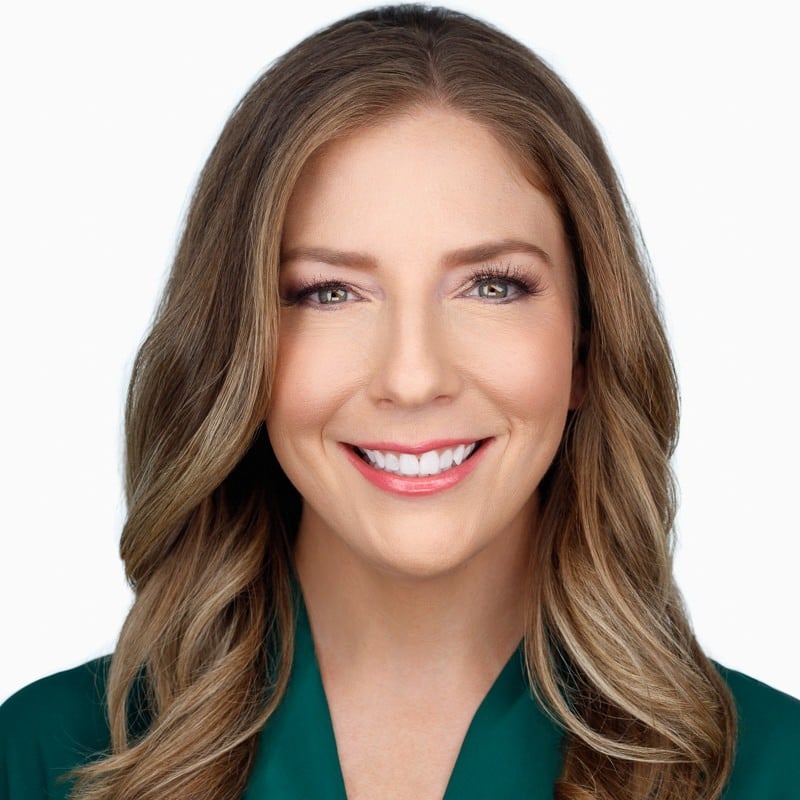 Senior Engagement Manager at
Kapta
Jennifer is a Senior Engagement Manager at Kapta