Customer Success Managers (CSMs) need to do more than support and serve their clients to help customers meet their goals. There is a certain amount of selling that CSMs need to be capable of if they are to be true trusted advisors to their customers.
Our friend Jay Nathan recently wrote a post on LinkedIn about the need for CSMs to own revenue targets and possess selling skills. The ownership of revenue by CS has been highly debated and needs to be decided independently based on your company's go-to-market strategy. But the fact remains that CSMs must master certain key sales skills to effectively help their customers succeed.
Why CSMs Need Sales Skills
Although the initial sales process is complete, CSMs are tasked with ensuring customers are attaining their desired outcomes from using your product. This makes it easy for CSMs to identify and nurture revenue opportunities in their key accounts during their day-to-day interactions.
As CSMs are assisting their clients they are likely to know when a customer has been inquiring about a new feature that would improve their experience with your product. They also recognize when a client needs to expand their subscriptions as they grow.
CSMs develop a deep understanding of their client's business goals. This enables them to identify additional sales upsell and expansion opportunities within their accounts. CSMs who actively watch for these opportunities can help boost ROI for their customers and minimize churn rates for their organizations. So, it makes sense for CS professionals to learn how to identify and advance these opportunities to increase revenue for the business.
CSM Selling Skills
Whether you choose to assign revenue targets to your CSMs or not, there are various selling skills they need when working with their clients. These include things like:
Selling value
Handling objections
Navigating competitive threats
Guiding customers through change management during onboarding
Identifying and proposing upsell and expansion opportunities
Most of the skills on this list can be acquired through the same process as that used to train the sales team. But, when it comes to identifying and proposing upsell and expansion opportunities, CSMs need to navigate this differently than their purely sales counterparts. Otherwise, they risk damaging the client relationship by shifting the focus from the customer to the company. CSMs need to sell as trusted advisors, not as sales reps.
Learn to Recognize Opportunities
A few ways for CSMs to recognize potential upsells is by tracking customer activities that signal increased product or service requirements. Another way is by actively listening during customer calls. Then making note of goals that could be more easily attained with a product upgrade or enhancements.
Prioritize the Relationship
Since CSMs are tasked with ensuring that their clients get the most from using your product, sales are not their main goal. So, when a CSM identifies an opportunity, it's essential for them to confirm that this IS an opportunity for the client based on their needs and goals. Because, if a CSM believes that a customer would benefit from an upgrade, but it will not help fulfill a customer goal, that is a company-oriented and not customer-centric opportunity. This is when forcing a sale could potentially damage the relationship with the customer and put the customer at risk to churn. This is the distinction between a sales rep pursuing a sale and a CSM identifying an opportunity, then nurturing it.
Timing is Essential
CSMs must practice patience once they identify an opportunity. They need to wait to propose a solution until the timing is right. It's worth waiting until it seems most natural to mention an upsell or expansion to the client when they are most receptive to hearing it. CSMs who are viewed at trusted advisors in the eyes of their clients will recognize when it's time to broach the subject with the customer and advance the sale.
Boost CSM Selling Skills
Regardless of if you choose to give your CSMs revenue targets or not, these selling skills are essential in today's competitive marketplace. Like all skills, helping CSMs become proficient at these selling skills takes time and practice. Coach your reps on these sales techniques and they'll be effortlessly identifying more opportunities, boosting customer ROI, and increasing customer retention.

Want to hear more from worldwide experts while helping your CSMs expand their skills? Register for KAMCon at early bird rates through February 28th.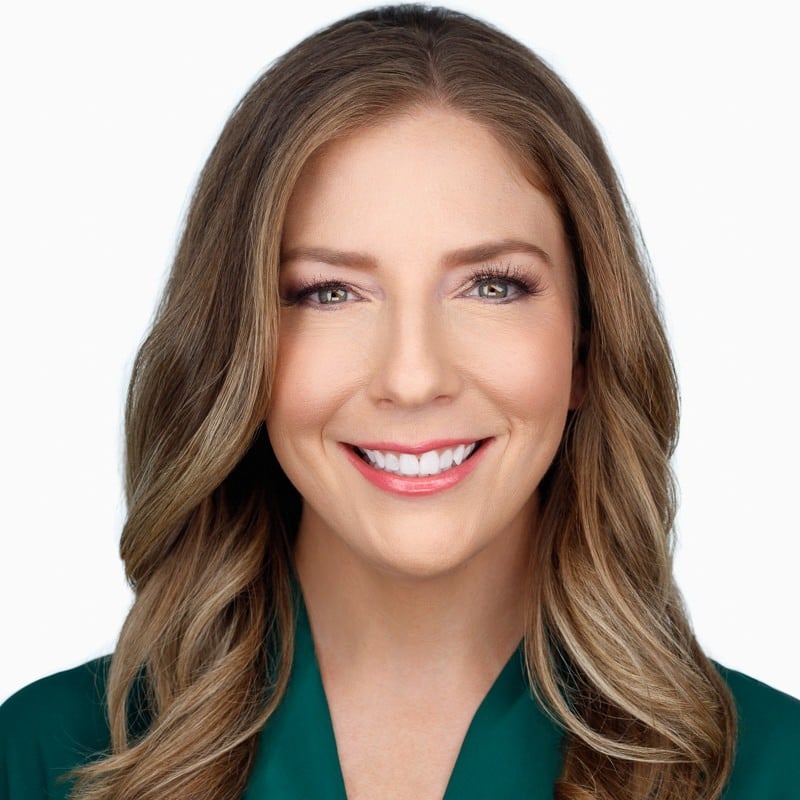 Senior Engagement Manager at
Kapta
Jennifer is a Senior Engagement Manager at Kapta