Splitting your organization's accounts into general accounts, key accounts, and strategic accounts sets the foundation for your teams' entire strategy. But once you lay the groundwork, it's just as crucial to give your account managers access to the tools and resources they need to cultivate the best possible relationships with their clients.
Your department should have robust, versatile software that can help managers stay on top of accounts and give executives insight, along with a conceptual framework and adequate account management tools.
Why should you establish these tools? According to HubSpot's complete guide to key account management, "Key accounts are 60 to 70% likelier to close than new ones, plus spend 33% more on average." They also add that you can expect customer satisfaction to rise by 20%.
When the right KAM tools are utilized throughout the organization, you can take advantage of those metrics. In this guide, we'll cover some of the most important tools that your team should have available:
Strategic account plans
SWOT analyses
All-inclusive customer profiles
Key account management software
Utilize Strategic Account Plans
Strategic account planning is an opportunity to develop a clear understanding of a key account's needs and internal organization and create an action plan that will set the stage for future interactions. Without this practice, interactions may be rushed, clumsy, unorganized, and — ultimately — frustrating for both the AM and the client.
What Is a Strategic Account Plan?
A strategic account plan is a roadmap an AM personalizes to fit the needs of a particular client. It's usually based on a pre-determined template created by the organization, which gives the framework for identifying contacts, objectives, and the right sales approach for an account.
Benefits of a Strategic Account Plan
Some of the benefits of a strategic account plan include:
Consistency: AMs across a team fundamentally approach new clients with a series of steps and sales strategies that match your organization's standard operating processes.
Experience: With a plan, AMs don't have to create a new approach from scratch every time they work with a new client.
Proven results: You and your team can refine plans and templates over time so they present practices and roadmaps that have been proven to work the best.
How to Create an Account Plan
AMs can create an account plan by:
Identifying the specific needs of a particular account, such as their business goals or opportunities for new sales
Identifying contacts within the client's organization, as well as their role in the sales/purchase process
Creating a list of tasks or actionable steps AMs should take to strengthen their relationships
Using specialized software to help create account plans makes the process smoother, faster, and more robust. Your AMs can clone templates and personalize the plan to fit a client's unique needs, and managers or directors can easily glance over account health and the progress of deals.
Pinpoint Your Client's Strengths and Weaknesses With a SWOT Analysis
Along with a strategic account plan, account managers can also gain greater insight into their clients with a SWOT analysis. A SWOT analysis is a conceptual tool that helps identify an individual's or an organization's:
Strengths: What the client organization is good at and is successfully managing on their own
Weaknesses: Areas where the client needs external supports, limitations affecting client growth, and recent or long-term barriers
Opportunities: Areas in which your organization can help give the client a more competitive edge or solve substantive problems
Threats: Potential (but currently unrealized) weaknesses, future events that could harm the client organization, and other hazards that your organization can help them preemptively solve or navigate
By filling out this analysis from the perspective of the client organization or the stakeholders that initiated the relationship, AMs can better understand what the client wants to achieve. This ties closely to the objectives the AM should list out in the account plan. This analysis also allows AMs to proactively get in front of challenges to provide an excellent customer experience.
AMs can use both public information and details from calls and other communications to fill in the details. This information can be adapted over time as the relationship evolves or new challenges arise.
However, this analysis shouldn't just be relegated to a notes tab in a CRM. It should be easily available for the AM, their manager, and business analysts to gain quick insight into the client's needs.
Create an All-Inclusive Customer Profile
Along with a detailed account plan and SWOT analysis, strategic account managers should dedicate time to creating a comprehensive customer profile. This file of contacts, organizational chart details, buyer personas, and more should be created as soon as a client enters an AM's network, and the information should be regularly reviewed and updated.
Along with basic information, the customer profile should include:
Milestones, such as progress on current orders and how far the client has progressed toward its goals
Details about prominent decision-makers
Notes about what has and hasn't worked with the client in the past
A historical log of reports
Details about the client's competitors and their recent changes in products or appeal
Communication preferences and timelines
With a dedicated KAM platform, all of these details become more than a list of notes. You can transform these records into a living calendar of past and scheduled communications, reminders, and more. Turning this information into interactive profile details also allows managers to easily gain insight into their team's progress and to allow for account turnover as necessary.
Use the Best Account Management Tools With Kapta
Excellent strategic account management is only possible with the right tools. This includes a framework and conceptual tools such as SWOT analysis and detailed profiles and plans. But it also requires having the right software to stay on top of the account plan and client relationship.
At Kapta, we've created a dedicated key account management platform that communicates with CRMs and gives key account managers the versatile space they need to strategize and grow accounts. Contact us today to learn more or to schedule a demo.d.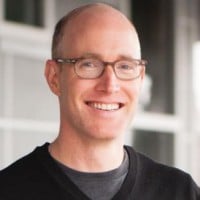 CEO at
Kapta
Alex Raymond is the CEO of Kapta.