4-Step Guide to Creating a Sales Account Plan
Strong client foundations are the key to a successful business. Every successful business understands that retaining current customers is less costly than acquiring new ones. Investing time into every client relationship is well worth the time in terms of numbers.
But training new salespeople and account managers to have that same long-term, relationship-focused mindset is hard. After all, according to SalesHandy, "80% of sales require 5 follow-ups after the initial contact. However, 44% of salespeople give up after 1 follow-up."
Teaching them how to maintain focus on a client and having a plan instead of giving up is the only way to develop your team and meet your own employee permanence and attrition goals. In this guide, we'll discuss what a sales account plan is and how to help your new AMs stay on course with their clients.
What is a Sales Account Plan?
A sales account plan is your team's go-to resource for information about a client. It should include details about their profile, their needs, and interactions your organization has had with them in the past. It should also display the short-term and long-term action items your team (or the client's specific AM) needs to perform to have the best chance of keeping the client relationship in good standing.
Having solid, organized sales account plans keeps your team's client lists organized and transparent. Executives in your organization can quickly assess the relationships and the success of your department. Even more importantly, investing time in creating plans makes it easy for even new account managers to keep progressing towards sales and long-term positive relationships.
What's the Difference Between a Key Account Plan and a Sales Account Plan?
Every client and prospective client should have a sales account plan to direct the course of that contact's future with your company. But key account plans are reserved for the most valuable accounts to your business. These are the high-dollar value accounts or accounts with important contacts. While creating strategies to manage key accounts should involve more components, even these accounts should have a sales account plan.
How to Create a Sales Account Plan
One of the reasons why sales account plans work so well for both experienced salespeople and completely green account managers is because they add structure to client relationships. Your employees can refer to the sheets, organize their next steps all in one sitting, and then follow through on each task without having to strategize as they go.
Follow these steps to organize clients across your team and then help your employees devise individual plans for each client.
1. Divide Simple Accounts and Strategic Accounts
Just like how your department may have key accounts that are extremely valuable to your business, the remaining accounts can be categorized by importance; there are strategic accounts (which provide value or have complexity, so need nuanced handling) and simple accounts (which need a basic organized plan but shouldn't be prioritized).
Some of the factors that separate strategic accounts from simple accounts include:
Their potential scalability
The size of the client company
Additional opportunities for cross-selling or upselling in different departments of the client company
For simple accounts that don't meet the threshold of 'strategic,' consider having a standard plan that new AMs can use to manage the account. Even a simple plan ensures there's some structure and better momentum without devoting too many strategic resources to the lead.
2. Assess Their Specific Needs
Now it's time to focus on your identified strategic client accounts. Begin by researching the client companies so you can develop detailed profiles that have information about key decision-makers and the clients' needs. Your profile should include data about their:
Business goals or pain points
Key decision-makers and contacts
Current processes
Opportunities for your product suite to penetrate client processes
Mechanism to measure return on investment
Once you have a solid understanding of the client's current and future needs (and how to approach them), it's time to develop an actionable plan.
3. Create Your Three-Section Sales Account Plan
The best way to ensure your team is continually moving forward on strategic accounts is to create actionable to-dos. There shouldn't be any stage where the main contact doesn't know what major steps should be taken next. This cuts down on hesitation, uncertainty, and — if left alone too long — an entirely dropped lead. Divide each client's account plan into these three sections:
Section 1: Account Analysis
This is all the information collected in the second step. Break it down into concise, standardized formats so anyone can get a basic overview of the client at a glance.
Section 2: Short-Term Action Items
Create a list of short-term action items that the account manager needs to handle within the next three months. These tasks should center around maintaining contact, establishing and reaching quick goals, and securing sales. For example, in a strategic account with a lot of growth potential, a short-term action item might be getting a sale on the books, even if it's not a big sale.
Section 3: Long-Term Action Items
This section should include longer-term tasks. These may include more complex tasks that need more time to complete, or they can include follow-ups and upsell calls that just need to be scheduled further out. This section may also include tasks that weren't managed in the first three months.
The important part is to make these tasks actionable. The actions required should still be clearly identified so AMs aren't bogged down by uncertainty.
4. Implement Your Sales Plan
Once you or your team have all three sections filled out, it's time to implement the plan. The client account manager can immediately get started on the first tasks, and their managers can easily assess progress.
Manage Your Accounts and Sales Account Plans With Kapta
Creating personalized sales account plans for strategic accounts is a solid business practice from every angle. They help new AMs learn good tactics and build 'muscle memory' around approaching new clients while also keeping experienced AMs organized.
Your company's stakeholders and executives can assess progress to forecast revenue, and your clients have the foundation of a solid vendor relationship they can trust. Make managing your team's plans even easier with the right software. At Kapta, our account management software is built to help keep your team focused, engaged, and focused on building strong relationships that result in strong revenue. Talk to our team or request a demo to learn more.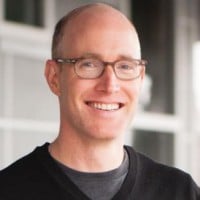 CEO at
Kapta
Alex Raymond is the CEO of Kapta.