Today Key Account Managers of high-value accounts face ever-higher customer expectations. With growing responsibilities comes the need to find ways to get more efficient. Many AMs lack effective tools to manage their accounts and end up wasting time because the ad hoc system they have created themselves is far from ideal. As an Account Manager, you know how important good customer communication, well-defined goals, and timely progress reporting are in order to keep customers satisfied — but getting there is hard.
You may have all the traits of a great Account Manager, but lack the processes the right software tool can provide to help you level-up and become a standout Account Manager.
How to Level-Up as an Account Manager
Track real-time KPIs and keep all customer information at your fingertips
Use a dashboard that monitors multiple KPIs so you have an at-at-glance view into the health of your accounts.

ID at-risk accounts quickly to avoid the risk of a customer not renewing.

Keep all your account knowledge in a single location instead of a combination of disconnected planning docs, spreadsheets, checklists, emails, and meeting notes.

Track the progress of your projects with a task list that is updated every day.

Provide Management with a dashboard view into your customer accounts — they may help you identify potential risks, as well as opportunities to grow your account.
Be transparent and open with your customer to forge a strong, trusting relationship
Gather info around customer needs and business goals to become an essential strategic partner, not just a vendor.

Make sure you and your client have a clear view of expectations, defined goals and milestones —

this will keep both of you accountable and keep the account on track.

Provide your customer weekly or monthly reports summarizing account activities in order to demonstrate the on-going value you provide.

Encourage customers to provide you feedback at every touch. Keep the lines of communication open so you can have an open dialog when problems arise.
Only Kapta has real-time KPI dashboards to track account health, a Joint Success Plan, and interactive customer reports. We developed Kapta to help Account Managers take their game to the next level. Are you ready to level-up your account management? Watch a short demo, then contact us to learn more and get your own trial account.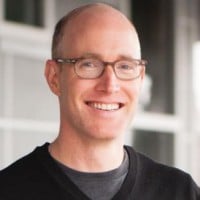 CEO at
Kapta
Alex Raymond is the CEO of Kapta.