For most B2B companies, about 70% of annual revenue comes from existing customers. That's seven out of every ten dollars coming from the base. Your job as a key account manager (KAM) is to secure that revenue by delivering value to your customers. I think about this as protecting and growing the revenue from your existing customers.
Customers are easier to lose
These days your customers have more choices than ever, and your competitors are calling on your customers persistently. Plus, customers are harder to engage and easier to lose. In fact, only 29% of B2B customers are fully engaged, or emotionally and psychologically attached to the companies they do business with, according to Gallup. The other 71% are actively interested in taking their business elsewhere.
Key accounts aren't seeing the value
Gallup found that only 31% of B2B customers believe their supplier understands their needs and don't believe you are delivering on promises made during the sales cycle. And only 54% of B2B customers believe their account manager is a trusted adviser. This means that B2B companies need to expand their customer and marketplace knowledge to enhance differentiation and value.
You aren't really in the driver's seat
You may feel like you are sufficiently customer-centric—that you are in the driver's seat with your accounts because you have a plan to move the account forward. But, in most cases, the reality is that your customer is managing you and they are in the driver's seat, not you.
So, how do you know if the customer is managing you instead of you managing them? If you're plagued by any of these five key issues, chances are your customer is in control:
Key issue #1 – You're too far down the totem pole
Are you engaging with people who are too junior in your accounts, or at the management level as opposed to being at the executive level? This puts the account as risk because you aren't showing enough value to the right contacts within the customer's organization.
Key issue #2 – You only communicate with one or two people
If your account relationships are single-threaded or only involve a couple of people at the account on a routine basis, you're setting yourself up for potential failure down the road. You may know a lot of people at the customer account, but most of the communication is happening with one or two people. That's a tremendous risk in terms of the long-lasting relationship that you need to build within your accounts. And if only one of those contacts leaves, you could see the account churn.
Key issue #3 – You're too tactical in your conversations
Speaking with your customers about deliverables and timelines isn't the way to deliver value. Focusing on small things instead of big picture items and constantly putting out fires instead of strategically engaging with customers won't help you engage with executives within your key accounts.
Indicators that you're being too tactical include the C-Suite:
Not showing up for your meetings
Just ignoring you altogether
No longer responding to your emails
As a key account manager, you need to be sure you have the right levels of engagement. If you don't have the C-Suite aware of and involved with what you're doing, you are putting your account at risk.
Key issue #4 – You're not building account plans
If you don't have any visibility, a strategy, or a way of measuring progress, you're doing the customer a huge disservice. This makes it more difficult to help the customer meet their goals and address the issues they intended to resolve by buying your product or service. And it makes it more difficult to show the customer the value that's necessary for long-term success. This also puts your account at risk.
Key issue #5 – You're experiencing low growth
When account growth is low or diminished, your account isn't seeing enough value and may have already started to churn. If they haven't already started using a competitor, they are likely actively considering it.
So, if you have any or all these attributes, chances are your customer is actually the one in the driver's seat, controlling the relationship. This prevents you from taking full advantage of all the opportunities in the account. And you are absorbing a lot of risk in the business.
Why KAM matters
These statistics and issues paint a picture that makes key account managers and business leaders take pause. But it doesn't have to be this way. We can turn this around by building the strongest, longest lasting, and most profitable relationships with our customers by putting our customers first. That's why KAM matters. And without a KAM program, you're at risk to lose many of your key customers.
It's not too late
Your job as a KAM is to minimize risk and maximize revenue potential. This is essential to your success and the long-term success of your business. You can do this by following a structured process like Our KAM Process. Establishing and following a KAM approach helps elevate you to trusted advisor status from just another vendor and leads to strong, profitable, long-term relationships with your key accounts.

Reduce churn and boost profitability by establishing and following a KAM approach. Register for KAMGenius Plus, the only online video course taught by KAM experts in easy-to-consume bite-sized videos full of actionable tips plus 5 live sessions and certification.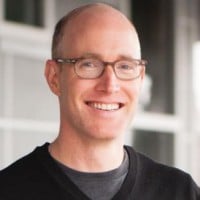 CEO at
Kapta
Alex Raymond is the CEO of Kapta.