Today at Dreamforce, we announced that our SaaS platform designed to help Key Account Managers retain and grow their high-value customer accounts now seamlessly integrates with Salesforce.com. This integration allows Kapta users to pull Salesforce customer account information into Kapta, and see Salesforce revenue tracking inside their Kapta dashboard.
Developed for Account Managers who manage high-value customers, our real-time reporting, workflow and collaboration tools meet the unique demands of high-touch accounts, and the Kapta platform establishes consistent processes and best practices that help Account Managers build mutually beneficial, win-win relationships with their customers.
"Losing a top account is devastating to an organization, so key account managers must systematically meet customer expectations while cementing solid relationships," says Ed Powers, Principal at Service Excellence Partners. "Kapta ensures a good process, helps reduce dropped balls and provides clearer visibility into an account, reducing the chance of being blindsided by a customer that doesn't renew. Salesforce is the market leader for sales tracking and forecasting, so it's exciting to see Kapta innovate strategic account management practices using such a popular platform."
There are few software solutions to manage complex, high-value customer accounts. Our integration with Salesforce makes it easy to pull in all customer details held Salesforce – eliminating the need for any double entry. Now Kapta users can easily access all customer information from a single location.
"Many Account Managers rely on their own ad hoc process of CRM tools, spreadsheets, planning documents and project management tools, which is inefficient and " says Kapta CEO Alex Raymond. "Kapta brings all customer data together to provide a single source of truth."
Kapta helps Account Managers become trusted advisors who are indispensable to their customers. It allows them to collaborate with their customer to define goals and milestones, and includes real-time account health dashboards, customer organization maps and interactive customer reports. Watch a short demo, then contact us to learn more or start a free trial.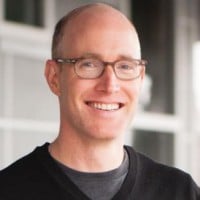 CEO at
Kapta
Alex Raymond is the CEO of Kapta.