Key Account Management (KAM) often gets lumped in with regular account management activities, but the truth is that the differences between the two are vast. The average customer and the strategically valuable customer have entirely different needs, expectations, and priorities. As a result, it is paramount to invest special time, effort and attention into growing and retaining key account relationships.
These key accounts are looking for someone to partner with their business and know the ins and outs intimately. They want a strategic partner that adds value to their business.
Here are five differences between key account management and the traditional sales relationship:
Expectations: The most notable difference between KAM and regular account management is that those who fall into the "key account" category generally have higher expectations. When a customer spends a substantial amount of money with a company, they expect to receive more attention and to have priority access to people within the company. Sales relationships that don't fall into this category are more transactional. There typically is not a high level of interaction between the customer and account manager between transactions, and the customer usually doesn't expect there to be.
Long-Term Vision: Key account managers recognize the benefits of a long-term relationship are more important than getting the highest dollar amount for the immediate sale. As such, key accounts require a more strategic approach. The typical sales relationship, on the other hand, is focused on short-term, high-dollar transactions.
Competition:

Key account managers are focused on protecting the revenue from and relationships with high-value accounts. Therefore, special consideration is taken to protect key customers from the competition. Key account managers invest a significant amount of time into building these relationships, keeping key accounts happy, and ensuring the service and pricing exceeds customers' expectations.

Loyalty: The loss of even a single key account can be disastrous for a company. This is why loyalty is a key focus in key account management. Because a long-term relationship is the goal, key account managers go out of their way to establish trust and build loyalty with their customers.
Proactive Planning:

Key account management involves planning ahead for the future and meeting regularly with customers—not just at the time of a sale or transaction. It is a forward-thinking, customer-centric approach that fosters more strategic and hands-on relationships. Attempts are made to share industry-specific information and new developments as often as possible, and key account managers spend a lot of time developing long-term strategies to support their customers' success.
Key account management aims to work with an entire business and not a specific person. It seeks to understand the strategic goals of the organization and provide solutions, as opposed to simply selling a self-service product.
Not everyone can be successful as a key account manager. Just because you can sell, does not mean that you can forge and maintain relationships that are strategic in nature. In order to be successful in managing key accounts, you should possess the following four qualities:
Be able to manage customer relations while identifying opportunities.

Have the ability to convert opportunities into orders. You must be an excellent negotiator with above average selling skills.

Be able to successfully demonstrate the value of your services.

Have the skill to manage cross-functional teams and interact with all levels of management within the company. This requires good social interaction skills, presentation skills, and excellent relational skills.
In regards to these accounts, there is a set of questions that should be ongoing in the mind of the key account manager including:
What should our long-term goals be for this account?

Are we demonstrating the value that they have come to expect?

What changes should we make in the next year to improve this relationship?

Are we embedded deep enough in this account? If not, what resources do we need in order to grow?
The approach of key account management is strategic and purposeful. It recognizes that a select few make up the majority of your business and that proper nurturing of these relationships leads to higher success. Typical account management strategies simply won't suffice when handling key account, and it's important to understand the differences.
Curious to see how you can take your Key Account Management skills to the next level? Download this helpful ebook on how to create powerful engagement plans for your key accounts or sign up for a demo of Kapta.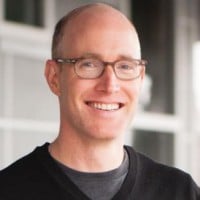 CEO at
Kapta
Alex Raymond is the CEO of Kapta.