You need to know your customers. But you can't read their minds. So how do you learn more about the people you serve?
You can always ask them. (And you should.) You can also mine insights from your own team. A customer insights workshop is an engaging way to learn what there is to know about your customers from the people in your organization who work with them all the time—and rally your team around a customer-centric approach.
Just remember 3 keys to running a great customer insights workshop:
Get the right people at the table: Make sure to include customer-facing teams from across the organization, as well as leadership and marketing teams.
Set the right tone: Remember, your customers are people. Consider their emotional needs as well as their functional needs.
Make the most of your time together: Focus on learning from different contributors, discussing key points, and gaining alignment around customer needs so you can re-infuse your organization with a customer-centric purpose.
In this post, we'll dive deeper into best practices—as well as exercises and output—for running a great customer insights workshop.
Best Practices
1) Get the right people at the table.
The goal is to turn customer insights into a customer-centric strategy (whether that's marketing, operations, or account planning), but that doesn't mean you only need one group in the room. It's critical to have people there who interact directly with customers all the time. This is especially true in large organizations, where operational silos tend to diminish the customer voice in certain circles. So ask yourself: Who interacts directly with customers? Key account managers (or client service leaders) are important participants, as are customer service/success teams if you have them.
2) Set the right tone.
Before you dive into "who are my customers and what do they want?," it's important to make sure you're thinking about them not just as clients, but as human beings. Too often, we conflate professionalism with a loss of personhood—but your customers don't check their humanity at the office door. So don't just consider their functional needs; dive deeper into their emotional needs. For example, they will always need their B2B partners to deliver timely, accurate, value-added work. But what else? They probably also need to look good to their leadership and colleagues. They need to feel like somebody sympathizes with their day-to-day frustrations. In short, they need what all humans need: They need to feel heard, seen, valued, and successful.
3) Make the most of your time together.
The highest and best use of a workshop like this is two-fold: (a) to learn about your customers from the people who interact with them everyday; and (b) to re-invigorate disparate teams around a shared purpose: Customer centricity in everything you do. Make sure everyone has a chance to participate. Pursue and facilitate discussion. But don't try to wordsmith now; let people know you can take the output and turn it into recommendations on the backend.
Tools
Here are a few ways to frame questions in order to get ideas flowing:
Day in the life: What does your customer's day-to-day job look like? What are they responsible for? Who reports to them, and who is their boss? This is a great warm up since it tends to be pretty easy to answer.
Goals: What are they trying to achieve, both personally and professionally? What is their organization trying to achieve? How does their daily work life contribute to the bigger picture goals around them?
Gains and pains: When working with a B2B partner, what makes them look good? What makes their life easier? In contrast, what drives them nuts? What are the dealbreakers?
Value add: Once you've painted a portrait of your customer—their job, their goals, their gains and pains—ask yourself how you as an organization are set up to deliver on a customer-centric promise. How do you:

Save time, money, or effort?
Do something they're looking for?
Help them sleep at night?
Fulfill their aspirations?
Output
Once you've completed the workshop, it's time to turn your insights into action. What did you learn about your customers? How can you better address both their immediate functional needs and their long-term goals and aspirations?
The best way to upsell your customers is to proactively raise new ideas grounded in a comprehensive understanding of who they are. When your ideas are relevant and resonant, you create a platform to introduce innovation—and bigger deals.
Conclusion
We are strong advocates for regular VOC work, i.e checking directly with your customers to stay current on their needs, expectations, and satisfaction. But people don't always vocalize their aspirations. They might not say out loud, "you need to make me look good to my colleagues." So in addition to VOC work, mining customer insights from the people in your organization who know the customers best is a great way to unearth deeper needs, bigger strategic goals, and hidden pain points. Armed with this insight, you can make an action plan to grow the business in a truly customer-centric way. To see how Kapta can add structure and support to this process, schedule a personal demo today.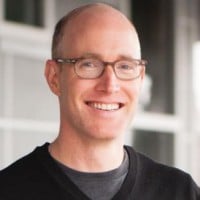 CEO at
Kapta
Alex Raymond is the CEO of Kapta.