One of the best ways to improve your skills as a Key Account Manager is by following the top experts in your industry. The knowledge and resources they share can be an invaluable asset and keep you on top of the latest trends in Customer Success.
Your role of customer success is critical to the growth of your company. The better you get at ensuring your customers love your product, use it to its fullest potential, and benefit from it, the more your company succeeds in retaining lifelong customers of your brand. You can get there more quickly by following the blog and social media content of thought leaders and influencers in the key account and customer success industries.
Wondering where to look first? Here are 15 of the best customer success writers to follow on Twitter. Learn from the best and discover what's working now to enrich customers' experiences and strengthen the ties between customers and brands.
Lincoln Murphy – Founder of Sixteen Ventures
Lincoln shares growth and Customer Success strategies regularly. Over 400 SaaS companies have accelerated their growth due to his expertise in customer acquisition, retention, account expansion, and advocacy.
Jaime Stein – Customer Success Executive at Hootsuite
Employed by one of the most popular social media management companies, Jaime builds relationships with influential organizations to help strengthen their social media campaigns and reach targeted audiences.
Perry Monaco – Customer Success Manager at LinkedIn
In addition to managing a team of CS Managers, Perry also shares content via talks on Customer Success and social media marketing. Follow him to check out his next engagement!
Tomasz Tunguz – Venture capitalist at Redpoint Ventures
Tom is a true believer and enthusiast of Customer Success. He shares how it's a key element to every SaaS startup's growth in a brilliant blog post here.
Ellie Wilkinson – Sr. Customer Success Team Manager at Moz
Ellie is a master at cultivating customer relationships with Moz through proactive outreach, personalized trainings, and providing relevant resources to complement the customer's journey.
Todd Sheive – Sr. Customer Success Manager at Adobe
At Adobe, Todd works with clients to understand their omni-channel marketing goals while offering solutions and strategies to help them achieve real success.
Margot da Cunha – Customer Success Manager at Wistia
As a content marketing and Customer Success Specialist, Margot is super qualified in this area, consistently sharing useful articles that CS managers can glean helpful tips from.
Lou Sturm – Manager of Customer Engagement at Unbounce
Once holding the role of Manager of Customer Success with Unbounce, Lou has immense experience in helping customers succeed in their journey.
David Light – Customer Success Manager at Autodesk
David works with prominent clients at Autodesk to identify business challenges, share strategic implementation plans, offer technology solutions, and help with account development.
Petr Pinkas – Customer Success at Feedly
Working for one of the best content curation platforms on the web, Petr shares a plethora of amazing articles in the area of Content Success. His Twitter feed can be your one-stop source for obtaining the freshest content available in this space.
Tia Fomenoff – Customer Success & Social Media Specialist
Her previous experience as a Customer Success Manager for Buffer and Unbounce makes Tia a resourceful gal that Customer Success managers should follow.
Dana Niv – Customer Success Manager at Oktopost
Dana writes marketing and Customer Success posts for Oktopost's blog, mainly targeting B2B brands.
Ed Powers – Founder of SE Partners
Ed is a self-confessed "process geek" and runs a Customer Success consulting company based in Colorado.
Carolyn Kopprasch – Chief Happiness Officer at Buffer
Carolyn leads the charge for the Customer Success team at Buffer. She offers her thoughts and experiences through content on her personal blog.
Mike Ewing – Customer Success Strategy & Operations Manager at HubSpot
Check out Mike's Twitter feed and you will find golden resources for Customer Success managers to utilize. He also delivers amazing content on his personal blog for eCommerce professionals to improve their strategy and results.
So there you have it; 15 Customer Success writers to follow on Twitter to build your network and resource base. What Customer Success writers do you follow that aren't listed? We'd love to hear about them. Drop their name and Twitter handle in the comments below!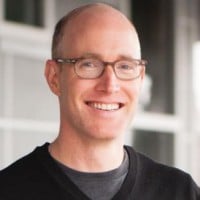 CEO at
Kapta
Alex Raymond is the CEO of Kapta.