Customer Success for Non-SaaS Companies: 3 Big Reasons to Hop on Board
in Customer Success
/
Did you know that by 2020, customer experience will overtake price and product as the key brand differentiator? Because search capabilities and social media have made today's consumers more informed and educated about their options than ever before, it is imperative that businesses focus on more than just delivering customer service or support.
SaaS companies have realized this truth and are embracing Customer Success as a way to engage and connect with their clients and to ensure that clients excel alongside their brands. Strong success programs are helping to reduce churn rates, grow revenue, and build customer loyalty.
These same tactics can be used by any company. Every B2B company should begin leveraging Customer Success for sustained business growth.
The Difference Between Customer Service and Customer Success
Non-SaaS companies focus on providing excellent customer service or support in response to a problem the customer is experiencing. This is a reactive approach. Customer Success, on the other hand, is a proactive approach. Customer Success goes beyond solving problems—the goal here is to help ensure each customer not only understands the product they're buying, but also achieves the results they're hoping for.
Notice the difference? When this is carried out correctly, customers will enjoy their experience with your brand and will happily tell others.
There are some key reasons why non-SaaS companies should create Customer Success programs to engage their customers and help them generate results.
Improves Customer Loyalty
When you take the time to prepare your customers with conversations and content geared to their success, they will love you for it. According to Capterra, "You're 14 times more likely to sell to an existing happy customer than sell to a new customer." Customer Success significantly increases loyalty as you develop real relationships that breed trust and faith in your brand.
Additionally, when your company delivers on its marketing promises and truly understands what success means to your customers, those customers often respond by promoting you to their social networks via Facebook, Twitter, Google+, and word of mouth. They become advocates of your brand, helping to generate new business for you.
Saves You Money and Grows Revenue
Acquiring a new customer is anywhere from five to 25 times more expensive than retaining an existing one. Plus, every sale to an existing customer is less expensive than the previous one, meaning more profit to your business.
Repeat clients also tend to spend more money with your company, adding products and services over time to further meet their needs. Fifty percent of consumers use a company more frequently after a positive customer experience and 86% are actually willing to pay up to 25% more. Creating these positive experiences is at the heart of a great Customer Success program.
Boosts Your Customer Acquisition Strategy
A successful customer acquisition plan includes attracting ideal prospects to your company, converting these leads into buying customers, and finally, delighting your customers so they become loyal, raving fans of your brand.
If you neglect the delight phase of customer acquisition, you won't reap all the benefits this strategy has to offer. Wowing your customers bolsters your marketing impact. By proactively engaging with your customers, understanding what their common issues are, and being keenly aware of your customers' goals, you can publish relevant content that continues to offer solutions but also meets the subtler demands of your target audience.
Lincoln Murphy, founder of Sixteen Ventures and advocate of Customer Success, states:
"Customer Success is about more than delivering service or support. It's about having real-time visibility into the issues customers are facing and finding smarter ways to manage those issues."
Customer Success is not exclusive to SaaS companies. Begin implementing a Customer Success program to position your business for long-term growth, and you will see your own success increase as you add value for your customers.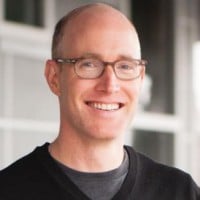 CEO at
Kapta
Alex Raymond is the CEO of Kapta.