When it comes to your B2B business, you surely know how important Key Account Management (KAM) can be for your bottom line. However, what you may not have realized is that KAM is also a highly symbiotic process. If you've considered a customer success plan as a partial strategy in retaining and growing your high value accounts, then you know the success of your buyers is as important as your own. Yet, from an organizational standpoint, you may not see the full picture of how this benefits you and your company.
With Key Account Management software, it's possible to make this process easier. You can stay on top of the key areas you need to nurture between you and your clients to create a better overall customer relationship.
It's only been in recent years that B2B companies have started improving those relationships with buyers. The B2B industry finally evolved to understand how nurturing the most crucial 20% of existing customers can retain valuable buyers into the long-term future.
Once a customer finds success using your products, you set in motion a golden achievement in buyer relations. What processes can you use, though, to get there? As part of that symbiosis, each side gives back to the other through account management software using comprehensive, communicative features.
Leading Your Buyers to Success
As part of that give and take process, you need to advise and lead your buyers toward their own successes. You can do this by determining what their goals are and what products they need in order to grow and achieve greater sales success. Considering they could choose between perhaps hundreds of other companies and account managers, selling the same products you do, how can you make your products and account management services stand out?
Key Account Management software helps you track the goals of your most valuable customers through real-time metrics. What they buy from you and the content they most gravitate to on your site can help create a targeted way to analyze goals and understand the needs of your customers.
Even more so, having direct communication with individual customers allows you to communicate with them more easily about their goals. Engaging with them personally helps you find out what their pain points are and how you can solve them with a particular product or service.
Cultivating Trust
Business 2 Community cites the cultivation of a trusting relationship as a major part of customer success and satisfaction. You do this by creating and marketing content that is a relevant and useful to your customers. You can even test responses with real-time metrics in your account management software. By understanding exactly what your valuable customers want to read or see and then targeting content toward them, you'll begin establishing a greater level of trust.
Once they understand that you understand them, a strong sense of trust develops. They know you have reliable industry expertise and know exactly what buyers need to solve their most serious business problems.
Becoming an Advocate for Your Customer
You've likely heard of customers becoming brand advocates to promote companies on social media, in the press or online. In the B2B industry, a good customer success plan has you becoming an advocate for the customer. This happens when the customer experiences a sales success using your products or services.
When that customer goes to their superiors to show the products used to gain this success, you can step in as an advocate to show you were responsible. As a form of celebrating the success of your customers, you may have a request to talk directly to a customer's boss about how you helped the sales process along.
If you have a contract in place, establishing your advocacy for your buyers can make contract renewals take place faster and without hesitation.
To learn about Kapta's Key Account Management software, request a demo today. We'll show you how it can help provide proactive solutions for organizing customer success plans.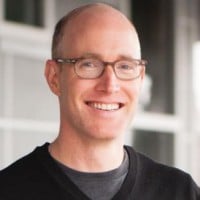 CEO at
Kapta
Alex Raymond is the CEO of Kapta.