8 Customer Success Blogs Every Key Account Manager Should Read
in Customer Success
/
Customer Success is one of the biggest buzzwords floating around the B2B SaaS space today. Yet, it's easily one of the most important elements to the growth of your company. Ensuring that your customers achieve their desired outcome using your product is at the core of Customer Success. When customers succeed as a result of the services and products you provide, they'll continue to be long-time, loyal fans of your brand.
As a key account manager, it's vital that you engage in Customer Success content that is insightful, valuable, and relevant, giving you that competitive edge to deliver amazing service to your clients. Regularly indulging in rich, high-quality blog content keeps you sharp and current on the latest trends that are transforming the way businesses handle Customer Success.
Here are eight Customer Success blogs every key account manager should read to stay on the cutting edge of their business.
CX Journey is the blog of Annette Franz, a customer experience consultant and major thought leader in the world of Customer Success. On her blog, Franz provides some incredible insights into how Customer Success professionals can better serve their customers and constantly improve their experiences.
The personal blog of David Skok, a five-time entrepreneur turned VC, forEntrepreneurs shares in-depth, tactical advice on the key issues startup founders and their teams face in building and growing a successful company. Customer Success is a vital component to startup success so you will find analytical blog posts about the ins and outs of customer acquisition and metrics to help bolster your brand.
The Chief Customer Officer (CCO) Council grew from a need to provide CCOs with the information, resources, and support to help them succeed. However, even if you aren't a CCO, or don't even have a CCO at your company, there is still plenty of valuable information to be found on this blog. Curtis Bingham, the Council's founder and executive director, is a true thought leader in the industry and someone with a lot of insight to share.
Lincoln Murphy, who says, "I think about SaaS Growth and Customer Success way more than you," delivers stellar content on Customer Success, thought leadership, growth strategies. Anything relevant to this topic, you'll find it here!
Listed on Forbes as one of the Top 100 Blogs for Entrepreneurs, SaaStr initially began as a way to share Jason M. Lemkin's strategies for going from $0 to $100M in ARR using a blog, along with answering some questions on Quora. This platform has become one of the largest communities of SaaS founders and entrepreneurs, with over 3 million views per month and 25 million+ views on Quora. Lemkin's straightforward advice and the lessons he has learned from his past startups have proven invaluable to anyone in the SaaS industry. It is indeed an awesome blog to learn more about Customer Success and other topics relevant to startups and SaaS businesses.
Kissmetrics is a SaaS company-focused blog allowing you to optimize your marketing based on metrics. Although this blog centers on delivering insights and interactions to turn visitors into customers, the primary objective of their blog is for companies to learn more about their customers, their goals, and what they're interested in, in order to reduce churn and boost engagement.
You'll discover an abundance of resources on digital marketing, including social media and B2B tactics like using infographics, guides, webinars, and more.
A partner at Redpoint Ventures, a VC firm that invests in startups, Tomasz Tunguz publishes daily, data-driven blog content, many including detailed graphs to explain and analyze sales concepts. His focus is on vital metrics for growth. Although he writes on several different topics surrounding a startup SaaS company, he firmly believes that Customer Success must be a core discipline of any SaaS startup from Day 1. You'll find content tailored to startups that discusses how to ensure Customer Success is a key element of the business model.
Of course we're going to put Kapta on the list! We have tons of great resources for Customer Success and Account Management professionals. From mapping voice of customer to building strategic plans to being more proactive with your customers, you will always find great insights here.
Are there any blogs that we missed that you consider your "go-to" source for Customer Success? Please share in the comments below. We welcome your feedback!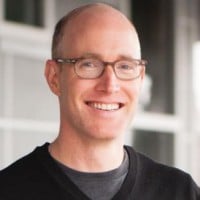 CEO at
Kapta
Alex Raymond is the CEO of Kapta.