Key Account Management (KAM) is a vital process in any medium or large organization that wants to stay competitive. This process helps not only retain the most important customers, but also encourages them to expand their accounts by working as strategic partners with the organization. The Key Account Manager is the one responsible for arranging and executing the best KAM strategies for their company.
What Does a Key Account Manager Do?
The most important customer accounts for a business are called the key accounts. Key Account Managers are responsible for creating strategic partnerships between their company and their major sales accounts. They should focus on helping the key accounts to succeed in their goals through retaining and expanding their current accounts with the company.
This position is not a glorified sales position. In fact, Key Account Managers do not do a lot of typical selling activities. They are more concerned with nurturing a profitable long-term relationship with key account customers that will be mutually beneficial. Success in this position revolves around both the key account customers and the company growing because of the partnership.
How Much Money Do Key Account Managers Make?
According to Payscale, the average compensation for a Key Account Manager position was $73,000 annually as of August 2017. This average won't necessarily represent the starting salary for Key Account Manager position, but does give a good indication of what to expect with the right skills and experience for the job. Averages may vary by industry and years of experience.
Typical Bonuses and Benefits
It's very common for Key Account Managers to get benefits with their position. Health insurance benefits are typical, including medical and dental insurance benefits. Bonuses area always specific to individual companies, though it is common for Key Account Managers to receive bonuses based on their performance or annual bonuses.
Do Key Account Managers Receive Commissions?
In some companies, the Key Account Managers are incentivized by receiving commissions based on the increase in revenue from a key account under their leadership. Commissions are usually added as a bonus for a lower salary manager, and are not typically high for those with an already high salary. This is another area that is specific to each company, depending on how they have arranged payment and benefits for the position.
Skills and Experience Associated with Higher Pay
Both skills and experience can have a large impact on what a Key Account Manager is paid. With regards to experience, it's common for Key Account Managers to get incremental pay increases over their years if they are successful in the position. Whereas an entry level position may pay an average of around $63,000 annually, the same employee may earn upwards of $100,000 after 20 years in the position. Experience and time in the role have a generally positive impact on the employee's salary and benefits.
Acquiring and refining certain skills can help a Key Account Manager to earn more in their job. To negotiate a higher salary and earn more in their position, Key Account Managers should be able to demonstrate their skills in strategic thinking, influential communication, inspirational leadership, business development, and strategic sales.
These are skills that can only be shown through experience and a positive track record in areas where these skills would have been required. It's easier to show the relevant skills through a similar previous job or a few years of positive experience in a currently held position.
Strategic thinking and business development are both vital to how a Key Account Manager nurtures and grows the relationship between their own company and the key account's business. They must be able to think strategically about how to positively impact their customer and help them succeed without losing focus of their own goals of growing and expanding the account. At the same time, the focus must not be entirely on their own goals, or the customer may not be willing to enter a long-term partnership.
Influential communication and inspirational leadership are necessary to keep the many elements of human capital engaged in growing and building the partnership. KAM requires cooperation from all over both organizations involved, and it's the job of the Key Account Manager to convince those people to not only buy into the idea, but to actively encourage forward progress.
Strategic selling is one of the most important skills to understand. It's not the same as big sales to new accounts, but focuses more on how to tailor the company's products and services to match exactly what's needed by the customer. To sell strategically, the Key Account Manager must be able to sell their products and services seamlessly without having to pitch the idea. Strategic selling is about truly understanding the nuances of a customer's business and their needs, and fitting a product or service perfectly to fill in the gaps.
Potential Career Paths and Upward Movement
There is a lot of potential for upward movement from the Key Account Manager position in most organizations. This can lead to many other higher managerial positions within the sales, development, and account management departments.
Many Key Account Managers who perform well in their jobs will go on to be Regional Sales Managers. From this, it's possible to on to a number of other directorial positions, such as Sales Director, VP of Sales, or National Sales Manager in larger organizations. The other common upward path is the position of Business Development Manager, which can lead to becoming a Business Development Director or VP of Business Development.
Other pathways exist for career advancement. This is largely dependent on the size of the organization that the Key Account Manager joins. Larger organizations will have more potential for advancement because of the variety of positions above that department. Smaller organizations may have difficulty offering a variety of upward career paths for this position, which is something to consider before joining an organization. Career advancement options can affect how lucrative a job offer is.
Ready to learn more about being an Account Manager and take your Quarterly Business Reviews to the next level? Download our QBR ebook for more practical tips!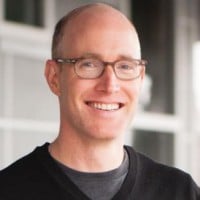 CEO at
Kapta
Alex Raymond is the CEO of Kapta.