When it comes to key account management (KAM), good account planning includes proper systems to promote communication, goal setting, and relationship management. Key accounts make up a bulk of many business's revenue and work orders, which is why a good KAM team invests the time necessary for great account planning and relationship building.
In order to really increase customer lifetime value (CLV) and keep your key accounts with you for the long term, key account managers need to make building and nurturing relationships the primary focus of their account planning strategy.
Streamline Communication
In order to begin looking at your key account relationships, you need to streamline communication. Chief among relationship ruiners, communication difficulties often arise between key account managers and the executives in charge of those accounts through confusion, misplaced (or lack of) communication, and multiple points of contact. A modern CRM (Customer Relationship Management) system with a focus on key account communication will help streamline communication between key account managers and their contacts.
Be Relationship-Focused
A crucial fact of KAM is that losing any one of your key accounts can significantly affect your company's profit margins. Because of the high consequence of losing these accounts, great account managers understand that their focus should be on the relationship between their key accounts and their company. Rather than focusing on the close or on contractual issues, they focus on customer service, maintaining high quality work orders, and meeting the customer's needs.
Build Trust
Issues in the business relationship are important, but need to be addressed in a system of trust and open communication. From the SOPs you implement for key account management to the CRM and account management software you use, great communication builds trust. With trust comes the opportunity to deal with potential problems as they arise and work on growing their business with yours. Rather than taking a reactive approach and constantly having to put out fires, focus on building systems of trust that are supported by great customer service and proactive strategies. Only once you've established a foundation of honest communication and trust should you focus on the breadwinning issues like closing better sales, getting great referrals to more key accounts, and contractual haggling.
Long-Term Strategic Planning
Great key account management requires strategic account planning. Strategic planning takes part in the larger business plan of the organization, but focuses on how each account can continue to be an integral part of the business into the future. Strategic account planning asks questions about what the shared values are between the organization and its key accounts, seeks to create better service, and takes a proactive approach to goal setting and troubleshooting. This process produces long-term goals and milestones that all parties embrace because they had a part in setting them.
Manage Details
Finally, with a business relationship built on trust and issues addressed strategically and proactively, be sure you are also managing the finer details. Good key account managers utilize the best of modern business management systems and communication/account software to carefully ensure that each detail of the strategic plan matches communicated expectations.
Details that often derail even the best laid plans include who is the final decision maker on key accounts, how to communicate to them, or who are their gatekeepers. Whether it is looking at who needs communication, what needs said, or how the businesses are going to move forward in the future, the key account manager tracks and acts on the details. This will help create more trust, further your relationship, and clear the way for additional business with the key account in the future.
With proper operations policies and account management software, key account managers work with both their parent organization and their customers to create a collaborative process of planning built on trust. The operational and technological awareness of relationships drives positive growth in the key accounts that a company cannot do without.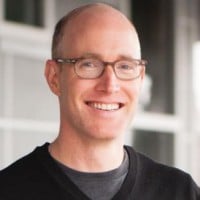 CEO at
Kapta
Alex Raymond is the CEO of Kapta.