Being a Key Account Manager (KAM) involves a lot of proactive planning. You can't rely on key accounts to 'work themselves out' or assume that only reactive responses are sufficient for your clients. As a KAM, it is your job to increase the value of your company services for each key client by going above and beyond friendly customer service. While you may think if a client wants something they will ask, the reality is most clients don't know what the ideal service configuration or joint effort looks like. And really, it's not their job to find out– it's yours. To become a truly superb key account manager, you must go out of your way to do something special for clients that will drastically improve their appreciation of your services, and improve their relationship with your company. While every key client is unique, here are a few ideas to get you started on active account planning:
1. Package Customization
What exactly does your business offer to key accounts that could be enhanced? Depending on your company, this could be anything from manufacturing supplies to SaaS. However, the exact details don't matter as much as the benefit a new package might provide to a client. Ask yourself how each key client gains value from your services, and how you can boost that value by designing a more customized package deal that encompasses a win-win trade of values for services. When ready to present the package, be prepared to negotiate. There is a good chance that your innovation will inspire the client to think more proactively for themselves and make new requests. This is a sign that you're on the right track, and a good opportunity to learn what matters most to your clients.
2. Paired Marketing Campaigns
Every company has a marketing budget used to raise awareness and encourage sales by constantly launching campaigns through physical, digital, and social media. One great way to build a strong relationship between companies is to share resources in a way that saves money for both parties. If you truly consider a key account as a business partner, then you both have a lot to gain from shared marketing campaigns. Splitting a marketing budget on clever collaborative efforts is a great way to build trust. Don't be shy about asking for advice from the marketing department regarding campaign ideas, or taking a particularly talented marketer with you to the proposal meeting.
3. Thank You Events
If your client is already happy with their personalized service and current involvement level, maintaining the status-quo doesn't equate to passive account management. You can still show your key accounts how much they matter to you with periodic gestures of appreciation. Thank you events can vary between one-on-one private soirees for each client, or a big annual 'we love our clients' bash during an otherwise quiet part of the year. Celebratory appreciation is a great way to show your clients you care without the pressure of any service changes. These gatherings also provide a great opportunity to ask "How are we doing?" in a casual setting to a wide range of representatives from partner companies. This plan can build relationships with your clients, provide insights into what to try next, and create a fun and positive atmosphere for everyone involved.
When making plans for key accounts, remember that there are hundreds of ways to increase client satisfaction, boost the benefits offered, and build a stronger relationship with every key account you manage. In each situation, a mutually beneficial plan can be formed that delights the customer and ensures that both your company and theirs are better off than when you started. Use your creativity, industry knowledge, and understanding of your clients to develop the perfect proactive account planning tactics for everyone.
Curious to see how you can take your Key Account Management skills to the next level? Download this helpful ebook on how to create powerful engagement plans for your key accounts or sign up for a demo of Kapta.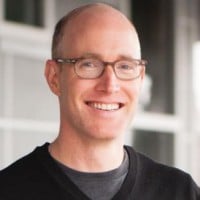 CEO at
Kapta
Alex Raymond is the CEO of Kapta.