The best endorsements come from your existing customers. What are the best ways to encourage your top-tier accounts to refer new business to your firm? One approach is to implement incentive packages that reward Key Accounts when their referral lands you a new client. Packages that include commissions or discounts granted for new contracts are great, but the best endorsements come from collaborating with your clients to increase their own visibility in new markets.
Co-Branding
Do you remember when Ford Motor Company came out with Eddie Bauer Edition trucks? How about when Betty Crocker cake mixes came with tiny cans of Hershey's Syrup? These are just two examples of successful co-branding. When these companies joined forces in marketing and advertising their products, it bolstered awareness and credibility of both brands.
Perhaps your products aren't as seductive as chocolate or fine leather car seats, but effective co-branding works for many industries with a bit of creativity.
Are you an insurance underwriter seeking new markets? Is one of your key clients a sporting goods manufacturer? An example of co-branding might be joint sponsorship of a large competitive event that is well covered by the media. Two very different companies can find ways to help each other in reaching a broader audience.
Cross-Marketing
Imagine you're a polymer supplier looking to expand your reach. Another tactic is to share marketing efforts with a client that creates high-caliber products featuring your materials. Here's an example of how this might work using a scenario in which you represent a polymer company:
Ask the manufacturing firm that relies upon your materials to include your brand on their marketing collateral. "Our roto-molded kayaks are made with UV-resistant PlastiKewl™ polyethylene for a lifetime of fun in the sun!"
Develop a display package for them to take to their industry's trade shows. A display of your polyethylene beads with information celebrating how great they are helps to promote the integrity of your client's product, as well as open doors for your own.
Your marketing materials are designed to appeal to retail customers, but other companies may directly target CEOs or sales teams. These representatives will be made aware of your product at sporting goods expositions, retail outlets, and industry-specific trade shows.
Your company can reciprocate in exchange, exposing the manufacturer to new markets and elevating both of your brands. "BlueFin trusts PlastiKewl™ for their rugged kayaks, and so should you!" Arrange to share costs of promotional materials as appropriate, and bring your teams together to brainstorm ways to reach even more new markets. Remember to highlight those Key Accounts on your website, and call them out in your social media campaigns.
Strategic Partnership
Your clients likely have great ideas for products, services, or packages, but need a nudge to offer them for the pipeline. When interacting with your Key Account contacts, encourage them to get into the brainstorming mindset. Include members of your supply chain—or theirs—when appropriate, as well as the members of your R&D and marketing teams.
When your company is doing a CBA for new manufacturing equipment, solicit the opinions of your Key Clients. They'll appreciate that you value their input and may have suggestions that could improve your ability to meet their future needs.
Keep your current Key Accounts in mind when networking with other firms, and remember that referrals aren't always about making sales. When fostering an atmosphere of collaboration, you create a strategic partnership and strengthen personal connections for the future.
Curious to see how you can take your Key Account Management skills to the next level? Download this helpful ebook on how to create powerful engagement plans for your key accounts or sign up for a demo of Kapta.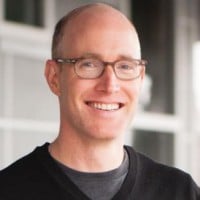 CEO at
Kapta
Alex Raymond is the CEO of Kapta.