Retaining clients requires more than good reactive support and strong products. It requires proactive account management, anticipating client needs, and constantly strengthening the relationship.
But without the data and technological resources to support those goals, you can't offer the top-tier service needed to make key account management successful. In a recent report from McKinsey, they underlined the importance of software, saying that " A winning KAM strategy today requires a sophisticated and mature digital experience combined with the human touch where needed."
Learn more about the tools and platform capabilities you need to support your KAM team.
Data Management
Data management is the process and workflows your organization uses to input, organize, and store data. Good data management practices make your data more secure while leaving it accessible and easy to use for authorized parties. This gives your organization the ability to find insights and identify sales opportunities in the data while minimizing your risk of data loss or theft.
Tools used in data management include a CRM, KAM software, the cloud or other server structures, and your cybersecurity tools.
What Pain Points Do Data Management Tools Address?
Focusing on data management can resolve these weaknesses or barriers in your company:
Silos: When teams input data into separate systems or don't have universal data entry practices, your other teams are cut off from the data. This can result in inconsistent messaging to the client, missed opportunities for upsells and cross-sells, and bad internal dynamics between different teams.
Delays: A modern data management platform can arrange information so it's easy to find and quickly communicated to anyone accessing an account. Updating your data management practices can help speed up transitions between sales stages, alert the right stakeholders of problems or opportunities, and update client profiles in real-time so there aren't bottlenecks in your workflows.
Lack of account health assessment: When client data is spread out across systems that don't talk to each other, the key account manager can't get the full picture of the account's experiences and needs. For example, an ongoing issue may be fully documented in a help ticket platform, but those details are invisible to the salesperson. An account manager may not know what promotions a client is receiving, what their level of satisfaction is, and other crucial details that let them make stronger strategic decisions.
It's important to look for key account management platforms that give you and your team members the flexibility to input and organize information from multiple sources. As a Director of Key Accounts, you also need to be able to generate reports, create holistic views that show trends across multiple accounts, and receive alerts when a key account's health is jeopardized.
If the platform is universally accessible, it can also help keep everyone informed in real-time and ensure everyone is operating from the same knowledge base.
Integration
Software integration is the ability of tools to speak to each other, share information, and trigger workflows so processes can be automated or streamlined.
What Pain Points Does Integration Address?
Prioritizing integration ensures that your team has fewer manual, time-intensive processes to manage. It also allows your team to offer more robust solutions and relationships. Some of the specific pain points this capability can address include:
Repetitive data entry: Because integrated tools can feed information to each other, your employees only need to enter information once for it to update across all systems.
Human error: Because integration cuts down on manual data entry from system to system, it also reduces the potential for human error, which could otherwise lead to incorrect product orders, contradictory information, or profiles that simply don't get updated.
Manual multi-step processes: Today's software platforms can handle complex workflows that have multiple steps across multiple platforms. Not only can they do so consistently and without missed steps, but they can do so nearly instantaneously. This makes your business stronger.
Overworked employees: When employees are bogged down by manual processes, they don't have time to focus on more creative projects and proactively maintaining good client relationships. Clearing up their workday allows for more strategic planning, faster client-facing communications, and more employee satisfaction.
Integration capabilities are especially important for companies with a lot of data in their sales pipeline. A CRM is primarily used to organize leads and convert them into new business, while a KAM platform allows key account managers to strategize and build relationships with key accounts.
These two platforms need to speak to each other so KAM teams can identify opportunities early on and add them to their pool of accounts. Revenue teams that primarily rely on the CRM also benefit from this integration so work is properly divided and they can monitor overall account health.
When the two systems communicate, you also don't have to worry about accounts slipping through the cracks if they're on the periphery of key account status or the relationship changes over time.
Organizational Hierarchy
Robust client management tools can also help maintain your organizational hierarchies. Licenses with different permissions grant different users the ability to view information, change information, and assign roles or tasks to team members.
Users all need universal access, but they also need managers and directors with the power to change the organizational structure, assign tasks, and break down potential communication barriers from the back end of the tool.
A strong organizational hierarchy addresses these two areas:
Fragmented Teams
Some organizations still need to have fragmented teams, either because the organization is so large that change takes time or because the data regulations surrounding your specific industry are narrow and everyone has specific restrictions for managing client support.
Your client's organization may also have fragmented teams. By maintaining an org chart, you can ensure all communications go to the right client representative for a strong relationship and order fulfillment.
Upsells
Org charts also play an important role in upswell opportunities. Your KAM team knows who to reach for approvals, who to work with to ensure a new order fulfills the client's needs and anyone else who should be involved in the process.
Empower Your KAM Team With the Right Account Management Tools
At Kapta, our KAM platform is built to integrate with your existing tools and give you complete control over your client data for fast communications and strong relationship management. Contact us today to learn more about our platform or browse our blog for KAM strategies and insights.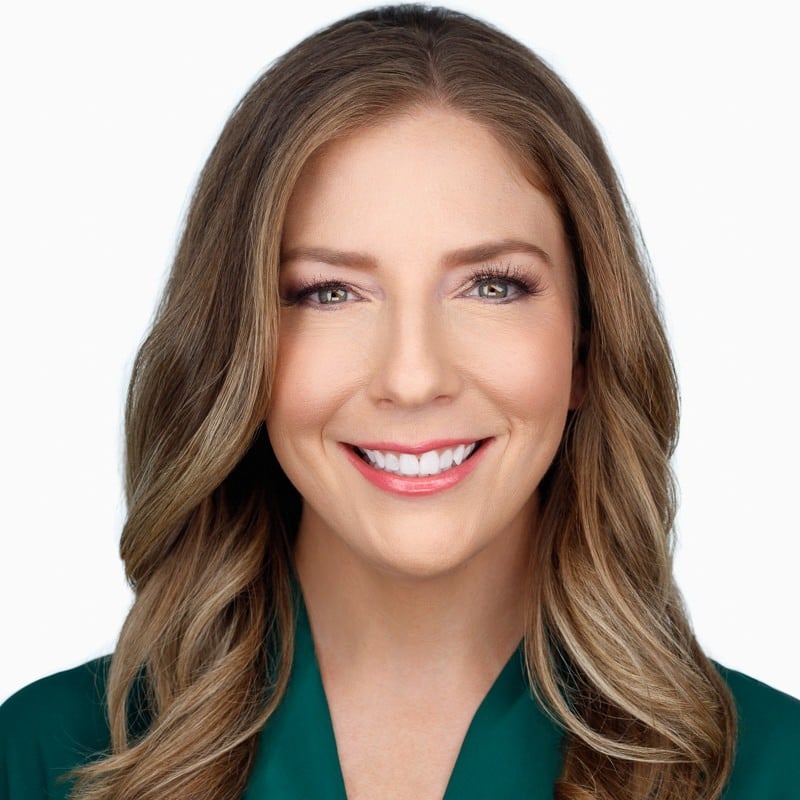 Senior Engagement Manager at
Kapta
Jennifer is a Senior Engagement Manager at Kapta