Relationships are the most important part of successful account management. However, if you take a look at where the average account manager spends their time, it doesn't reflect the same sentiment.
Many account managers have to spend far more time inputting data, searching for updates, and managing back-end complications than they get to spend strengthening client relationships or creating upsell opportunities.
According to LinkedIn, "71% of sales reps say they spend too much time on data entry," and that's just as true for account managers. So what is the secret to finding more time? Keep reading to learn more about the role automated account management is playing in freeing up hours of the workday for account managers and how this translates to stronger client relationships.
What Is Automated Account Management?
Account management is made up of several different types of tasks, from regularly reaching out to your points of contact to predicting their future needs and how they fit into your growing book of business. While some of these tasks require direct human attention, many are tedious, repetitive, and time-intensive. Automated account management takes on these tasks to streamline account management and allow managers to focus their time on more dynamic tasks.
For example, automated account management tools can:
Automatically generate reports that present basic or detailed overviews of account health
Prompt account managers to reach out at regular intervals or when there's a potential account status change
Handle the transfer of information or data across multiple different platforms. It can also keep all of the information in one centralized database while integrating with different platforms or views so the information accessed by all parties is consistent and updated in real-time
Manage automatable parts of a workflow for onboarding clients, completing new orders, and more
Generate key account management profile templates based on the software's best-fit guess for how a client's information should be organized
Automated account management isn't limited to taking on only these basic tasks that AMs don't have time for. It can also facilitate dynamic tasks by helping clients and account managers schedule appointments, pull up relevant information, and score renewing accounts to prioritize outreach.
The Benefits of Automated Account Management
Adding automation to the account management process doesn't replace account managers themselves. Instead, it operates as a virtual assistant that streamlines your team's processes, making AMs even more effective and profitable.
Some of the specific benefits of automated account management include:
Saving Time and Money
Automation can help AMs save hours inputting client information, copy-pasting new information across different CRMs and platforms, and manually checking on the progress of different orders and contracts. Whereas account managers utilizing automated account management systems can spend more time strategizing for their existing clients, securing new clients or upsells, and ensuring they proactively manage potential problems for their clients.
Automation also saves organizations time and money by increasing employee productivity without increasing their hours and overworking them. Automation also reduces the risk of data entry errors, delays in information updates, and other human errors that can negatively impact the swift delivery of services or overall customer experience.
Automation allows account managers and businesses to scale up and take on more business without feeling overwhelmed, allowing for higher profits and faster growth.
More Time for Personal Interaction
One of the most important aspects of excellent account management is being available for (and initiating) communications with clients. Reaching out to them to get feedback and stay in front of potential problems is essential for successful client retention and creating a good experience.
But when your team is bogged down by manual tasks that your clients can't see, they can often feel neglected and will likely turn to your competitors. The more time account managers can devote to personal interaction, the stronger the connection will grow and the healthier the client relationship will become.
Make Better Projections
Earlier, we briefly mentioned that automation gives account managers more time to focus on strategy. Just like having interactions with clients, devoting time to planning out interactions, determining client objectives, and creating plans for account growth is critical for long-term success.
The right account management automation tool gives your teams that time. It also facilitates strategic plans by giving your employees more control over the data and the analytics tools to make better projections.
Individual AMs can anticipate future client needs based on patterns of past behavior and trends in their orders. Department heads can also better predict if their team will meet revenue goals, what changes need to be made to reach the right growth metrics, and more.
When everyone is focused on day-to-day tasks that are urgent rather than important, there's no time to focus on projections, long-term growth, and success. With the right automation, you'll gain that critical time back.
Ease of Use
Account management automation tools can also make handling other work tools easier. For example, modern automated account management software will integrate with your organization's existing CRM, billing tools, and contact directory in marketing. This way, all of your employees can access up-to-date information without having to check through different sources, depending on a teammate, or worry they didn't receive an update.
One of the top concerns AMs have about implementing new software is the learning curve. However, many automated account management tools are easy to install, user-friendly, and have robust support so AMs can easily learn the software and quickly make the transition.
The Future of Automated Account Management
Workplaces in every industry are adopting automation — in both B2C and B2B markets. Automation allows work to be done faster and more accurately. At the same time, it frees account managers' time so they can focus on strategic planning, more customer contact, and creative, dynamic problems that would have otherwise been neglected or done haphazardly.
According to Forbes, "The demand for workflow automation processes is expected to spike to $26 billion by 2025, up from less than $5 billion in 2018." However, waiting for all of your competitors to adopt automation without making the transition yourself is a costly move and will put you behind the curve.
Take the opportunity now to test out account management automation and develop more modern workflows that address B2C and B2B demands for client contact and customer experience.
Choose Kapta to Help Move Your Account Management Into the Future
Kapta software is designed to support your key account managers in every step of account management. Our intuitive user interface makes it easy to assess client health, plan strategic moves, and stay up-to-date on each employee's book of business.
Contact us today to learn more about the automation elements our software offers and how it can help your company scale.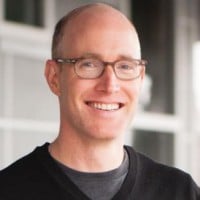 CEO at
Kapta
Alex Raymond is the CEO of Kapta.