The holiday season is in full swing and many customers are finalizing their year-end purchasing plans. Through proper planning, you can help ensure that your key accounts continue to receive the attention that they deserve during this busy time.
The best way to make sure that you keep your key accounts happy during the holiday season is to proactively notify them of your company's holiday schedule and any related changes that could affect their business.
Below are eight key account planning tips to help you end the calendar year with your customers on a positive note.
Advise your customers well in advance of your company's holiday schedule.
Over 90% of American companies close on Christmas and New Year's Day. A significant percentage of these companies plan to close on Christmas Eve and will not reopen until after January 1st. Do not let your key accounts find out by surprise that your company will be closed. Be proactive and notify them personally of your company's holiday schedule.
Encourage customers to beat the holiday rush.
The majority of American companies experience a mad rush of activity the week before Christmas. Some customers purchase at the end of the year because they have leftover funds in their budgets, while other customers place orders to take advantage of year-end tax advantages.
Educate your customers about the advantages of submitting their orders before the end of December. Shorter lead times for products and services should be at the top of this list of advantages.
Notify customers of any increase in charges for holiday work.
If your company is operating during the holidays, you need to notify your key accounts—in writing—of any additional fees that may apply. This should occur before you break for the holidays and again when customers finalize their orders.
Offer incentives for customers who place their orders before the holidays.
If your business is closed or operating with a skeleton crew between Christmas and the start of the New Year, then you are likely accustomed to the dip in sales that occurs during this period of time.
Key account managers can plan for this slow sales period by offering customer incentives to customers who confirm their orders before the holidays. Examples of effective incentives are time-sensitive discounts, complimentary add-on services, and free products.
Advise key accounts of any changes in pricing structure for the new fiscal year.
This is particularly important if your company is planning a price increase for the upcoming calendar year. Reach out to your customers as quickly as possible upon receiving the news of any changes, and provide a written copy of the new pricing schedule. Also, be sure to emphasize any positive changes, such as any price reductions that may apply or added perks that come with the price increase.
Express appreciation to loyal customers.
Key accounts are your company's lifeline to continued success. With 20% of customers producing 80% of revenue for most companies, you should regularly express your gratitude to your key accounts for their continued support. Holiday cards or year-end phone calls expressing your thanks are both cost-effective ways to show your gratitude to key accounts.
Do not forget to turn on your automatic replies.
The last thing to do before you break for the holidays is to adjust your email settings to automatically provide incoming requests with a notification that you will be out of the office. If you plan to have a skeleton crew of employees available to respond to emergencies, then you may wish to provide the appropriate contact information in your automatic reply.
Follow up in the new year when operations resume.
A great New Year's resolution for key account managers is to be more proactive in the upcoming year. A great way to start the year off on a proactive note is to contact each of your key accounts as soon as you return from the holidays. Let them know you are back to work and ready to help their organization prosper in the new year!
The holidays are a hectic time for everyone, but by taking the appropriate steps to proactively communicate with your key accounts, you will build stronger, more trusting relationships and ensure a smooth end-of-year transition.
Curious to see how you can take your Key Account Management skills to the next level? Download this helpful ebook on how to create powerful engagement plans for your key accounts or sign up for a demo of Kapta.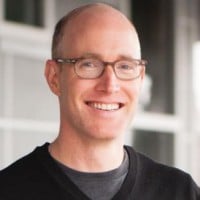 CEO at
Kapta
Alex Raymond is the CEO of Kapta.