Account Managers need a unique set of tools to provide the right level of service and proactive management to key accounts. While general customer accounts may make up the vast majority of your total accounts, your organization's key accounts can provide up to 33% of your organization's total sales revenue.
Along with holding a substantial portion of the revenue pipeline, key accounts may form a substantial block of your referrals, testimonials, and other elements essential to your organization's brand identity. To best hold onto these key accounts through a blend of excellent interactions and upsells at strategic moments, your key account managers need tools that are designed to enhance relationship building, not just streamline sales.
Learn more about the critical nature of the role, why your sales and revenue leaders should consider the needs of account managers, and how the right key account management software can make all the difference.
How Do KAMs Thrive?
It may be common wisdom to say sales is the most important part of your organization, but that's no longer the case. In reality, your key account managers make up the most important roles in your organization. They don't just generate new sales through upsells and cross-selling; they also retain customers, which leads to more profitable growth, stable and reliable cash flow, and a better reputation in your industry.
Shifts in how B2B organizations need to view their sales processes — such as building up post-purchase support and engagement so the sales cycle is more circular instead of truncated — demonstrate the growing value of trained account managers that build their book of business over time without dropping customers as soon as they sign a contract.
Some of the valuable skills that KAMs bring to your organization include:
Sales knowledge: Trained KAMs can sell existing customers and strong leads on core products, additional offerings, and higher volumes of goods or services over time.
People skills: Today, sales and long-term B2B customer relationships rely on positive interactions. While B2B customers may stick with a subpar service provider for a while because of long vendor processes, it's easier than ever to switch to a company that offers better support. When your AMs can understand clients' unique roles and needs, proactively resolve issues for seamless interactions, and stay on top of personalized details so the client contacts feel a connection, that leads to long-term retention.
Nurturing relationships: Beyond people skills, KAMs also need to take a systematic, long-term approach to nurturing relationships. This involves strategically scheduled touchpoints, ongoing account maintenance, and never letting customers feel ignored.
Listening skills: The best way to learn more about customer needs and experiences, whether through welcome calls or through analytic tools like a SWOT analysis or voice of customer conversation, is to listen instead of sell.
These skills are different from those of a typical salesperson, as key account management is all about the long-term relationship and helping customers achieve their own organization's goals, not just pushing for an individual sale.
Thriving KAMs can strengthen your organization by keeping existing clients with your company, retaining and growing customers, gaining a deep understanding of future customers, and building trust with customers so they always think positively of your brand.
Discover everything you need to know in your first 100 days as an Account Management Leader.
How Can You Best Support Your Key Account Manager?
Due to the fact that key account management is different from sales, they need different types of support than sales leaders may be used to providing. Remember: in today's markets, key account managers can generate up to 55% of new sales.
When this style of sales and customer support is such a profitable arm of your revenue team, it's too costly to have KAMs just make do with traditional sales resources. Instead, offer robust training opportunities, the right tech stack, and clear communication pathways.
Training: Your key account management team should always be fully updated on new product releases, product upgrades, and customization options. This allows KAMs to proactively determine which offerings may be a good fit for different key accounts. They can also have that knowledge top-of-mind for when clients discuss growth opportunities their current contracts won't cover. Good training also allows your KAMs to display more in-depth knowledge of products so they can troubleshoot, determine the fastest resolution to a problem, and help customers adapt your products to their unique needs.
Tech Stack: CRMs are today's default technology for tracking opportunities, customers, and past sales. But they don't provide the robust capabilities that KAMs need to see account status, key stakeholders in the account, the customer's org chart, and other strategic details. All of these details — along with automatic reminders, scheduling capabilities, and personalized dashboards —are critical, and the right software solution can make all the difference.
Communication: Key accounts change the structure of your sales team. There need to be clear communication pathways about how questions, complaints, and sales opportunities filter through a key account manager as the main point of contact so customers receive personalized attention. Also, key account managers need to know who to reach out to in other departments to quickly manage the needs of these clients.
How Does Kapta Support Key Account Managers?
At Kapta, our KAMGenius program includes a comprehensive set of training for key account managers. These educational resources offer actionable advice, robust processes, and new ways of thinking to create customer-centric experiences that benefit both you and your customers.
KAMGenius: 4 Stages
Our KAMGenius Key Account Management Program is built to help individual KAMs and growing KAM teams create a solid foundation for revenue and customer engagement. You can grow your skills from strategy to execution throughout these four stages:
1. The Fundamentals
In this foundational module, users will learn about the principles of excellent key account management and how to create a framework for continual improvement.
2. KAM Tools
Learners will gain a deeper knowledge of tools built for deepening customer relationships, including:
How to complete a strategic analysis
Options for more meaningful voice of customer interviews
Building personalized account plans
How to schedule, run, and analyze quarterly business reviews (QBRs)
3. Advanced Tips
In this advanced module, learners can see how to segment customers, understand customer dynamics, and analyze their portfolios for new growth opportunities. This leads to a deeper understanding of customer needs.
4. The Path Forward
This specialized module showcases how to use brain science to gain an even deeper understanding of customer needs over time and manage accounts for mutual benefit.
Kapta Helps Support and Align KAMs
In order to thrive, KAMs need specialized tools, training, and resources that help them proactively and strategically manage client accounts for optimal growth and retention. At Kapta, we provide comprehensive training in fundamentals and advanced approaches so your key account management team can grow over time.
Contact us today to learn more about the resources we offer, how you can integrate KAM roles into your existing organization, and how to adapt your revenue processes for a greater focus on retention.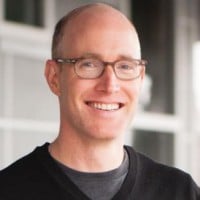 CEO at
Kapta
Alex Raymond is the CEO of Kapta.