Developing a strong key account management team can be a significant asset for your business. But strategic and key account management teams won't just emerge from your sales and AM department fully formed and ready to grow revenue or build multi-year client relationships. Instead, it requires a methodical approach, realistic goals, a customer-centric focus, and an evolving mindset. Ultimately, it requires proactive training. And most companies agree; according to statistics gathered by Global Partners Training, "61% of companies say, "training in strategic account management," can enable them to enjoy greater revenue, profit, and customer satisfaction."
With a proper focus on ongoing training, building consistent workflows, and creating methodical, deliberate processes, you can create a KAM process that's built for long-term success. Follow these steps throughout your first 100 days as a key account and strategic account management leader as you set up — or improve — your company's process.
What Is a KAM Process, and Why Is It Important?
At its heart, a KAM process is your personalized roadmap to success. It encompasses the workflow from stage to stage of the client relationship, how you and your AMs will prepare key account management strategies for each client, and proactive tactics for staying in front of problems before they even reach the client. A key account management plan is not a revenue plan or a list of cursory to-dos; instead, it's a detailed plan for how a key account manager will ensure a specific client or clients, in general, will succeed with their goals. This inherently requires a client-centric perspective, not a company-focused one, and that's a core feature of a mature key account management mindset.
Creating or refining your key account management process allows you and your team to:
Focus on relationships: With a detailed plan, you can proactive schedule communications, ensure clients feel listened to, create frequent occasions and interactions in which clients feel valued, and otherwise make room for the relationship, not just sales.
Understand the client: The KAM process should set out opportunities to research clients, learn new information about the client, and identify these four core motivations:

Current objectives
Pain points
Best use cases of your products and services for their needs
Future goals

Stay on Track: A plan full of sequential steps guides your KAMs' progress and workflows so they can stay on top of the relationship and you can easily monitor the progress on several accounts.
Have a deeper understanding of the client's organization: Traditional CRM-based plans focus on opportunities and closing transactions. The right software and KAM process focus more holistically on creating contacts, building out detailed client org charts, and maintaining visibility into who key decision-makers are.
With all of these benefits, creating a robust KAM process should be your top priority in the first 100 days of your leadership position. It yields immediate improvements in client relationships and gives KAMs and the leadership team a deeper understanding of key accounts.
How to Create a KAM Process
Follow this five-step process to start creating or refining your KAM processes to create the right workflow and norms for your department.
1. Look at Your Current Process (Or Lack Thereof)
Before you can start building, you need to look at what you have. Unless your KAM team is brand new, your organization may already have processes with a mixed bag of good and bad habits. As you begin, review the workflows and processes from a client-centric mindset. Which steps help strengthen the relationship? Which ones sacrifice long-term growth for short-term gain? Identify weak spots and areas that you can label as 'works in progress for close development.
However, this step shouldn't be completely negative. Identify — and loudly recognize — your team's successes and innovations. This starts the future changes on a good note and creates better relationships within your team. It also stops your team from being overwhelmed or frustrated by a wave of new changes.
2. Understand Your Customer
Now that you have a baseline understanding of what does and doesn't work within your existing processes, learn more about your clients to see how what's left fits well into their needs. At the start, you may realize that key account profiles don't have a lot of robust details or levels of understanding. That's a bad sign, but it's to be expected from systems that don't prioritize the client. For every client in their books of business, your key account managers need to learn:
The client's likes and dislikes
Their overall value to your organization (which may be financial — MRR, ARR, anticipated lifetime value, etc. — or more qualitative — their networking potential, their connection to your organization, etc.)
Behavior patterns
What they need from you and what their own clients need from them
Their objectives and where your organization can solve problems for them
As you amass this information, you can also refine your definition of what is and isn't a key account and where these accounts fall in terms of value to your organization.
3. Remember: The Relationship Is the Name of the Game
The foundational work is done, and now it's time to ramp up interactions and communications. Your KAMs should have enough contact with their clients to have a clear understanding of your organization's standing with the client. This includes being aware of and proactively addressing red flags, scouting for future opportunities that address the needs of their objectives, and their general history.
Both leadership and on-the-ground AMs need to have this instantaneous understanding of key accounts. Something like a health score can help everyone monitor key accounts, know which ones need more close attention, and more. Kapta's KAM software solution offers robust health scores based on detailed account details.
4. Create a Roadmap
You've looked at the past and present of each account. The next step is the future. Create a step-by-step roadmap of future interactions and to-dos for each account. This step can help KAMs know what to do next and have a followable workflow for keeping up with multiple accounts. This roadmap should include:
How and how often to monitor and address roadblocks
How to communicate and stay on top of clients' priorities
General check-ins and relationship-building tasks
5. Get to Work
The planning is done, and the KAM work is ready to begin. AMs can use their detailed workflows and roadmaps to complete critical tasks fully and on time. As work gets done, you and your team can monitor and measure success, resolve issues, and continue to optimize.
6. Focus on Communication
While this step is listed last, communication is a constant. Your KAMs should be communicating with you, other team members, and the contacts of each client organization.
Create Your KAM Process With Help From Kapta
The best workflows and roadmaps have the right software solutions to support those programs. At Kapta, we've created a key account management platform designed to help KAMs create strong client relationships and keep clients at the heart of business decisions and processes. Contact us today to learn more or to schedule a demo.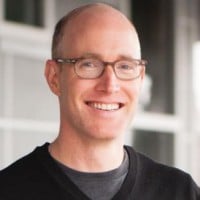 CEO at
Kapta
Alex Raymond is the CEO of Kapta.