It's been a long, weird year (and it's not over yet). We've all had to rethink our original plans (personal and professional), and while we at Kapta spend many days counting our blessings, we're feeling the disappointment this week: October 6-7 would have been our 3rd annual KAMCon. We're really missing the chance to engage, learn, share, and catch up with people in person.
We know we're not alone: Many businesses are missing out on the face time we all need. Many of us are making it work on video calls, but it's not quite the same.
So as we wait for a slow return to a new normal, what are some ways you can stay connected to customers, colleagues, and peers in this weird year?
Customers
Though it may seem harder than ever to stay connected to customers, it's never been more important. Across B2B sectors, organizations are being asked to take a long hard look at every line item in their budget—and you don't want to find yourself on the chopping block. Here are 3 ways to stay engaged:
Schedule small-group video calls. When you really need feedback and engagement from customers, consider presenting work in a series of smaller calls (4-5 people) rather than one large presentation to 5+ stakeholders. The fewer attendees on a video call, the more manageable it is to field questions, monitor engagement, read chat questions, and capture notes. Presenting to multiple small groups vs one large group presents scheduling and logistical challenges, so make sure to build that into your timeline.
Update your VOC and SWOT. Though it may be important for you to keep in touch with your customers, you have to make sure the connection is important for them, too. Updating the VOC or SWOT analysis for key accounts is a great way to learn more about their outlook for the coming months, while facilitating a 2-way, fully engaged conversation.
Explore online thought leadership. Not travelling to events may actually free up your budget for thought leadership. So get creative: Instead of presenting at a conference, can you organize a webinar or online panel? Can you create a series of "snackable" videos? How can you reroute the funds and energy you might have spent in other years creating excellent online content? Make sure to engage video and sound editors, as well as any other talent you need to make your online thought leadership stand out.
Colleagues
With many offices closed and retreats on hold, how do you continue to build team dynamics and culture remotely? Whatever you do, don't take for granted that your teams are functioning as they always do. Make time to check in.
Create a virtual water cooler. While you may be talking to colleagues constantly in video meetings, make sure you set aside time simply to connect as a team. Just keep in mind everyone has a bit of Zoom fatigue, so be discerning in how often you ask colleagues to connect.
Be mindful of employees' challenges. This is an extremely stressful year for many people. Your employees may be parents trying to facilitate online learning for their kids while also managing their own workload; they may be in a high-risk health category, dealing with the ongoing stress of navigating daily life safely. Make sure you have resources available to your employees, whether it's an EAP program, flexible hours, or other people-centered solutions to keep your staff feeling safe and supported.
Upgrade your tech stack. Upskill your base. For better or worse, 2020 is a time to make change. Maybe you've been holding off on introducing new tech skills or programs because you didn't want to interrupt the status quo—well, the status quo has officially been disrupted. Seize the day.
Peers
Industry events (like KAMCon!) are incredible opportunities to share emerging best practices, learn from peers, and generally enjoy time with like-minded people who are as deep in your industry as you are. How can we tide ourselves over until large events are happening again?
Look local. If you work remotely most of the time, now is a great time to take a closer look at what's happening in your own town or region. Connect (or reconnect) with local networks and set up a socially-distant outdoor coffee with someone you've been meaning to see in your own town. Again, be creative—this could be a great chance to step away from your screen and tap into what's happening right next door.
Read up. How often do we make a note to follow up on this or that article, only to get carried away by everyday work? Find a day you'd normally be travelling for work, block off the travel time, and use it to dig into 2-3 articles from thought leaders in your field. You may even find you're better prepared for a SWOT review with your customers or your own internal leadership.
Conclusion
Obviously, when we started planning KAMCon 2020, we had no idea how 2020 would unfold. We know we're not alone, and we'd love to hear how you're making it work in the meantime. To hear more about how we're spending our year, subscribe and stay in touch! Meantime, stay well and we'll hope to see you in person soon.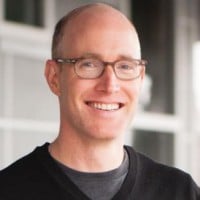 CEO at
Kapta
Alex Raymond is the CEO of Kapta.