How Healthy is my Account/likelihood of renewing? – You have to measure it to manage it. Get a dashboard in place to monitor KPIs that actually matter. Some Key KPIs that you should be tracking are you account health score, task efficiency, satisfaction, and growth against revenue goals. Your team should identify multiple account health indicators so you are able to track your progress towards your customer's goals. Identify at-risk accounts and avoid the possibility that the customer will not renew. Make sure you always know your customer satisfaction level, so you can make the necessary changes to keep your customers happy.
What are the Top 3 primary Goals for my customer? – Account Managers are flying blind when it comes to knowing their customer's goals and most often times fail to align their strategies with the expectations of their customers. Knowing your customer's specific needs will allow you to become a more efficient and proactive Account Manager. Make sure you determine the 3 primary goals for you customer and apply a repeatable process to fulfill those goals. A Joint Success Plan allows you to gather info around customer needs & business goals to better support their business and become an essential strategic partner.
Do I have a good means of communication and feedback loop for my customer? Communication is essential to becoming a trusted advisor, not just a vendor. Make sure to include feedback requests in all reports. Keep the lines of communication open and encourage feedback and collaboration often to eliminate misunderstandings. Practice proactive communication at every touch to stay on track. Verify that you have a channel that promotes richer communication.
Do I really know my customer's brand? – As an account manager, you need to be able to identify with their brand and understand their business as a whole; what direction do they want to go in? Who is their target market? What does their brand say about their identity? You need to know the history of the company, talk with people who use the product, read about the company in the press, analyze the brand's strengths and weaknesses, and pinpoint opportunities and threats. Understanding these aspects of their business builds trust and shows your commitment to helping your customer achieve their goals.
Have I identified my key accounts? 80 percent of revenue is generated by 20 percent of your customers. If you haven't already, identify your key accounts. These high-value accounts should have a special offer that differentiates them from the rest of your customer base. Start small; it is a lot easier to add customers to your key account program than it is to relegate them from it.
Measure. Collaborate. Get Aligned.
Kapta makes it easy for Account Managers to track what is important to their customers and align tasks with their customer's goals to ensure satisfaction. Account Managers are utilizing Kapta's real-time KPI dashboards to track account health and decrease churn. Watch a demo and contact us to join the next generation of Account Managers.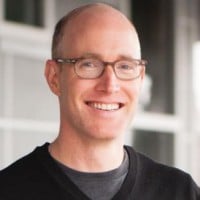 CEO at
Kapta
Alex Raymond is the CEO of Kapta.