Myth #1: A computer can do my job.
Reality: Account management is about the relationships you create and the trust that builds through those relationships. Most companies are trying to take account information and put it into a machine. Does an automated email really give the huge account the attention it deserves? Accounts aren't served by workflows or roadmaps, but by people talking to people.
Myth #2: They'll call me if there is an issue.
Reality: This is most definitely not the case. Your customer has just as much on their plate as you do, and it is necessary to give them timely updates on the status of their accounts. It is up to the account manager to notify the customer of any critical situations and provide an adequate solution. It is not the job of the customer to call and see if there is an issue, but that of the account manager to be proactive and call the customer. Check out our Cranky Customer Brain Decoder infographic to learn more about what your customer is actually implying when they call you with an issue.
Myth #3: They are a strategic customer for us, so we are a strategic vendor for them.
Reality: The relationship you have with your customer is not a bilateral commitment or agreement. Think of this relationship as a unilateral contract, where the account manager is the only person that has an obligation. If the account manager does not deliver, the contract will eventually expire and the customer will not renew their account. Just because they are a strategic account for you, doesn't make you special in their eyes. Let's face it, there are hundreds of other companies that do the same exact thing as you do, so search for the intangible asset that is going to set you apart.
Myth #4: My customer finds QBRs really valuable
Reality: QBRs are currently the main source of "strategic" conversations, but it takes hours to prepare for QBR, and they are very ineffective. The data in the QBR is not up to date, forecasting is ineffective and contains lots of uncertainty. The customer should have live access to the health of their account, not just four times a year. Transparency is the best medicine to build trust. QBRs do not allow for collaboration, and is a lagging indicator. Use a weekly automated report instead – that gives your customers the info they need in real time, so you can keep your QBRs more strategic.
Myth #5: Account management is an art, not a science.
Reality: The science behind the job is what allows you to enjoy the art. The theories, principles, mathematical modeling and statistical data allow you to execute more efficiently. Managing, like any other discipline, is an art because it has the ability to do things in the light of reality of the situation. The organized knowledge underlying the practice is a science. The science of account management provides certain general principles which can guide the managers in their professional effort. The science behind the art empowers you to tackle every situation in an effective manner.
Myth #6: If we were to meet our current commitments, the customer will renew.
Reality: The second you become complacent, you fail to grow. Today Key Account Managers of high-value accounts face ever-higher customer expectations. With growing expectations comes the need to over deliver. Yes, hitting current commitments is great, but the next step is asking, "what next?" Having this mentality will ensure that your customers are getting the attention and service that they deserve. It is important to understand the voice of the customer and the account growth plans, not just current commitments.
We've got your back. We appreciate the work account managers do and we know it is difficult to navigate and manage human relationships at scale, which is why we created Kapta. Schedule a time to check out a live demo, and learn how Kapta helps you grow your key account revenue.
Curious to see how you can take your Key Account Management skills to the next level? Download this helpful ebook on how to create powerful engagement plans for your key accounts or sign up for a demo of Kapta.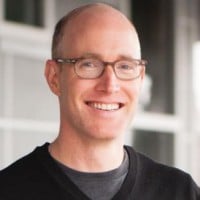 CEO at
Kapta
Alex Raymond is the CEO of Kapta.