Quarterbacks are the stars of the football team. The quarterback's purpose is to ensure the "play" succeeds. The entire sport, the whole team, and the fans measure success by how many points their team scores in every game compared to how many points the opposing team scores. Quarterbacks lead their team, and they direct the offensive plays. Quarterbacks are never substituted; they are on the field of play for every offensive move.
When we look at the world of business, we find that many businesses also have "quarterbacks" on their teams. "Who are those quarterbacks," you ask. Key account managers.
There are lots of comparisons (as well as some contrasts) between the quarterback and the key account manager. Let's explore them.
QBs and KAMs
Successful QBs are intelligent, knowledgeable, experienced, detail-oriented, and observant. They are trusted by their teammates to make the right call and to play the ball the right way. A successful QB is a respected leader. QBs understand the game of football and the strategies that win those games. They practice, practice, practice—and they make sure their team members practice as well, so they can all excel in every game.
QBs understand the play book (with its hundreds of plays), and they are very good at communicating in real-time. Successful QBs also carry immense authority.
The QBs on-field function—to keep it simple—is to call the right play at the right time and communicate it effectively in the huddle, so everyone knows what they must do to deliver on the call. Physically, they receive the ball, pass the ball off, throw the ball, or run with the ball in such ways that they successfully direct the team forward to score points.
Successful key account managers function in much the same way. They are also intelligent, knowledgeable, experienced, detail-oriented, and observant. They must also strategize and effectively communicate those strategies to the right team members, so those team members can play their part in achieving immediate and long-term goals.
KAMs know their role is to do more than "score points" (bring in as many orders as possible). They must nurture their accounts—not just sell to them. KAMs also follow many "plays" in their "playbook."
Successful KAMs play defense, as well as offense; they have little time for practice; they do more than score points by bringing in a new sale; their "plays" take a lot longer than a few minutes; and they carry little authority compared to a quarterback.
While QBs and KAMs may not be directly involved with some players and some support groups, they both rely heavily on those groups who are all on "the team," and who all have a vested interest in ultimate success.
QBs and KAMs Both Depend on Their Team
Both teams perform within the organization's structure, culture, policies, job descriptions, and approved standards of practice.
The QB expects the team's pitch to be in good condition, the kit to be appropriate, and the balls to be the right pressure. They expect everyone who will step onto the field of play to be properly trained. They should know what is expected of them, why it is expected, and they should be fit enough to play their part.
KAMs should expect that their own support staff is properly trained, properly equipped, and motivated to perform their individual tasks to the best of their ability.
QB and KAM Team Goals
QBs and coaching staff establish goals that are much broader than "score more touchdowns and field goals than the competition," even though that is the difference between winning and losing a game.
Similarly, KAMs and departmental managers set broader goals than "sell more stuff." A KAM team's goals will include:
Learn about the key account's needs and wants that will help them achieve their own goals and targets.

Know how our products and service levels will support the key account in achieving their own business goals.

Bring in and share that information with all players involved with the key account.

Agree how that information can best be used to drive our own team forward towards success.

Market effectively to key accounts, so they want to keep lines of communication open.

Communicate directly to key accounts (not just to "the home team") that the KAM's role is to apply knowledge (the ball) and to guide all activity (the plays) in such ways that the sales made go to helping achieve the key account's own business goals.

Set sales unit (touchdown and field goal), sales revenue, profitability, and market share targets for each key account (game) and for our industry (season) as a whole.

Know the return on investment for all KAMs and the KAM team (each player's results compared to the costs of recruiting and keeping them playing).

Know the return on assets applied to the KAM team compared to its performance results (the season's results compared to maintaining the franchise).
KAMs as QBs?
There are differences between a football game and a sales strategy, and between the physical, mental, and emotional effort of playing football and competing in the business world. QBs are not KAMs, and KAMs are not QBs, but they do share many of the same qualities. They are both responsible for leading their colleagues and associates to long-term success, and they are both critical to the success of their teams.
Curious to see how you can take your Key Account Management skills to the next level? Download this helpful ebook on how to create playbooks plans for your key accounts or sign up for a demo of Kapta.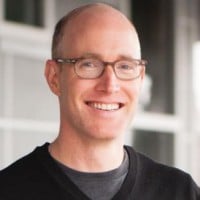 CEO at
Kapta
Alex Raymond is the CEO of Kapta.