At the start of another work day, a team of executives sit down for meeting. The topic of the meeting is a review of the prior year. Sales were good; spirits internally seemed high. This would be a good time to discuss what went well, where their organization might have faced challenges, and how it overcame them to maintain a position of leadership in the market. Each member of the team has a report in front of them highlighting the prior year's sales, new accounts, where the most sales growth occurred, and finally, account turnover.
When first looking at the list of "new accounts won," it doesn't look all that impressive. So where did the success stem from? Upon further review, it's uncovered that 90% of the organization's growth came from existing accounts.
What does that mean? It means that someone was doing their job exceptionally well. It means that, somewhere within the organization, someone understood the value of concentrating efforts on a smaller group of key accounts. At an important level, someone understood that quality is better than quantity when it comes to accounts.
Enter the unsung heroes in business today: the key account managers.
Without them and their dedicated work, the company would not be as profitable or successful. Look at them as the quarterbacks of the football team. While multiple people make up the team, the quarterback is calling the plays, and although he doesn't get every play right, he's good at his job.
Key account managers are on the front lines, so to speak, of customer satisfaction. It is their efforts that lead to new business within a key account and their efforts that cause key accounts to stick around for the long haul. They build and nurture relationships constantly and are always looking ahead to develop winning strategies for their customers. They determine how to solve problems and are proactively looking for ways to help their customers; they aren't simply waiting for the next order. Most anyone can be an order taker, but not all can manage key relationships.
Key account managers are also "selling" value to their key customers. They understand that demonstrating a value that goes far beyond the actual product or service your business offers is what will set them apart. Gone are the days of price being the sole factor for winning an account. Competing on price is not rocket science, but demonstrating value and showing why a customer should work with you, even if your price may be slightly higher than the guy who just tried to sell them, is called key account management.
Key account managers are responsible for the 20% of accounts that make up 80% of a company's business. They think about the long term and the lifetime value of a customer—not just the short-term sale. It requires a broader scope of thinking, and this concept needs visionaries.
In addition to sales, the key account manager plays a large role in planning for their accounts and are responsible for project management, strategic planning, and developing innovative ideas. In essence, they create greater and greater value for their customers and manage the relationship along the way. They work to anticipate issues before they arise and present solutions proactively.
Your key account managers are the true "super heroes" of your organization, but it's easy for upper management to overlook all the work and nurturing it took along the way to not only maintain but to grow these key accounts. Without that key account relationship, the account may cease to exist. That is why it is just as important to be sure your business invests as much in its key account managers as it does in its top-tier customers. After all, many those key customers are there because of your key account managers—not the other way around.
Curious to see how you can take your Key Account Management skills to the next level? Download this helpful ebook on how to create powerful engagement plans for your key accounts or sign up for a demo of Kapta.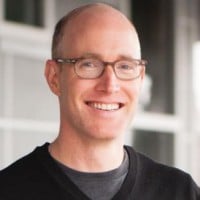 CEO at
Kapta
Alex Raymond is the CEO of Kapta.