Quarterly business reviews (QBR) are an essential part of a key account manager's practice. They help you stay in touch with your client and ensure you are serving them to the best of your ability. However, these aren't the same as your average business reports, so you can't expect to prepare them the same way. In this article, we'll cover what a QBR is, its purpose, and how to prepare for a productive QBR.
What is a Quarterly Business Review?
A QBR is a quarterly meeting you hold with each of your clients. They allow you to gain greater insight into their business and help you determine where you can add more value. You'll usually cover the growth made over the last three months, and detail your plan for the following three months.
What makes a QBR different from a general report meeting? The essential elements of QBRs vary significantly from normal business meetings. They're not meant to be one-sided meetings. Instead, both your company and your client need to be heavily involved in the discussion. You should build a meeting that includes all or most of these elements for a higher chance of success:
Complete Focus on the Client
Detailed Feedback from the Client about the Partnership
Listening and Understanding Client Issues and Concerns (Ask Open-ended Questions)
Updating VOC Forms and Understanding
Equal Participation from You and Your Client
Narrow Meeting Focus
Requests Made to the Client
Feedback from Your Company
Professional, Interactive Data Presentations
It may look like a long list, but it would be difficult to sacrifice any of these included things and still have an efficient, useful QBR meeting. These meetings are not supposed to be long and drawn-out, and they shouldn't be a monologue from your side only. They should include discussion with the client to really gain full insight into what more they need.
Purpose of a Quarterly Business Review
To get in the right state of mind about hosting a QBR, you need to make sure you understand what the point of the meeting is in the first place. These meetings are a chance for you and your client to discuss the progress both parties have made towards mutual goals. QBRs are only done for key account clients that are given special priorities and attention, including an engagement plan that maps out the strategic partnership between your company and theirs.
Preparing for a Productive QBR
To help your team get on the right track before the meeting, you should do a lot of prep work ahead of time. There are four things you should absolutely be doing when you're preparing to host an upcoming Quarterly Business Review with a key account client.
1. Ask Your Client to Prepare for Their Part
Since you want equal participation in the meeting, you will need to notify your client that you want to hear from them and give them some specific guidance about what they should prepare. This gives them the time to analyze the partnership and bring something useful to the table to discuss with you.
2. Examine What's Working in the Partnership
Do your own analysis to find out what's going on between your companies that are really working well. You can find evidence of these positive points by examining progress towards goals and any potential benefits that have come out of the partnership so far.
3. Examine What's Not Working in the Partnership
The focus of the meeting cannot be only on what's going well. You need to also take a serious look at what's not working out well, so you can discuss those issues with the client. Utilizing a customer health score during this stage and having a discussion about it with your customer can help you determine how you can be more valuable to your client.
4. Limit the Guest List to Essential Personnel Only
You should do this before you even plan the date and time of the QBR. Make sure you're trimming down the guest list to include only those who have some sort of relevance to the meeting itself. No one should be there if they aren't directly related to the partnership or topics discussed in the meeting. Include people who are critical of the partnership when possible.
Want to dive deeper into account management strategy?
QBRs are often not leveraged or conducted properly. Our online course for account managers walks you through the QBR process and offers downloadable exercises so that you can leverage this helpful account management tool. For more information about how Kapta can help you become a better partner to your clients, reach out to us today!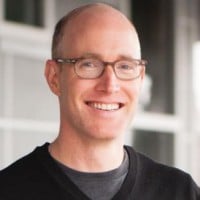 CEO at
Kapta
Alex Raymond is the CEO of Kapta.