Effective key account planning should always include a strategic plan that reflects the specific needs and characteristics of your key accounts. In particular, a strategic plan should reflect a customized approach, ongoing proactive communication, and innovative ideas. By employing these strategies, key account managers can keep valuable clients engaged and loyal to their company.
Below are four strategies that are useful to key account managers as they engage in account planning for their clients.
1) Educate Your Organization About the Unique Value of a Key Account
You are the primary point of contact for your key accounts. However, their satisfaction is often linked to the performance of other departments within your organization. By educating your staff about key accounts, employees in every department will be ready to provide five-star treatment when working on orders or requests for that key customer.
One unique way key account managers can educate their co-workers about their key accounts is to distribute a "fun facts" sheet that lists two interesting facts about each key account. This type of planning activity helps to engage co-workers from other departments in the account planning process. The ultimate result is a cooperative work environment where the key account manager is able to more efficiently meet key account needs.
2) Proactively Notify Key Accounts About Upcoming Changes in Your Organization
This planning strategy is critical to maintaining a seamless relationship with your key accounts. While it is impossible to prevent changes from occurring in your evolving business, you should proactively notify your key account contacts about the following significant changes within your organization:
Key personnel changes or new staff additions
Changes to your billing or shipping processes
Payment-related changes, such as new bank wire transfer instructions
Upcoming closures or annual shut-downs
While there is always a chance that your key account contacts will not respond favorably to the news that you share, there are many advantages to proactively notifying your key accounts of upcoming changes. Below are a few reasons why you should personally make sure that your key accounts learn of any company changes from you, before they hear about the news on the internet or through another source.
Key account contacts appreciate the ability to prepare for changes.
You can highlight the positive aspects of the changes.
You can answer any questions or ease their worries about the changes.
You will affirm your client's key account status by providing information early.
3) Recognize the Value of Customized Products for Your Key Accounts
Your key accounts deserve to be treated with special consideration. One way that a key account manager can express gratitude to key account contacts is by customizing certain products when feasible. For instance, a manufacturer of hospital beds may offer to include a key account's company logo on the footboard of the bed as a free service with each bulk bed order. This type of customization costs very little, yet can delight your key accounts. And most importantly, you are demonstrating a commitment to supporting that key account by proactively offering to customize their order.
4) Make Deals! Contact Key Accounts About New Products and Special Promotions
Key accounts are the cornerstone of success and longevity for most companies. Through their recurring business and loyalty to your company, key accounts enable your organization to continue to prosper. Accordingly, they deserve to hear about new products and promotions from you directly. Ideally, you should contact your key customers to notify them of new product arrivals and special promotions before they are introduced to your general customer population.
Strategic account planning is a process that demands a balanced output of proactivity and creativity from key account managers. Key accounts deserve five-star treatment from your organization, and it is often up to key account managers to ensure that your organization is familiar with the unique needs of a key account. By proactively keeping key accounts informed of changes and product debuts, key account managers can keep key accounts engaged and interested in working with your company for years to come.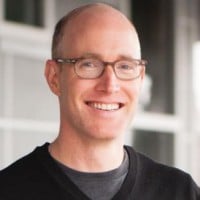 CEO at
Kapta
Alex Raymond is the CEO of Kapta.