One of the greatest challenges facing key account managers is successfully taking over a top account that was previously managed by someone else. Failure to facilitate a smooth transition for a key account can leave the customer feeling vulnerable and undervalued.
By developing a strategic account transition plan, a key account manager will instill confidence in the customer from the moment the customer receives news of the transition. Below are six steps for a new key account manager to take to ensure that the customer's transition is smooth and seamless.
Carefully review the customer's account history as soon as you take over a key account.
There is no substitute for knowledge when managing a key account. Before you reach out to introduce yourself to a customer, make sure that you are familiar with the following pieces of account information:
Key contacts and stakeholders

A snapshot of the customer's purchasing history

Payment terms

Seasonal buying patterns

The customer's complaint history
When appropriate, enlist the support of the outgoing key account manager.
Make every effort to present a united front as you transition a key account. The best way to accomplish this is to involve the outgoing account manager in the account transition. This step is especially important if the outgoing account manager was held in high regard by the customer and did a solid job of managing the account. There are two situations in which an outgoing account manager's involvement is not advocated:
The outgoing account manager was terminated for poor performance.

The customer was highly dissatisfied with the outgoing account manager.
Reach out to the customer by phone to introduce yourself.
Once you have researched the customer's history and feel comfortable with your understanding of the account, it is time to proactively reach out to the customer and let key contacts know that you will be managing their account. This should be done before the customer hears through the grapevine that a transition is coming down the pike.
Here are some things to keep in mind as you reach out to the customer for the first time:
Make sure you pronounce the customer's name correctly.

Keep the initial introductory phone call short.

Set up a time to discuss account planning and the customer's needs.

Follow up with a short email recapping the conversation and confirming your next meeting.
Use a tone that conveys professionalism, positivity, and enthusiasm.
An upbeat, optimistic tone is critical to facilitating a smooth account transition. Your focus should be on helping the customer achieve long-term success through your guidance and support. Reassure the customer that their satisfaction is your goal and that you are looking forward to working with the customer to reach new heights.
Begin building the customer's confidence in you from the moment you connect.
Be aware that account transitions often create concern in customers as they wonder if their needs will fall through the cracks during the process. It is up to you to instill confidence in newly acquired key accounts. You can achieve this with the strategies below:
Affirm the customer's value as a key account.

Illustrate your knowledge of the customer's history with your company.

Stress your intention to build a long-term relationship.
Let the customer know that your number one goal is to create a seamless transition.
Before you end your first call with a newly acquired key account, let your contact know that a seamless transition is your top priority. This will give verbal confirmation to your customer that their continued success is your goal.
Transitioning a top customer to a new key account manager requires careful planning and a well-orchestrated approach. Reassuring customers that their needs will be handled promptly and professionally is paramount. With the help of a strategic plan, you can ensure that key account transitions occur in a way that solidifies the customer's loyalty to your company.
Ready to dive deeper into account management strategy? Take our online course to watch in-depth account management strategy videos, and access downloadable exercises you can implement within your accounts.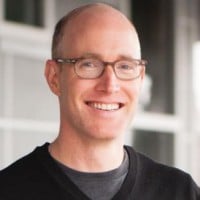 CEO at
Kapta
Alex Raymond is the CEO of Kapta.