According to Recurly Research in 2020, "B2C companies experience higher churn than B2B, at 7.05% versus 5.00%." Both numbers represent a huge loss of companies in either sector — lost customers mean lost marketing dollars, customer service hours, and forecasted revenue built into each customer.
While some churn may be inevitable, reducing that percentage as much as possible is key to good business. After all, customer churn doesn't just lead to fewer customers and a loss of all the repeat business you could have had — it can also worsen your brand reputation if your former customers have valid complaints.
In this article, we'll walk through some of the most common reasons for customer churn and what your organization can do to reduce churn over time.
What Is Customer Churn?
Customer churn is the number of lost clients or customers that have left your business. It's often measured via a churn rate or the percentage of customers lost over a set period of time. It's a vital piece of the puzzle as you examine your customer retention rate. Because attracting new customers is much more costly than retaining customers, tracking churn is essential. While customer churn is hazardous for any business, it's particularly problematic if your organization offers subscription or recurring services rather than one-time or low-frequency purchases.
Investigating your churn rate and what customers experience before deciding to leave your business can help you retain more customers and secure more reliable revenue. You can also track customer churn over time to discover underlying causes or trends.
Explore the complete, step-by-step guide to lowering your customer churn here.
What Causes Customer Churn
There are four main causes of customer churn:
Price
When your product is too expensive for your customer's budget, they'll either reduce services, switch to a competitor, or learn to do without. You can expect to see increased customer churn after you raise prices or during economic turbulence.
Product
Sometimes, it's your product that causes customer churn. This doesn't necessarily mean your product is a bad product; it could just be poorly aligned with a customer's actual needs and problems. Other times, faulty products, poor services, or buggy upgrades can send customers elsewhere.
Poor Customer Fit
The flip side of a poor product fit is a poor customer fit. Sometimes your customer will have changing needs and wants, and your product will not address their new needs. Alternatively, you may have misunderstood what your customers really needed.
Poor Customer Relationship
Customer relationships can make or break customer retention. Account managers and, especially, key account managers should always prioritize building relationships based on customer satisfaction and proactively anticipating clients' needs. A strong relationship can give your organization the opportunity to resolve issues before the customer leaves, is more likely to ensure a good product fit, and ultimately reduces customer churn.
6 Tips to Reduce Customer Churn
Once you identify the core causes behind customer churn in your organization, you can begin to substantively address them. Are clients left confused and frustrated during the onboarding process? Does problem resolution take too long for their timelines? To both identify problems within your organization and immediately start reducing churn, implement these six strategies:
1. Follow a Process
A consistent process produces consistent results, and that's essential for any business. Just as importantly, a consistent process gives you clear insight into customer behavior. You can identify what steps lead to the most churn and where problems are occurring. Then you can modify the process for better results.
2. Focus on Communication
A communication-first approach can help with all four common causes of churn. It helps your sales team and AMs know when there are pricing issues. Customers also feel more comfortable (and less frustrated) expressing concerns about the product and how it solves their needs. Communication is also the foundation of every good client relationship. To build a great rapport, take these three steps:
Have personalized communication
Reach out before they do
Spend time truly understanding their needs and goals
3. Support Your Customers' Goals
Once you fully understand each customer's goals, you can create a better experience. A personalized roadmap makes them more confident in your organization's ability to help them succeed. It also builds a deeper sense of trust and camaraderie in the relationship.
4. Be Transparent
Be transparent in client-facing and internal communications. Everyone should be pulling information from the same source, have access to accurate real-time information, and be comfortable conferring about the nitty-gritty details, even across departments. This ensures everyone is offering the client accurate and helpful information and that everyone is following best practices.
5. Remain Proactive
Just like communication works best when you proactively reach out to each client, account management works best with a proactive approach. Always be monitoring in-progress deliverables, the client's potential needs, and more. If you can get in front of red flags before the client, you can present solutions instead of having no answers when there's a problem. One essential element of remaining practice is regularly assessing customer health through a robust KAM software system.
6. Focus on the Bottom Line
That bottom line isn't your financials — it's your customers. In an increasingly experience-driven market, your brand reputation and your customer relationships are more important than your quarterly revenue. When customers are your core focus, everything else falls into place. This is essential not only for direct account managers and key account managers but also for every member of the revenue team. Disparate areas of focus between sales teams, marketers, customer service representatives, and account managers can create a disjointed and unsatisfying experience for clients. But integration and frequent collaboration on customer needs at various points of their journey can ensure longer customer retention and reduced customer churn.
Reduce Customer Churn With Kapta
At Kapta, we specialize in providing key account management software that's designed to help you build strong client relationships and reduce customer churn. Our KAM software integrates with CRMs so everyone in your revenue team can be on the same page, and it includes helpful resources and templates so you can create the right processes for your organization. Contact us today to learn more or to schedule a demo.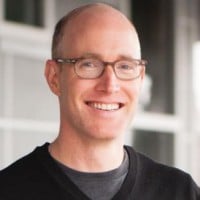 CEO at
Kapta
Alex Raymond is the CEO of Kapta.