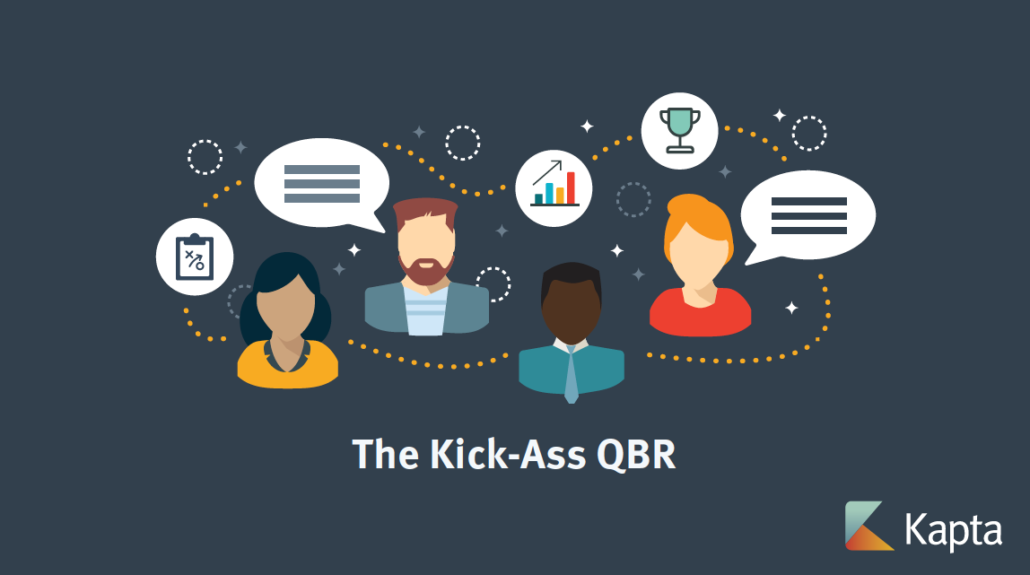 In This Ebook, You Will Learn:
What is Key Account Management?
What is a Quarterly Business Review (QBR)?
What are QBR best practices?
What do Avoid in a QBR?
How to Ensure All You QBRs Kick Ass
How Account Managers can take their QBRs to the next level
How can Account Managers take their QBRs to the next level?
Simple.
By being that catalyst; that driving force that assist QBRs to keep top of mind with their own customers and clients and to stay above water in the business and ever changing world. For to do this, will also mean, that Account Managers will remain in business as well.
Account Managers therefore will have to do their due diligence to research and understand the various industries their QBRs serve in order to be best advise, mentor and coach their QBRs.
It would also mean, asking their QBRs what moving to the next level means to them. How far do they wish to go and what are they willing to do and sacrifice to get there? It takes two to tango they say and both parties have to put in the effort and work to get there.
Moving to the next level means there will be change. Does that mean that recalibration and revision is required? Maybe. The way business was being conducted before cannot sustain the new wave of thinking and requirements to get to the next level, so it will mean change in processes and systems which all are necessitated to buy into and get on board to make it work.
Team work makes the dream work. Key Account Managers will also need to be that accountability partners for their QBRs. In other words, QBRs will have to report in based on agreed tasks and activities, what they have done and what was achieved in order to stay on path and on target. It means being consistent, disciplined and laser focused in the approaches taken. Account Managers will have to keep QBRs on their proverbial toes and not allow slippage and complacency to set in.
This doesn't have to be a hard and fast approach. It can be as seamless as using technology and software to manage remotely and on occasions, a face to face session to break the monotony and allow for human interaction.
It's worth noting that this is not a one sided operation. It's also important for Account Managers to keep up with their game and stay up to date with the latest trends, skills and approaches in best serving their QBRs.
It's important to remember that the relationship between the Account Managers and QBRs is one of a partnership and not a one sided love affair. Both have a vested interest for the best outcome or else one party will be unhappy and feel unappreciated. It's a shared focus built on trust for the best interest of all.
A final note of consideration when Account Managers help their QBRs to the next level is to retain a level of humility through to the end. Being humble is a quality that speaks volumes in the business world without uttering a word. It says, we know what we do and we do it well. Our work speaks for itself. Let the QBRs toot the horn. Not you, the Account Manager. There's no need to get bigger than your britches and shine the stage lights on you. Account Managers possessing humility are sure to attract more clients increasing the 80/20 rule and driving more growth and expansion.